Why Abraham needs to leave Chelsea to succeed like Lukaku, De Bruyne and Salah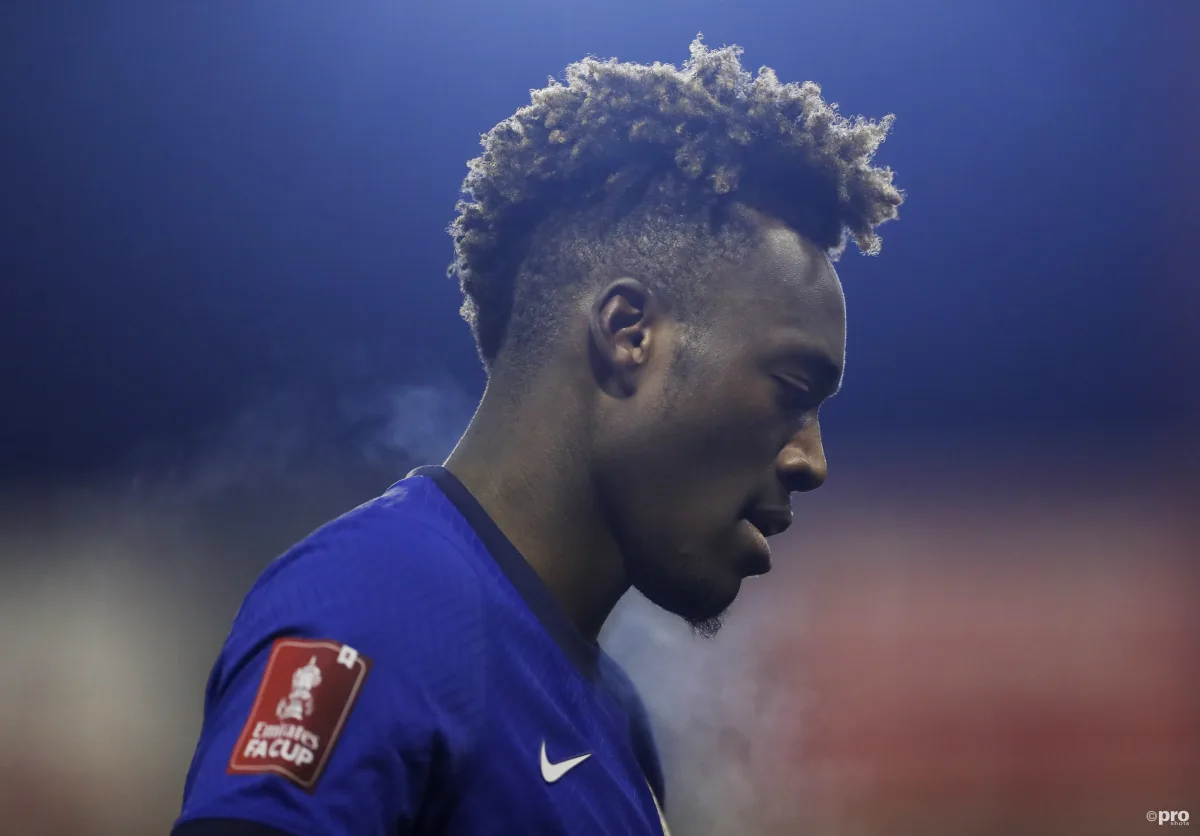 Thomas Tuchel has done almost everything right since he arrived at Chelsea. He secured a place in the top four, guided them to a FA Cup final, in which they narrowly lost out to Leicester, and of course, he brought home the Champions League trophy on Saturday night.
He has endeared himself with the players and fans already, but there's one small blemish on his record, his treatment of Tammy Abraham.
READ MORE: Man City target Jack Grealish tipped to be the star player of the Euros
Now, for many Chelsea fans they won't be too bothered with the lack of minutes that Abraham has been afforded recently, with his slightly awkward style of play not quite as appealing as they'd like.
However, with knowledge of how Romelu Lukaku has excelled since leaving Stamford Bridge, they should be wary of their wishes for Abraham to leave.
With West Ham and Leicester among those interested in Abraham, he looks set to leave his boyhood club on a permanent deal, and it's exactly what he needs.
Why? Well, under Frank Lampard, Abraham was often the main man up top, barring the back-end of 2019/20 where Olivier Giroud stepped up, and he performed well.
In his first full senior season at the club, Abraham scored 18 goals in all competitions, grabbing four assists along the way. In the league that year he had a non-penalty goal per 90 tally of 0.85 which ranked him sixth in the entire Premier League for players with over 1000 minutes.
This season, he suffered a slight drop off, but had still scored six league goals before New Year's Day. Since then, however, he has failed to score in the league, mainly due to the fact that Tuchel has opted for either Timo Werner or Kai Havertz through the middle, and that's why he needs to leave.
Since Tuchel's arrival at the club in January, Abraham has played just 230 minutes in all competitions, and just 17 minutes since being hauled off at half-time in the 1-1 draw with Southampton back in February.
Tuchel doesn't fancy him at all, despite the fact that Abraham was Chelsea's joint-second top-scorer in the Premier League in 2020/21. He was level with Timo Werner, despite playing less than half of the German's league minutes. In 2020/21, Abraham was scoring at a rate of 0.52 goals per 90; Werner by comparison was at 0.21 per 90.
With his lack of minutes so prevalent recently, Abraham looks destined to leave Stamford Bridge, but can he follow in the footsteps of Lukaku, Kevin De Bruyne and Mohamed Salah in finding success away from Chelsea?
What happened to Lukaku after Chelsea?
After signing for the Blues from Anderlecht for €15 million back in 2011, Lukaku was loaned out to West Brom and Everton in successive seasons, and despite scoring a combined 33 league goals in those two seasons, the Belgian was, for some reason, sold to Goodison Park for a mere €35m.
He left Chelsea having played just 15 times for the senior side, failing to score during that time. Having netted 10 or more league goals in every season since that loan move to West Brom in 2012/13, Lukaku has scored more than 20 Serie A goals in both his seasons at Inter, and that has prompted interest from Chelsea in bringing him back to West London. If only they'd have kept hold of him…
Now, Lukaku was never given a chance at Chelsea, but Abraham has.
However, under Tuchel it's fair to say that the 23-year-old English striker has not be given a fair shot at displacing Werner from the side. Therefore, it's crucial that he finds game-time elsewhere, and if he does, Chelsea are very likely to come to regret letting him go, just as they did with Lukaku.