Aaron Wan Bissaka vs Kieran Trippier: How far behind is Man Utd star?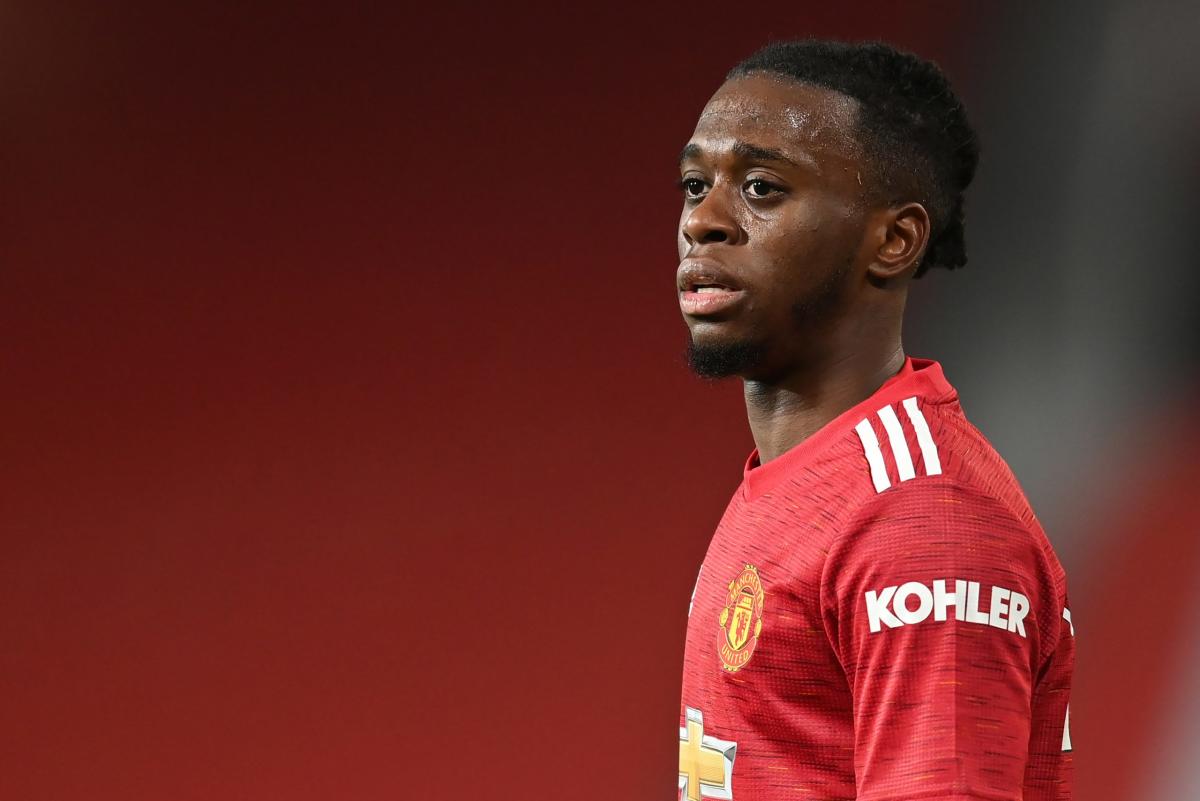 England's wealth of right-backs is so rich that it's rather starting to become an inconvenience for national team coach Gareth Southgate.
The country's depth in that position is so good that Southgate felt compelled to select four of them for Euro 2020, though Trent Alexander-Arnold is now out of the squad with injury.
And that is not even including some of the nation's top young talents in the likes of Tariq Lamptey, Max Aarons and Manchester United's Aaron Wan-Bissaka, who is still yet to win himself a cap.
The former Crystal Palace youngster has been criticised for a lack of attacking quality which has been necessitated by the development of the full-back positions in recent seasons.
Trippier is off to the Euros with England
Kieran Trippier was one of the stories of the 2018 World Cup campaign, with his stunning semi-final free-kick having the Three Lions in the final for a moment in time.
Despite a difficult season for him that featured a lengthy ban for violating betting regulations, Trippier has been selected and will likely feature heavily again.
A comparison of Trippier and Wan-Bissaka's respective seasons clearly explains why one is taken and one is at home, though.
Wan-Bissaka has caught the eye defensively with what appears an innate ability to time lunging slide-tackles to perfection, but is he actually that good defensively?
Trippier isn't considered to be outstanding without the ball, yet he makes more recoveries, wins more challenges – and at a better percentage – and makes more tackles than Wan-Bissaka per 90 minutes, according to InStat.
Kieran Trippier dominates Aaron Wan-Bissaka statistically
The only key defensive stat that Wan-Bissaka has in his favour is interceptions P90, with the United man averaging 5.8 compared to Trippier's 4.8.
Going forward, it is a non-contest statistically. Expected Assists P90 is more than double in Trippier's favour, and the Atletico defender also far outperforms Wan-Bissaka in chances created, crosses and key passes P90.
Full-back positions are arguably the most important in football in today's game, and there's no real surprise that top young players are developing in those positions on either side. Achraf Hakimi could become the most expensive full-back ever if he completes a move to PSG this summer.
Despite being 30 years of age, Trippier remains a much more attractive option for Southgate, particularly for major tournaments where the need to win is far greater than a round of friendlies or qualifiers throughout the club season.
The positive on Wan-Bissaka's side is that he's still only 23 years old and has plenty of time to grow. Currently, though, it's difficult to see him breaking into the Three Lions team and, given that he played for the Democratic Republic of Congo at youth level, a change of allegiances could be needed to give him international football.