Gunners' youngster ready to 'kiss Arsenal goodbye'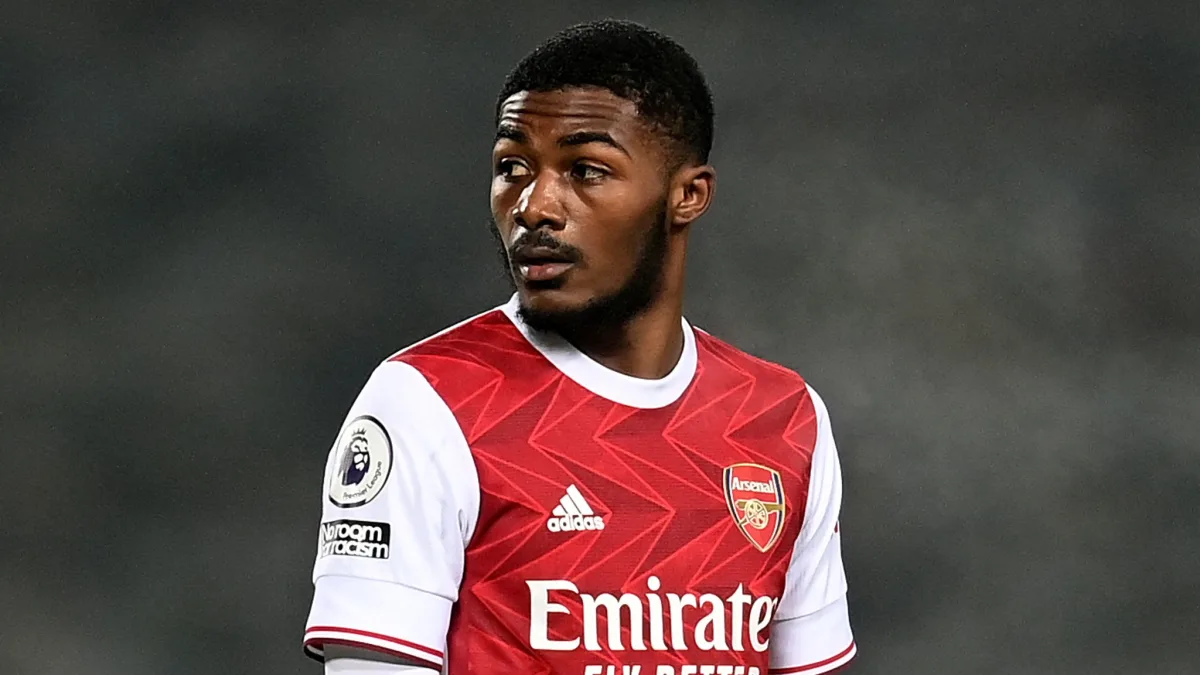 Ainsley Maitland-Niles is willing to ''kiss Arsenal goodbye'' if manager Mikel Arteta can't promise him gametime in the 2021-22 season.
The 23-year-old came through the club's academy system, before making the senior squad in 2014. He has made 121 appearances for the Gunners but spent the second half of this past season on loan at West Brom after struggling to earn regular minutes at the Emirates Stadium.
READ MORE: Will Arsenal regret selling Granit Xhaka to Roma?
Maitland-Niles recognises that his days at Arsenal might be numbered and is ready to move on if that's the conclusion he and the club come to.
"If I was to get a phone call from someone at Arsenal and they said they'd like a meeting tomorrow, then it would be easier that way,'' he told the Telegraph.
"They can tell me whether they've got plans to play me in the future or if they want to sell me. I've heard they want to make some space [in the squad] and some money so I'm not sure.
"I want a decision. I want some clarity. And then hopefully I can get to work with whoever I need to get to work with.
"Whether that is finding a new club or whether that is carrying on with my training. I would like some kind of indication of what is happening. Where they (Arsenal) see me.
Arsenal academy graduates have been involved in 24 #uel goals this season [@FTalentScout]

Joe Willock ⚽️⚽️⚽️🅰️🅰️🅰️
Eddie Nketiah ⚽️⚽️⚽️
Folarin Balogun ⚽️⚽️🅰️
Emile Smith Rowe ⚽️🅰️🅰️🅰️
Reiss Nelson ⚽️🅰️
Bukayo Saka ⚽️⚽️🅰️🅰️🅰️
Ainsley Maitland-Niles 🅰️ pic.twitter.com/vvcJujtdK8

— AFTV (@AFTVMedia) April 17, 2021
"If it works out it works out, if it doesn't then kiss Arsenal goodbye. It's been a long journey but a proud one at that.
"Maybe they still want to do something and things could change. If not, there's always other teams."
Maitland-Niles' future?
Maitland-Niles played 15 times for Sam Allardyce as neither could lift West Brom from the Premier League's relegation places this season.
However, the 23-year-old somewhat stood out in the struggling team, in a central midfield position alongside Chelsea loanee Conor Gallagher.
The England international played as a wing-back most recently for Arsenal, but may have discovered his new preferred position, which gives further reason to move this summer.
The Gunners will be looking for around £20 million for the versatile youngster, with previous interest from Wolves and Manchester United to be potentially rekindled.