Arsenal's 10 most expensive transfers of all time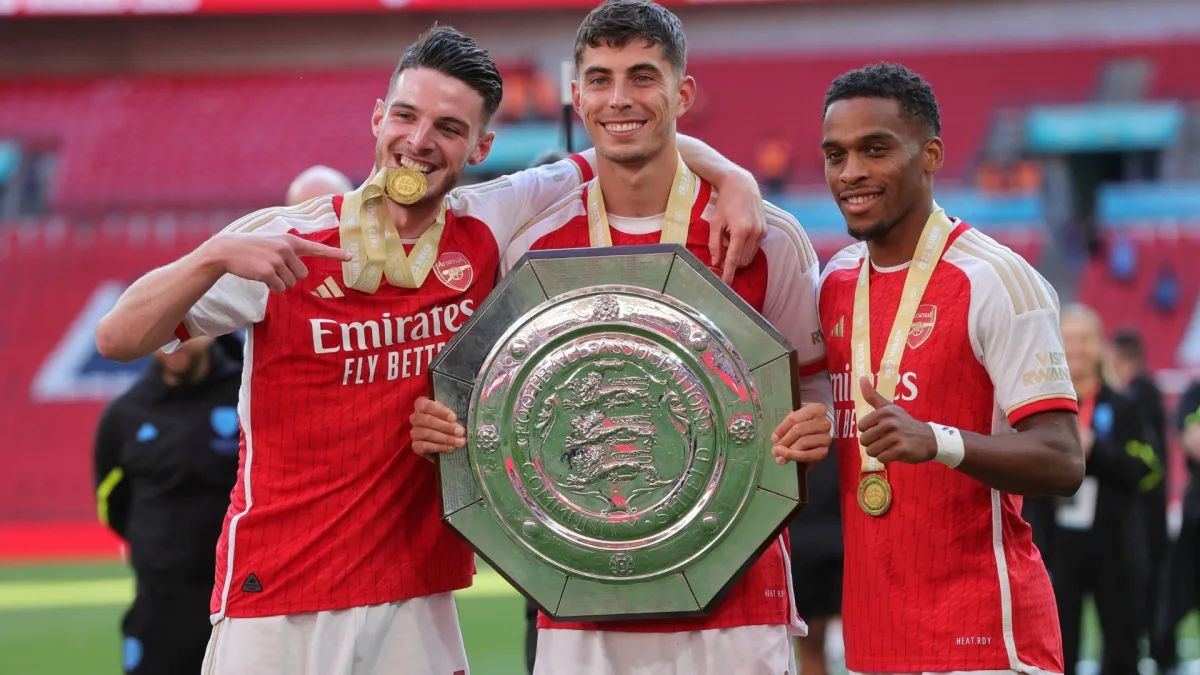 Arsenal have spent money like a top European team for years, without challenging for the major honours, until the 2022-23 season.
Under Mikel Arteta, the Gunners were transformed into Premier League favourites, running Manchester City very close in the English top flight.
A huge factor in this improvement has been Arteta's shrewd business in the transfer market.
MORE: The latest Arsenal transfer rumours
Towards the end of Arsene Wenger's era at the north London club, Arsenal effectively threw money away on inadequate signings. That is a thing of the past.
Here is a look at Arsenal's 10 most expensive signings of all time.
MORE: Arsenal's latest completed transfers
10. Granit Xhaka - £40.5m (from Monchengladbach, 2016)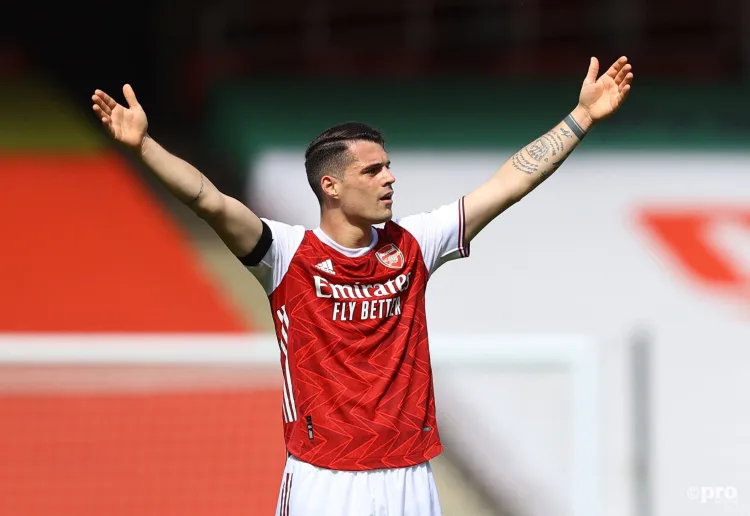 The answer to Arsenal's midfield troubles? Until Mikel Arteta took over at the Emirates, no.
But Granit Xhaka was excellent in the 2022/23 season, alongside Thomas Partey, as the Gunners stunned the Premier League by finishing a close second behind Manchester City.
His disciplinary issues became a thing of the past and he became a real leader for a young and exciting team. He was, however, sold at the end of that campaign at his own request.
9. Mesut Ozil - £42.3m (from Real Madrid, 2013)
Mesut Ozil is on a short list of Arsenal players, post-2010, to warrant a world-class label. The gifted playmaker created chances with ease, with the Gunners' lack of attacking talent to blame for him not having higher assist tallies.
It is rare for a player to live up to such high expectations, but Ozil's class meant he was able to do that, and more.
Phased out towards the end, memories of the World Cup-winner are tainted at present but his excellence will be remembered more fondly in years to come.
8. Thomas Partey - £45m (from Atletico Madrid, 2020)
Thomas Partey's first two seasons at the Emirates were troubled with injuries.
I don't think many people understand how crucial and important Thomas Partey is for us. Look at the consistency. We just have to keep him fit and the league title will follow. pic.twitter.com/YyMwfmU9Sk

— Dave 🤦🏻‍♂️ (@DammitArsenal) January 17, 2023
And to a fan base that witnessed Patrick Vieira, Partey needed to offer an awful lot more to get them to sing his praises. He eventually did just that.
Partnering Xhaka in a midfield pivot, the Ghanaian earned comparisons to the likes of Casemiro and Rodri with his impressive play.
7. Gabriel Jesus - £45m (from Manchester City, 2022)
Arsenal had been crying out for a new No.9 after losing both Pierre-Emerick Aubameyang and Alexandre Lacazette in 2022.
Having failed to sign Dusan Vlahovic in the January 2022 transfer window, Arteta went all out for Gabriel Jesus.
The Brazilian found himself surplus to requirements after Man City signed Erling Haaland from Borussia Dortmund.
He enjoyed an excellent 2022/23 season, scoring goals and linking up well with the likes of Bukayo Saka and Gabriel Martinelli, proving to be a shrewd addition despite fitness issues.
6. Alexandre Lacazette - £47.7m (from Lyon, 2017)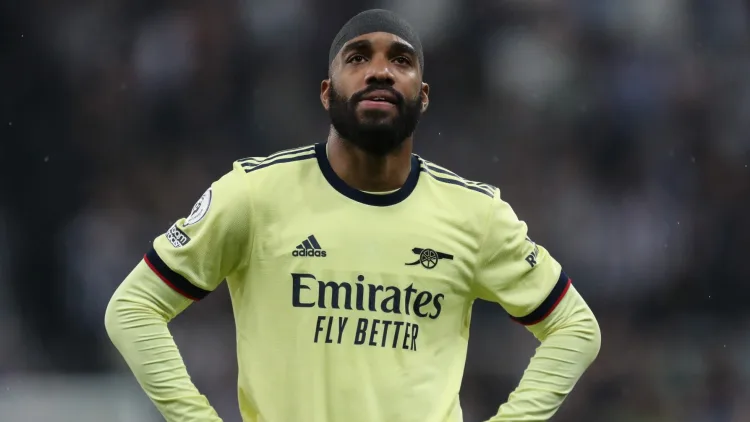 Alexandre Lacazette had a good five-year spell at the Emirates, but he failed to reach the elite level that Arsenal really needed.
Any forward that reaches double digits in four consecutive seasons - as he did in his first four campaigns for Arsenal - is an asset to their team but Lacazette failed to take Arsenal to the Champions League.
In total, he scored 71 goals in 206 games for Arsenal before returning to Lyon on a free transfer when his contract ran out.
5. Ben White - £50m (from Brighton, 2021)
While the signing of Ben White was generally greeted as a positive move after he showed promise at Brighton, the astronomical fee that Arsenal paid for the centre-back was heavily criticised.
He fared decently in his debut season but took his game to another level in 2022/23.
As a defensive-minded right-back, White nailed down a place in Arteta's backline and won widespread acclaim, going some way to silencing his doubters in the process.
4. Pierre-Emerick Aubameyang - £57.4m (from Dortmund, 2018)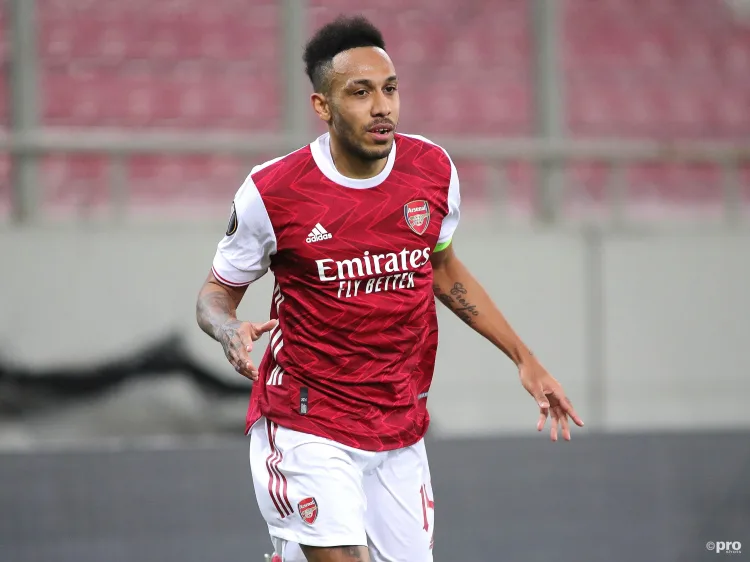 The signing of Pierre-Emerick Aubameyang seemed a no-brainer but, in fairness, many of those have turned out poorly in the past.
The club talisman seamlessly transferred his fine form at Dortmund to the Premier League stage midway through the 2017/18 season, and the two following campaigns.
Things started to go wrong after he was handed a new contract in the summer of 2020. His discipline and form declined and he fell out with manager Mikel Arteta before leaving for Barcelona on a free transfer in January 2022.
He still scored an impressive 92 goals in 163 games for Arsenal.
3. Kai Havertz - £65m (from Chelsea, 2023)
Once the Bundesliga's biggest wunderkind, Kai Havertz experienced a torrid time at Chelsea. Shoehorned into different positions that he wasn't suited to, Havertz came to epitomise the dysfunction at Stamford Bridge.
Nevertheless, Arsenal were prepared to shell out £65m with Mikel Arteta convinced that he can help the German attacking midfielder get back to his best.
2. Nicolas Pepe - £72m (from Lille, 2019)
For £72m you'd expect a world-beater, which Nicolas Pepe wasn't.
The Ivorian scored just five Premier League goals in his first season, but doubled his tally second time around. However, in his third campaign, he found the net just once in a truly dreadful season.
Arsenal are desperate to sell a player who has proven to be not only their most expensive player of all time, but their most expensive flop. He was loaned out to Nice for the 2022/23 season and could be paid off before his contract expires in 2024.
1. Declan Rice - £105m (from West Ham, 2023)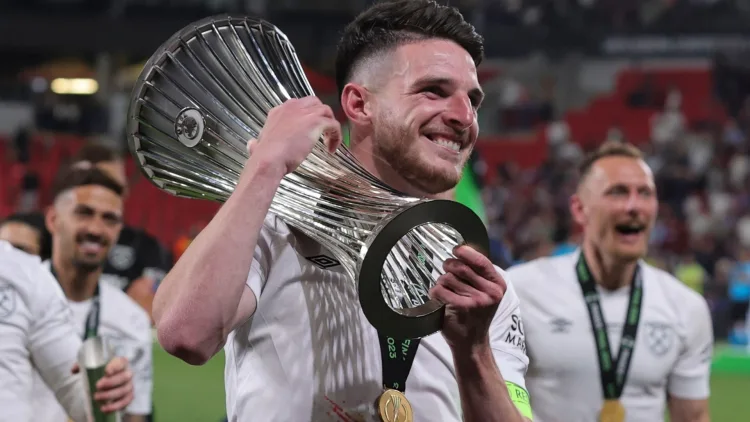 Arsenal invested heavily in Declan Rice in a bid to push them closer to Manchester City at the summit of the Premier League.
The Gunners invested £100m upfront for the England star, with a possible £5m to follow in attainable bonus payments.
There are high hopes for the former Chelsea youth, who must surely be more successful than Pepe.