Arsenal's 10 most expensive transfers of all time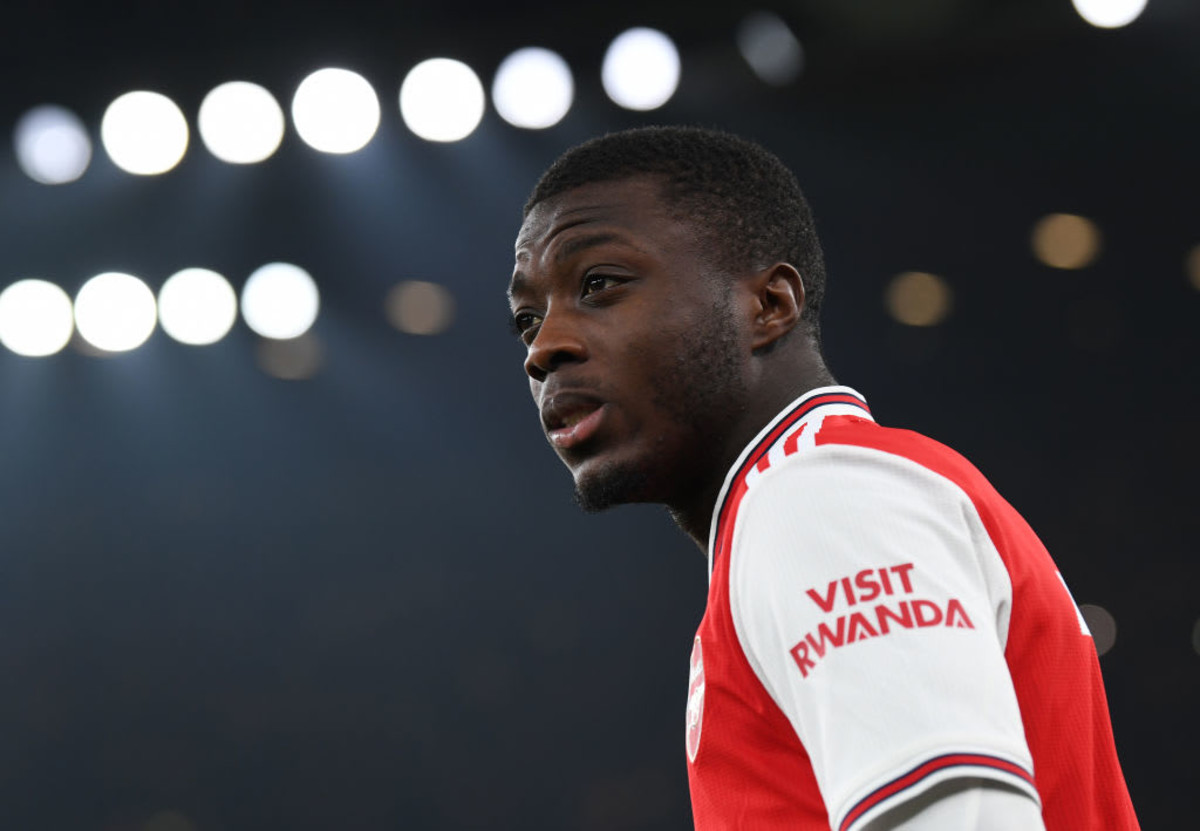 Arsenal fans are frustrated at owner Stan Kroenke's efforts to restore the club to the top of the Premier League, calling for the American to reach into his deep pockets on a more regular basis.
However, the list of sizeable incomings is substantial, and so maybe it's the poor recruitment that should be the biggest cause for concern, not the supposed lack of millions outlaid.
READ MORE: Liverpool's 10 most expensive signings of all time
Here is a look at Arsenal's 10 most expensive signings of all time, and take note of how few of them can be deemed a success.
10.William Saliba - £27m (from Saint-Etienne, 2019)
William Saliba is yet to make an appearance for Arsenal, two years after the deal was announced.
And while a successful loan back to Saint-Etienne was part of the plan, being left out of Mikel Arteta's squad registration for the 2021/22 season was not.
Now, after six months in the U23's and a further six months at Nice, Saliba is likely to leave again this summer probably on another loan, meaning the 20-year-old could go three years before what was once a much-anticipated debut.
9. Henrikh Mkhitaryan - £30.6m (from Manchester United), 2017
An excellent player at Borussia Dortmund, Henrikh Mkhitaryan's first move to the Premier League was with Manchester United where it didn't work out.
Arsenal then took on the Armenian in hopes of him rediscovering his Bundesliga form, but, rather unsurprisingly, it didn't work out again.
To make matters that bit more sour for Arsenal, the attacking midfielder has since found his old self at Roma in Serie A, whom he has now left for on a free transfer.
Official. Henrikh Mkhitaryan has signed his new contract and he's staying at AS Roma until June 2023. José Mourinho wanted him despite their problems at #MUFC years ago. 🇦🇲🤝 #ASRoma

— Fabrizio Romano (@FabrizioRomano) June 1, 2021
8. Shkodran Mustafi - £36.9m (from Valencia, 2016)
A ball-playing centre-back is craved for nowadays, so this World Cup-winning one shaped up to be an excellent piece of business.
Except, on many occasions, Shkodran Mustafi seemed to forget that his primary duty was to defend.
The mistake-heavy German embodies Arsenal's defensive woes in recent years.
. Alexis Sanchez - £38.3m (from Barcelona, 2015)
Finally a success story, Alexis Sanchez hit the heights of many an Arsenal legend, with longevity the only reason he doesn't see himself in that conversation.
He registered 24 goals and 10 assists in the 2016/17 season, earning comparisons to the likes of Eden Hazard.
It was a shame for Gunners' fans to see the Chilean end up in the red of Manchester United.
6. Granit Xhaka - £40.5m (from Monchengladbach, 2016)
The answer to Arsenal's defensive midfield troubles? Most certainly not.
Granit Xhaka remains at the club, for the time being, but is only a solid rotation option at best.
A lack of mobility and an element of recklessness prevents the 28-year-old from being a top-level talent.
5. Mesut Ozil - £42.3m (from Real Madrid, 2013)
Mesut Ozil is on a short list of Arsenal players, post-2010, to warrant a world-class label. The gifted playmaker created chances with ease, with the Gunners' lack of attacking talent to blame for him not having higher assist tallies.
It is rare for a player to live up to such high expectations, but Ozil's class meant he was able to do that, and more.
Phased out towards the end, memories of the Fenerbahce man are tainted at present but his excellence will be remembered more fondly in years to come.
#EURO2020 ⚽

Toni Kroos Vs Mesut Ozil
who would you choose?

Toni Kroos: will wear Jersey no.8 for Germany national,
With 101 appearance for the German National team and scored 17 goals

Ozil has also worn Germany's Jersey no.8, with 92
National team appearance and 23 goals pic.twitter.com/Fr8oRsKfMv

— SilverbirdTV (STV) (@SilverbirdTV) June 3, 2021
4.Thomas Partey - £45m (from Atletico Madrid, 2020)
Thomas Partey's first season at the Emirates has been troubled with injuries. Yet, when fit, the Ghanaian has failed to show why he cost such a huge sum from an Atletico Madrid side that has won La Liga after his departure.
To a fan base that witnessed Patrick Vieira, Partey will need to offer an awful lot more to get them to sing his praises next season.
In his defence, a capable ball-winning midfielder to his side would be beneficial to his development.
3. Alexandre Lacazette - £47.7m (from Lyon, 2017)
At this point Alexandre Lacazette will struggle to pay off the hefty price tag to his name, but that is not to say he isn't a quality striker.
Any forward that reaches double digits in four consecutive seasons is a real asset to their team, but the ex-Lyon man isn't at the level of someone like Leicester's Jamie Vardy, who would have been an option at the time.
The Frenchman has never managed over 27 starts in a league campaign, so it begs the question as to whether he could potentially compete for the Golden Boot if given enough starts and if he can stay free of injury.
2. Pierre-Emerick Aubameyang - £57.4m (from Dortmund, 2018)
The signing of Pierre-Emerick Aubameyang seemed a no-brainer but, in fairness, many of those have turned out poorly in the past.
The club talisman seamlessly transferred his fine form at Dortmund to the Premier League stage midway through the 2017/18 season, and the two following campaigns.
Though at 31, it's possible that his latest underwhelming campaign in 2020/21 is the beginning of a downward spiral for a player who has turned to his exceptional pace throughout his career. Add to that his questionable commitment, and a repeat of the Mesut Ozil saga could be on the cards.
Summertime sharpness 🎯

⚡️ @Auba on IG pic.twitter.com/rkZLHMBqJZ

— Arsenal (@Arsenal) June 9, 2021
1. Nicolas Pepe - £72m (from Lille, 2019)
For £72m you'd expect a world-beater, which Nicolas Pepe hasn't been, so far.
The Ivorian scored just five Premier League goals in his first season, but doubled his tally second time round. However, the improvement coincided with a decline from five assists to just one.
If the 26-year-old can piece together his creativity and goalscoring into a finished article, Arsenal's attack would be set up for years to come, in an exciting front line consisting of youngsters like Bukayo Saka and Emile Smith-Rowe.