Arsenal's 10 most expensive transfers of all time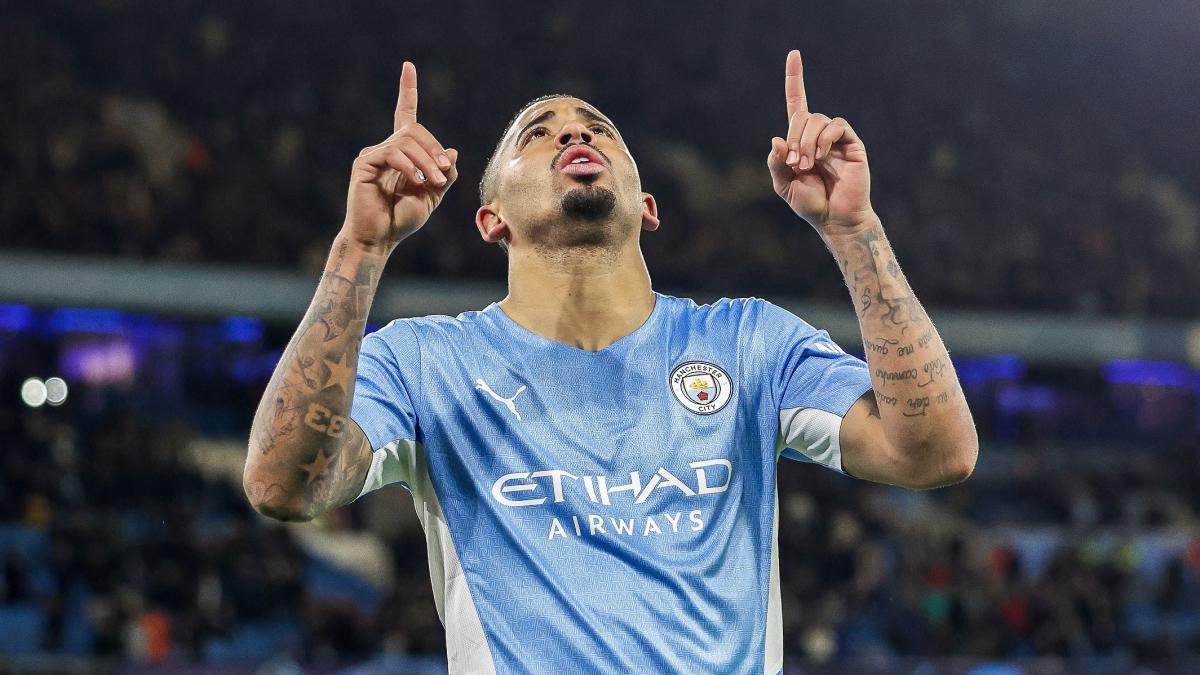 Although it has been many years since Arsenal last locked horns with the best teams in the Champions League or indeed challenged for the Premier League title, the North London club are still one of Europe's richest clubs.
As such, whether it be under the glory days of Arsene Wenger or the transitional years of Mikel Arteta, Arsenal never seem to shy away from putting their money where their mouth is.
Over the years the English giants have made some remarkable signings and spent a considerable amount of money along the way. Here is a look at Arsenal's 10 most expensive signings of all time.
10. Shkodran Mustafi - £36.9m (from Valencia, 2016)
A ball-playing centre-back is craved for nowadays, so this World Cup-winning one shaped up to be an excellent piece of business.
Except, on many occasions, Shkodran Mustafi seemed to forget that his primary duty was to defend.
The mistake-heavy German embodies Arsenal's defensive woes in recent years.
9. Alexis Sanchez - £38.3m (from Barcelona, 2015)
A big success story, Alexis Sanchez hit the heights of many an Arsenal legend, with longevity the only reason he doesn't see himself in that conversation.
He registered 24 goals and 10 assists in the 2016/17 season, earning comparisons to the likes of Eden Hazard.
It was a shame for Gunners' fans to see the Chilean end up in the red of Manchester United, even if he did end up flopping for the Red Devils.
8. Granit Xhaka - £40.5m (from Monchengladbach, 2016)
The answer to Arsenal's defensive midfield troubles? Most certainly not.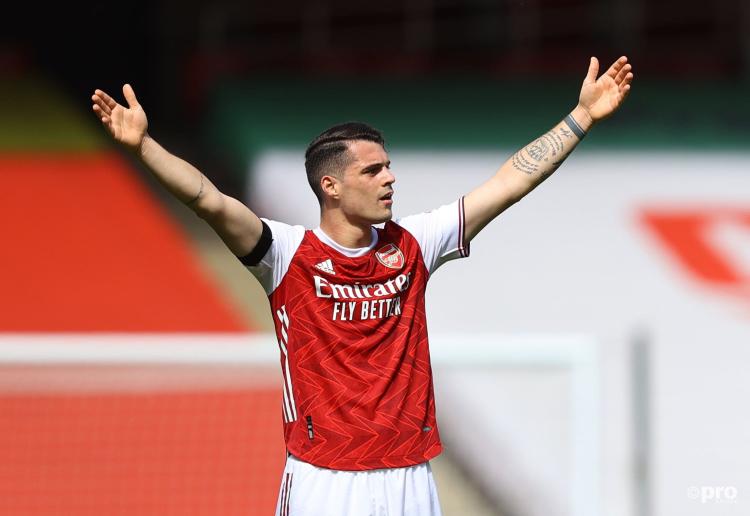 Granit Xhaka remains at the club, for the time being, but has never truly convinced fans.
A lack of mobility and an element of recklessness prevents the midfielder from being a top-level talent.
7. Mesut Ozil - £42.3m (from Real Madrid, 2013)
Mesut Ozil is on a short list of Arsenal players, post-2010, to warrant a world-class label. The gifted playmaker created chances with ease, with the Gunners' lack of attacking talent to blame for him not having higher assist tallies.
It is rare for a player to live up to such high expectations, but Ozil's class meant he was able to do that, and more.
Phased out towards the end, memories of the World Cup-winner are tainted at present but his excellence will be remembered more fondly in years to come.
#EURO2020 ⚽

Toni Kroos Vs Mesut Ozil
who would you choose?

Toni Kroos: will wear Jersey no.8 for Germany national,
With 101 appearance for the German National team and scored 17 goals

Ozil has also worn Germany's Jersey no.8, with 92
National team appearance and 23 goals pic.twitter.com/Fr8oRsKfMv

— SilverbirdTV (STV) (@SilverbirdTV) June 3, 2021
6.Thomas Partey - £45m (from Atletico Madrid, 2020)
Thomas Partey's first two seasons at the Emirates were troubled with injuries. Yet, when fit, the Ghanaian has failed to show why he cost such a huge sum from an Atletico Madrid side that won La Liga immediately after his departure.
To a fan base that witnessed Patrick Vieira, Partey will need to offer an awful lot more to get them to sing his praises.
In his defence, a capable ball-winning midfielder to his side would be beneficial to his development.
5.Gabriel Jesus - £45m (from Manchester City, 2022)
Arsenal had been crying out for a new number 9 after losing both Pierre-Emerick Aubameyang and Alexandre Lacazette in 2022.
Having failed to sign Dusan Vlahovic in the January 2022 transfer window, Arsenal went all out for Gabriel Jesus.
The Brazilian found himself surplus to requirements after Man City signed Erling Haaland from Borussia Dortmund.
Arsenal will be hoping that Jesus scores the goals to finally get them back into the Champions League.
4. Alexandre Lacazette - £47.7m (from Lyon, 2017)
Alexandre Lacazette had a good five-year spell at the Emirates, but he failed to reach the elite level that Arsenal really needed.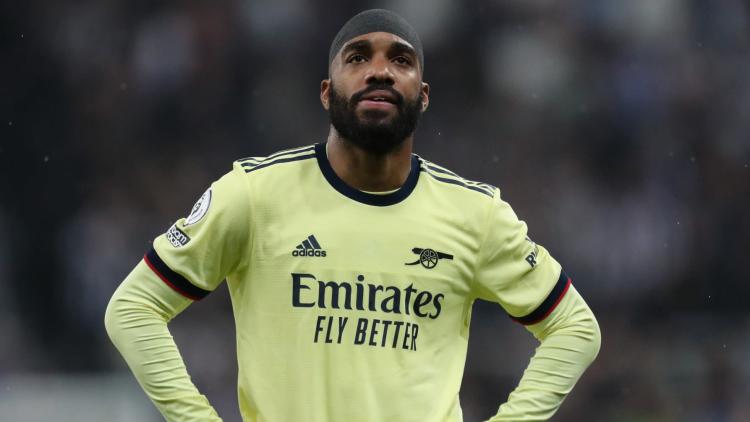 Any forward that reaches double digits in four consecutive seasons - as he did in his first four campaigns for Arsenal - is an asset to their team but Lacazette failed to take Arsenal to the Champions League.
In total he scored 71 goals in 206 games for Arsenal before returning to Lyon on a free transfer when his contract ran out.
3. Ben White - £50m (from Brighton, 2021)
While the signing of Ben White was generally greeted as a positive move after the young defender showed promise first during a loan spell with Leeds then in the Premier League with his parent club, the fee that Arsenal ultimately paid for the centre-back was astronomical.
Much is expected of White over his time at the Emirates and there is great pressure on him to deliver.
Arsenal have traditionally been seen as a 'soft' team to attack, and his role is to change that perception.
He did decently in his first season but will now have to build on that.
2. Pierre-Emerick Aubameyang - £57.4m (from Dortmund, 2018)
The signing of Pierre-Emerick Aubameyang seemed a no-brainer but, in fairness, many of those have turned out poorly in the past.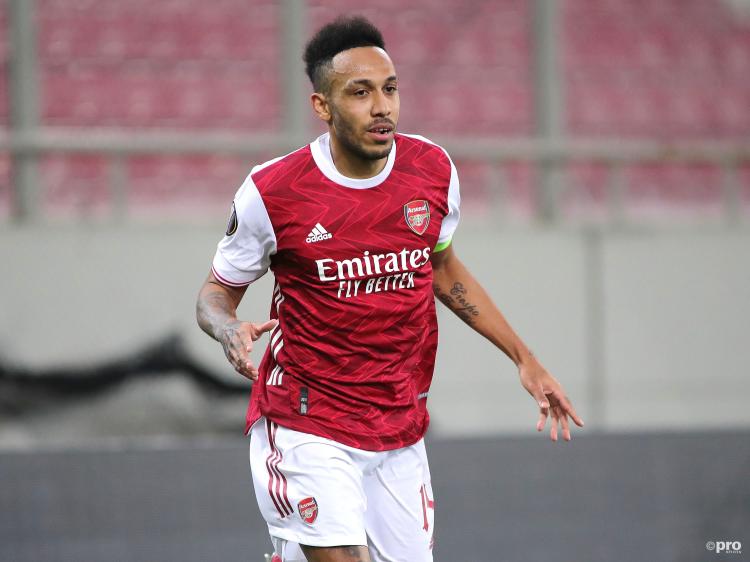 The club talisman seamlessly transferred his fine form at Dortmund to the Premier League stage midway through the 2017/18 season, and the two following campaigns.
Things started to go wrong after he was handed a new contract in the summer of 2020. His discipline and form declined and he fell out with manager Mikel Arteta before leaving for Barcelona on a free transfer in January 2022.
He still scored an impressive 92 goals in 163 games for Arsenal.
1. Nicolas Pepe - £72m (from Lille, 2019)
For £72m you'd expect a world-beater, which Nicolas Pepe hasn't been, so far.
The Ivorian scored just five Premier League goals in his first season, but doubled his tally second time around. However, in his third campaign he found the net just once in a truly dreadful campaign.
Arsenal are currently desperate to sell a player who has proven to be not only their most expensive player of all time, but their most expensive flop.