Zidane still 'hurt' by reports Real Madrid wanted to sack him in January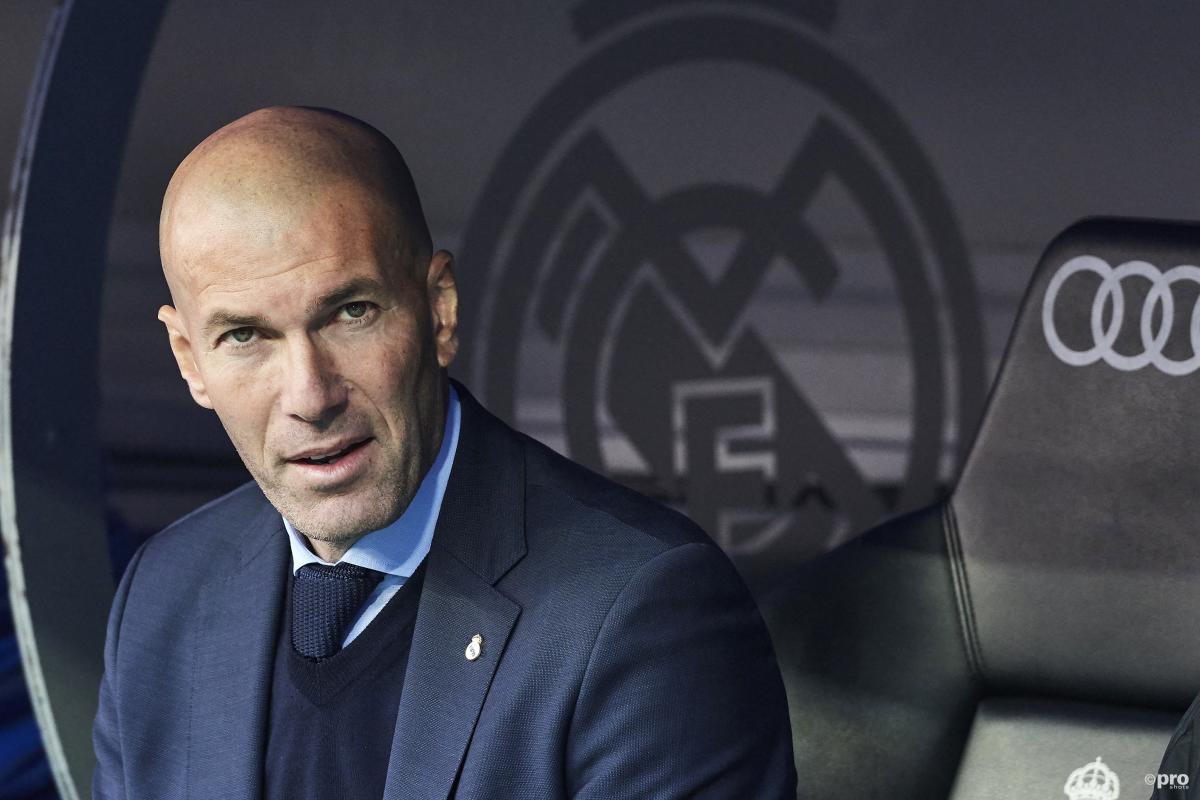 Former Real Madrid manager Zinedine Zidane has admitted that he was "hurt" by leaked stories to the press that claimed he could have been sacked mid-way through the season.
Madrid didn't enjoy the best of seasons, after getting knocked out of the Copa del Rey in the third round and finishing second in the Spanish top flight. 
READ MORE: Real Madrid wouldn't let me build a new squad, claims Zinedine Zidane
The club's poor run of form seemed to hit its lowest point in January, when Zidane's side won just two games over the course of the month and were knocked out of two cup competitions.
Indeed, such form led to numerous newspapers in Spain reporting that the French coach was on the cusp of getting sacked if he didn't turn his form around.
Now, five months later, Zidane has looked back on that period of the season and pointed the finger at Madrid for briefing the Spanish press and going behind his back in the process.
In a letter published in Spanish newspaper AS, Zidane underlined what he felt was a genuine lack of support from the club's hierarchy. 
Zidane: I want what we have done together to be respected
"I want what we have done together to be respected," wrote Zidane. "I would have liked my relationship with the club and the president to have been a little different in the last few months to that of other coaches.
"I wasn't asking for privileges, of course not, but a little more memory. Today the life of a coach in the dugout of a big club is two seasons, not much longer.
"To last longer, human relationships are essential, they are more important than money, more important than fame, more important than everything. You have to take care of them.
"That's why it hurt me a lot when I read in the press, after a defeat, that they were going to sack me if I didn't win the next game.
"It hurt me and the whole team because these messages intentionally leaked to the media created negative interference with the squad, created doubts and misunderstandings.
"Thank goodness I had some wonderful guys who were with me to the death. When the going got tough they saved me with great victories.
"Because they believed in me and they knew I believed in them. Of course I'm not the best coach in the world, but I'm able to give the strength and confidence that everyone needs in their job, whether it's a player, a member of the coaching staff or any employee.
"I know exactly what a team needs. Throughout these twenty years at Madrid I have learnt that you, the fans, want to win, of course you do, but above all you want us to give everything, the coach, the staff, the workers and of course the players.
"And I can assure you that we have given 100% of ourselves for the club."