Real Madrid wouldn't let me build a new squad, claims Zinedine Zidane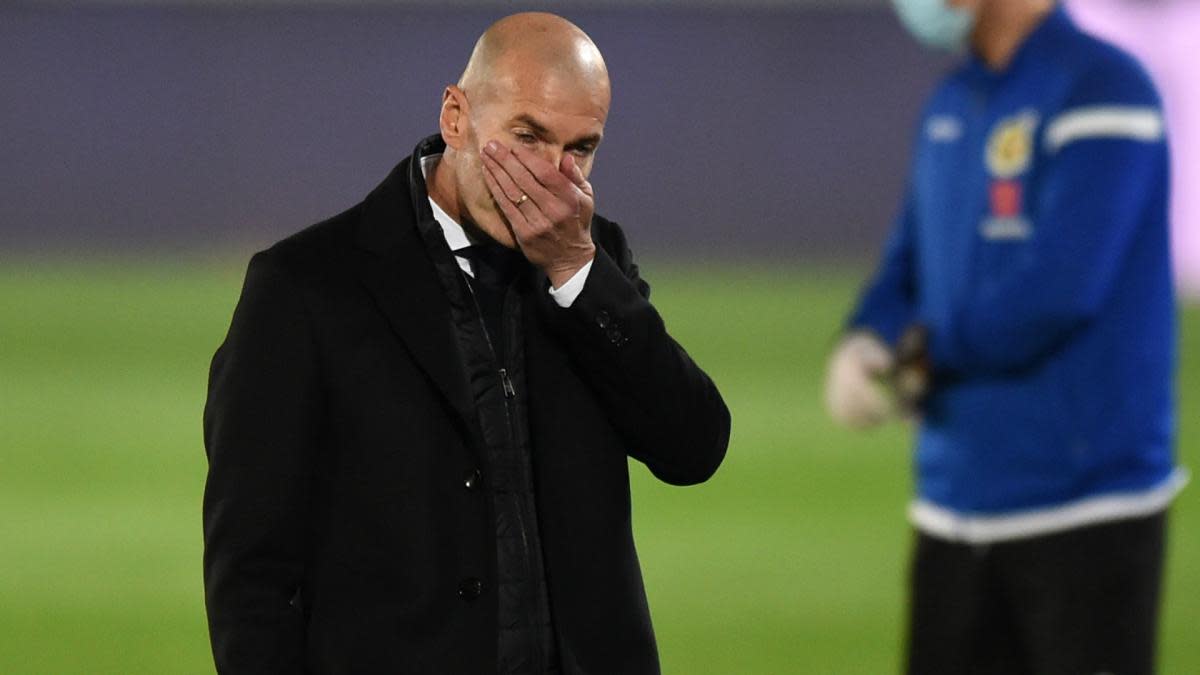 Zinedine Zidane has confirmed that he made the decision to leave Real Madrid last week because he felt that the club could no longer offer him the support to rebuild his squad.
The Spanish giants didn't enjoy the best of seasons over the last 10 months, as Zidane's side finished second and two points behind rivals Atletico Madrid in La Liga, after crashing out of the Copa del Rey in the third round.
READ MORE: PSG do not reject Pochettino Real Madrid links: He's got two years left on his deal
Couple that with a semi-final defeat to Chelsea in the Champions League and there are no doubts that Madrid didn't reach their goals this season.
However, much of the club's issues boil down to a lack of investment in the team. Madrid haven't made a major first-team signing since Eden Hazard arrived from Chelsea for £103.5 million in 2019.
And, in a letter published in Spanish newspaper AS, Zidane was quick to point out that the lack of support he had from the club in the transfer window was the main reason he decided to draw a line under his second managerial spell in Madrid. 
Zidane: Madrid don't offer me the support to build something
"Now I have decided to leave and I want to explain the reasons why," wrote the former France international. "I am leaving, but I am not jumping ship and I am not tired of coaching.
"In May 2018 I left because after two and a half years with so many victories and so many trophies I felt that the team needed a new discourse to stay at the top. Today things are different.
"I'm leaving because I feel that the club no longer gives me the confidence I need, it doesn't offer me the support to build something in the medium or long term.
"I know football and I know the demands of a club like Madrid, I know that when you don't win you have to leave.
"But here they have forgotten something very important, they have forgotten everything I have built on a day-to-day basis, what I have contributed in my relationship with the players, with the one hundred and fifty people who work with and around the team.
"I am a born winner and I was here to win trophies, but beyond that there are human beings, emotions, life, and I have the feeling that these things have not been valued, that it has not been understood that this is also how the dynamic of a great club is maintained.
"I have even been reproached in a certain way."