Why Chelsea won't sign Harry Kane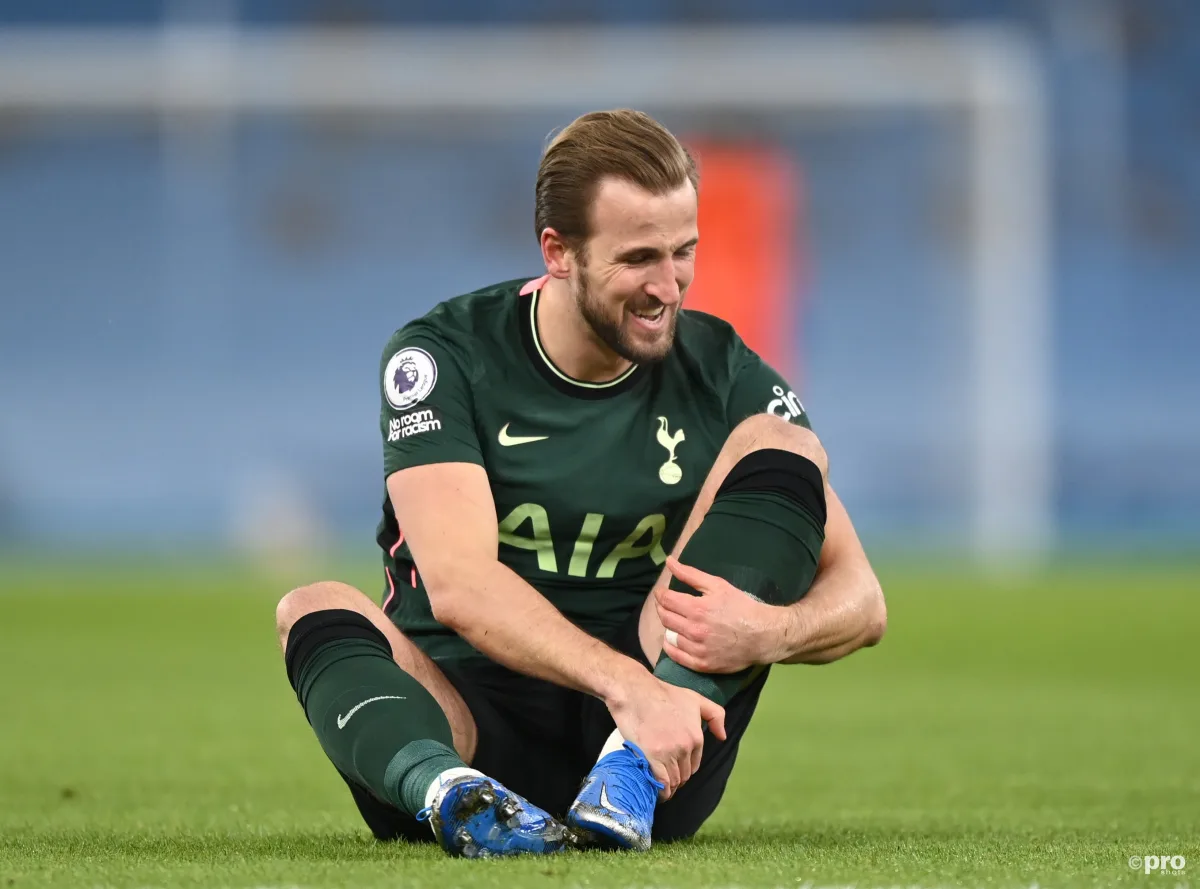 Chelsea are reported to be one of three clubs currently leading the way in the race to sign Tottenham talisman Harry Kane, but taking all things into account, it seems unrealistic for the Blues to make a move.
Both Manchester City and Manchester United are said to be heavily interested in Kane, and while Chelsea are as well, there are several reasons why a move to Stamford Bridge may not materialise for the English striker.
READ MORE: How could Man Utd line up with Harry Kane?
With 34 goals and 17 assists in all competitions for club and country in 2020/21, it's clear to see why Kane is attracting so much interest, but why is it unlikely that Chelsea sign him?
The price
Now this is a mere reason, and with Roman Abramovich's wealth it may not be an issue at all, but it's worth considering that Chelsea spent over £200 million last summer on the likes of Timo Werner, Kai Havertz and Ben Chilwell.
Kane will cost in excess of £120m, and if Chelsea keep hold of their current assets, bar Tammy Abraham who seems destined to leave, then he may be too expensive.
By comparison, Manchester City spent around £160m last summer, while Manchester United spent just £75m, meaning those two clubs should be able to offer Tottenham more money for Kane.
The current options at Chelsea:
The far more pressing issue is simply the current attacking options at the disposal of Thomas Tuchel.
Abraham and Olivier Giroud have already been sidelined, and if Kane was the join it would lead to further unrest in the squad, especially amongst the big-money signings.
Tuchel has almost solely played a 3-4-3 during his time at Chelsea, meaning there are only three spaces to fill for his current attacking options. Right now, Mason Mount starts pretty much every game, meaning Christian Pulisic, Timo Werner, Kai Havertz, Hakim Ziyech and Callum Hudson-Odoi are fighting for those last two slots. Add in Kane, who like Mount would start most games, and suddenly those five players are competing for just one place in the starting XI.
Of course Mount and Kane would be rested and rotated, Mount in particular, but there's still so much quality and potential that would be left on the bench.
It's fair to say that the two German signings haven't panned out as planned, but they both have time on their side so they'll be expected to be given minutes next year. If Kane arrives, the potential for significant minutes reduces as he takes up one attacking position, and it's a position they've both, Havertz in particular, looked at their best in.
Furthermore, Hudson-Odoi has already found himself on the fringes recently – his last start was on April 10 against Crystal Palace – and if Kane arrived, he'd surely be sold, or afforded very little game time, as Werner and Havertz would be forced to play deeper as one of the wide No.10s.
If Kane was to arrive at Stamford Bridge, then one of Ziyech, Pulisic or Hudson-Odoi would need to be sold, and with Pulisic a favourite of Tuchel's, it would be between the academy product or a new signing.
It seems unfeasible for either to be sold especially as Chelsea turned down an offer for Hudson-Odoi of a loan deal with an option to buy for £80m from Bayern Munich just last summer.
The wage bill would be too expensive if nobody is sold, and right now it appears Havertz's future lies as a No.9, so Tuchel and the club won't want to ruin that by signing Kane and restricting him to a permanent role on the bench.
It could happen, but at the moment a Chelsea move for Kane seems very unlikely, although they could certainly do with a forward with his finishing ability.