Why Barcelona hope Ronaldo will help them sell Griezmann this summer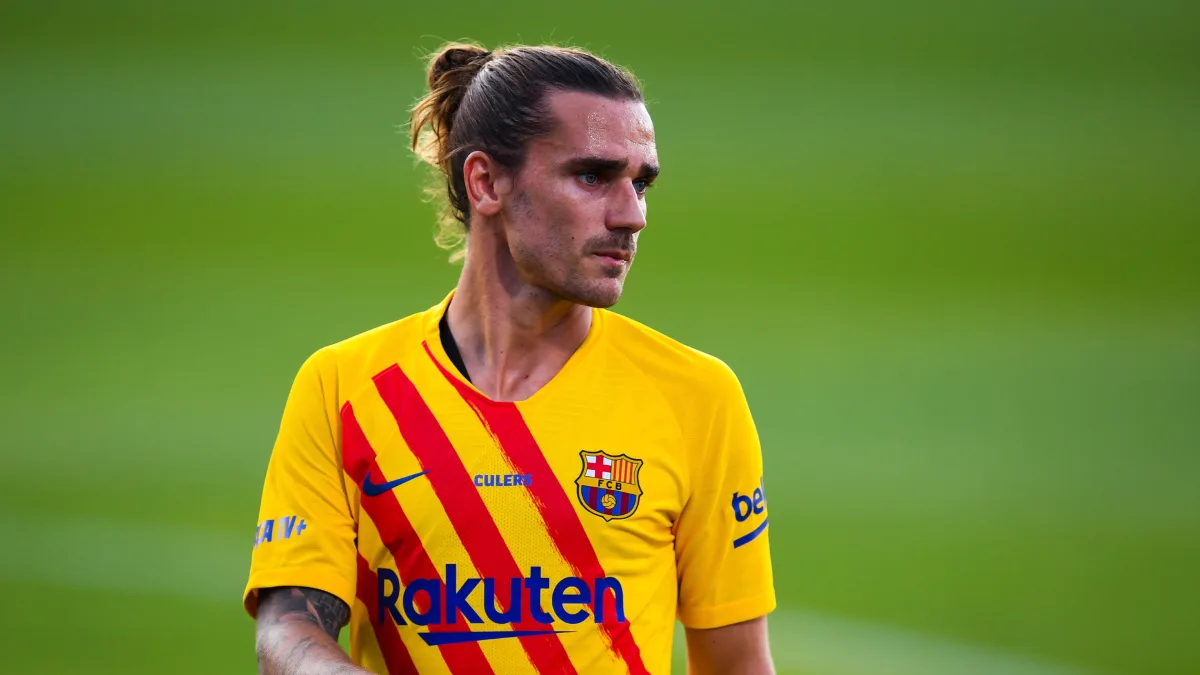 Barcelona will be in desperate need of selling expensive stars like Antoine Griezmann this summer and the Catalan side may have finally come up with a plan to do that.
The France international has scored 19 goals and picked up a further 12 assists in 50 appearances for the club this season.
And while that isn't exactly terrible, it still fails to match up with the £108 million Barcelona spent on the forward two years ago. 
READ MORE: Summer fire sale – The 10 players Barcelona will dump to keep Lionel Messi
Since the French winger is apparently second only to Lionel Messi in the amount of space he takes up in Barcelona's wage bill, it makes sense that the Spanish giants have demanded a lot of the player in recent seasons and are now looking to sell him.
Indeed, Barcelona's precarious financial situation will demand that Griezmann and other stars are sold this summer, and the club apparently believe they may have a solution to their expensive, French problem.
According to Spanish newspaper Sport, Barca plan on offering Griezmann to Juventus this summer as a potential replacement to Cristiano Ronaldo.
The report claims that while the Italian giants may struggle to offer a good enough transfer fee to sign Griezmann on a permanent deal this summer, even a loan move for a single season will be enough to drastically reduce Barcelona's outgoings.
And in time a fee for a permanent deal can be hammered out to allow the France international to make the move to Turin. 
Why would Juventus sell Ronaldo?
Juventus, like Barcelona, aren't in the healthiest financial state at the moment and as such they too will have to strike while the iron is hot in this summer's transfer window.
That will likely mean offloading Ronaldo to any potential bidders, while the Italian giants still have the opportunity to recoup some money for the Portugal international.
Ronaldo's current contract expires in 2022, meaning this summer may be the last chance for Juventus to sell the forward and with Manchester United and Real Madrid reportedly interested in the goal scorer it may make a lot of sense to draw a line under his time in northern Italy and bring in a new forward like Griezmann on loan.