Man Utd will sign Sancho but won't get Haaland or Kane – Neville
Jadon Sancho will be a Manchester United player come the end of the summer transfer window, club legend Gary Neville believes.
Man Utd spent the duration of last summer chasing the Borussia Dortmund winger but ultimately did not move for the England international due to his price tag.
READ MORE: The stats that show why Man Utd want to keep Edinson Cavani for another season
Neville, who hailed the news of Edinson Cavani's contract extension, believes that the Old Trafford side will be back in for Sancho this time around. He warned, however, that Man Utd's previous transfer dealings suggest that moves for Sancho's Dortmund team-mate Erling Haaland and Tottenham's Harry Kane would appear fanciful.
Speaking to Sky Sports, he said: "I think Sancho comes in. He'll play on the right-hand side. You've got the backup of Mason Greenwood on that side. Up front, you've got Edinson Cavani and Greenwood. And they'll want Greenwood to come through.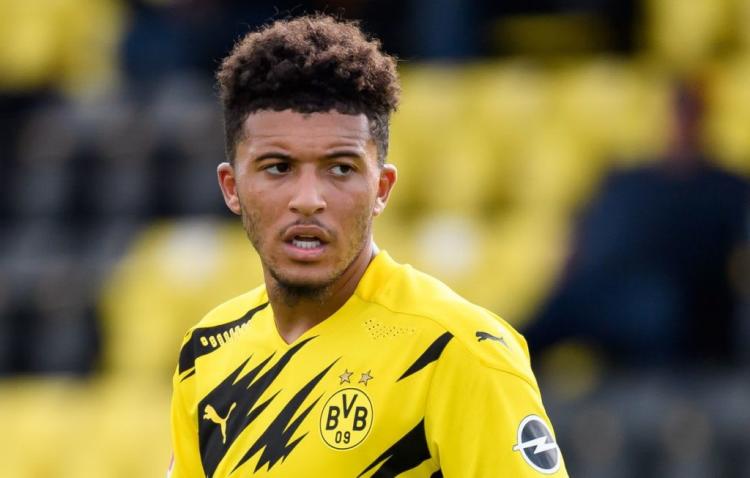 "On the left, you've got Rashford and Martial. And Pogba could potentially fit into there if he's not in midfield.
"If you sign Kane or Haaland as well, I don't think that works for Manchester United given the way they've recruited in the last few years, allowing young players to emerge, making sure Rashford plays. Van de Beek can't get a game. I think it's Sancho and I think that's their business done."
'Man Utd will look very smart if they sign Sancho'
Although Neville admits that he felt not signing Sancho last season was a mistake, he believes that Man Utd may actually have played their cards right.
"If you look at the policy since Ole came in, I don't think they will sign another striker," he said. "They've been desperate for Sancho. Look at their recruitment last summer, they didn't get Sancho and they were criticised for that. I criticised them for that. But they could look incredibly smart this year if they get him at half the price."
Sancho's reported asking price this summer has been cut from £105 million to £80m by Dortmund, fuelling suggestions that Man Utd could move.