Lautaro Martinez: I spoke to Messi about Barcelona transfer and turned down Real Madrid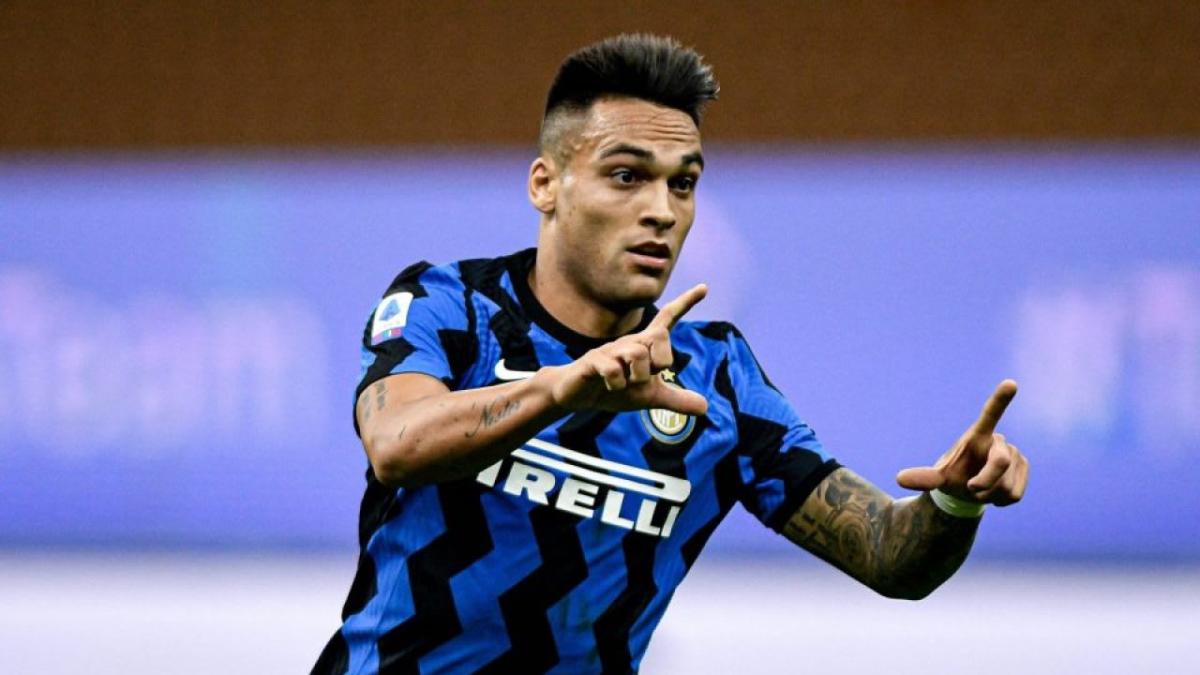 Lautaro Martinez has revealed how close he was to signing for Barcelona, only for the deal to fall through due to the Blaugrana's financial troubles.
Barcelona have been on the lookout for a new centre-forward for a while now, especially since they allowed Luis Suarez to leave for Atletico Madrid for a nominal fee in the summer.
READ MORE: Are you watching Man Utd? €75m champion Lukaku silences haters
With Martin Braithwaite never going to be a long-term option and Antoine Griezmann usually playing in a wide role, Barca have identified the need for a new number nine, with various names having been mentioned as potential recruits over the past year.
Martinez, who won Serie A with Inter last week, was allegedly a target, and the player himself has confirmed this and even revealed details of a conversation with Lionel Messi about the move.
"Yes, I was close to FC Barcelona," he told.
"They were very important for me, but in the end, Barcelona had financial problems and that's where the decision was to stay at Inter, face this year to continue growing and luckily I was able to get a title.
"I spoke with Leo when he was in the qualifiers (with Argentina), it was a nice opportunity for me. I was very close but for small details it could not be given. I stayed at Inter, I kept fighting, training and luckily the whole decision, which I also took time to make, was right because today I have a title."
Failed Real Madrid move for Martinez
Martinez also revealed that, before he made the move to Inter, there was contact with Real Madrid about a potential move to the Santiago Bernabeu.
But, as the Argentine would have been placed in the Castilla instead of the first team, he thought it best to continue his development in his home country before making the move to Europe, which he eventually did with Inter.
"I wanted to leave my name in Argentine football. Later, when I made the decision to go to Inter, I felt that it was the right moment to take the leap and play in Europe," Martinez explained.
"Solari [Santiago Solari, former Real Madrid B coach] who was in Real Madrid B, he came to look for me and in principle I had already said no, I had just arrived at Racing and I did not feel like going even further from Bahia Blanca. The second time, when I was playing, but I was not playing because I had little time in Racing.
"They (Real Madrid) had offered me to sign a contract, I said that I did not feel prepared, that I had not played much in Racing and I wanted to have a name, I wanted to continue in Argentina.
"It happened and then I found my place, I played, I was able to score goals, I was able to enjoy what a club like Racing is and I had to leave when I said 'I'm ready, I did what I had to do', and leave."
In Inter's title-winning season in 2020/21, Martinez has started 27 games so far, contributing 15 goals and recording five assists.