How selling Costa to Atletico helped Chelsea reach a Champions League final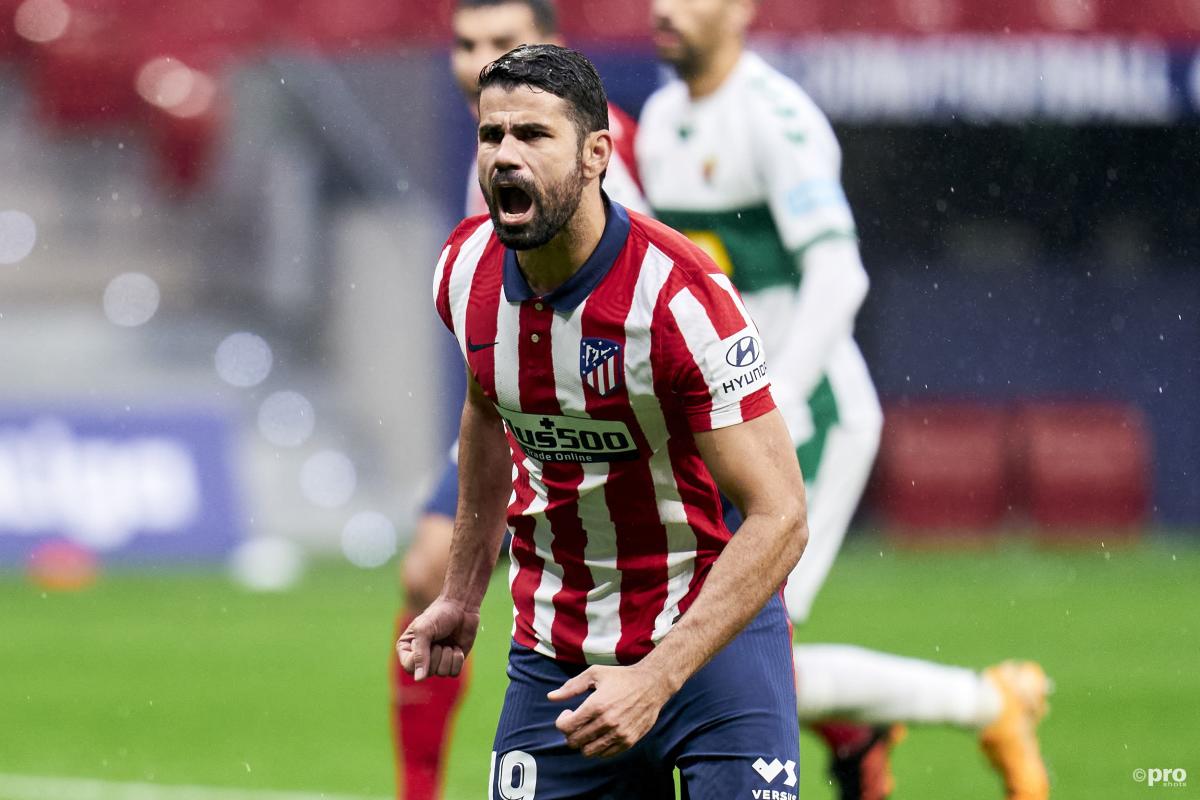 While Chelsea are used to big transfers coming and going from Stamford Bridge none would prove to be as dramatic as Diego Costa's departure from the club in 2018.
Following a falling out with manager Antonio Conte six months prior, Costa was informed by the Chelsea manager via a text message that he wouldn't be part of the team's plans in the forthcoming 2017/18 season. 
READ MORE: How Juventus made the most of losing the best player in the world Zidane to Real Madrid
After spending the first half of the season excluded from first-team training and dropped from the club's games in all competitions, Costa eventually left Chelsea when his former club Atletico Madrid came to his rescue by signing him in a deal reportedly worth £54 million.
But how did both clubs move on after such a dramatic transfer?
---
How did Costa's move work out for Atletico Madrid?
Although Costa only scored seven goals in 23 appearances for Atleti in the second half of the 2017/18 season, the Spain international was often credited with helping star striker Antoine Griezmann return to form by offering a degree of physicality that had long been missing in the team.
The striker also scored the only goal in a semi-final clash against Arsenal which ultimately took Diego Simeone's side to the Europa League final, in what will undoubtedly go down as an impressive return to the club.
However, Costa's return to Spain perhaps peaked a little too soon in 2017/18, when a serious foot injury ruled the striker out of much of the following campaign and then, in typical fashion, he was handed an eight match ban for abusing a referee. He finished the campaign with just five goals and three assists in 21 games in all competitions.
Although the powerful striker did marginally better in the 2019/20 campaign with five goals and five assists in 30 games, it had become apparent that Costa wasn't quite the player he once was for Atletico and in December 2020 the player and his club agreed to terminate his contract and allow him to leave for free.
Costa's record at Chelsea
| | |
| --- | --- |
| Appearances | 120 |
| Goals | 58 |
| Assists | 24 |
How did Costa's move work out for Chelsea?
Initially it seems as though Chelsea did their very best to repeat the mistake they had just made in signing Alvaro Morata from Real Madrid for around €60m.
However, while the Spaniard struggled just as much as Costa, this transfer in question ended up opening the door for a number of new strikers to stake a claim for the No.9 position.
Intriguingly, the season after Costa left the club saw Eden Hazard step in as the main goal threat, as the Belgian international forged a smart partnership with target man Olivier Giroud and winger Pedro.
READ MORE: Coutinho out, Messi in doubt: The Barcelona players who could leave this summer
The following season saw Hazard depart for Madrid and in his place came young striker Tammy Abraham, with 18 goals in all competitions. At the end of the season Chelsea then signed two new forwards in Kai Havertz and Timo Werner for a combined €130m.
While Chelsea fans may argue that their team are in a much better state now, there's no denying that the Stamford Bridge side have spent a huge amount of money on numerous players in their attempts to replace Costa.