Coutinho out, Messi in doubt: The Barcelona players who could leave this summer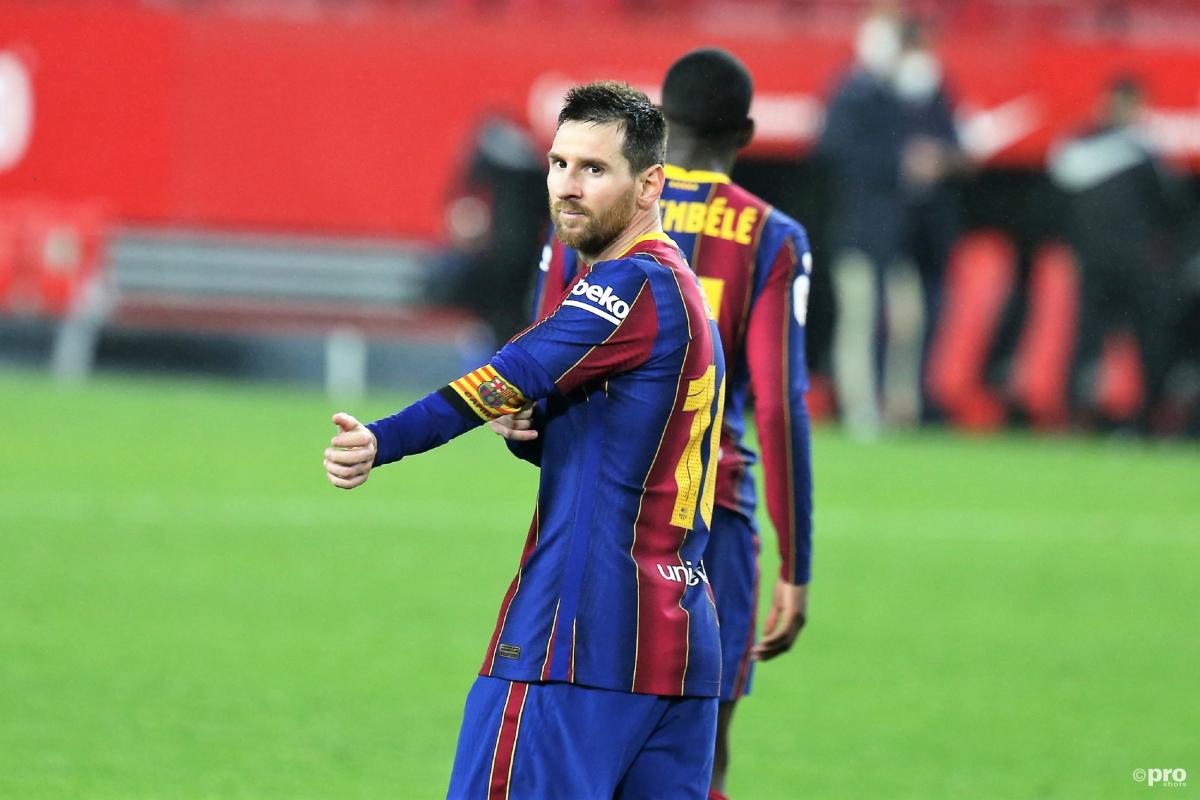 While Barcelona may end up finishing the season on a high with an unexpected late charge for the Spanish league title and Cope del Rey, there's no doubt that the club needs a major clear-out in the summer.
Having been confidently knocked out of the Champions League by Paris Saint-Germain, Barcelona are anything but a fully-functional team capable of challenging the very best teams in Europe.
Much of this coming summer transfer window will depend on what happens to Lionel Messi, who could end up leaving for free in just a few months time.
However, even if new president Joan Laporta can convince the Argentine star to stay put in Barcelona, he still has a worrying financial situation at the club to deal with, which may end up forcing the club to sell a large chunk of the current playing staff. 
So which players are on the chopping board come the end of the season?
READ MORE: The Juventus players who could leave this summer
Goalkeepers
Barcelona have one of the greatest goalkeepers in the world in Marc-Andre ter Stegen, and even though the club are in financial difficulty, it would take a massive bid for them to even entertain the idea of selling the German.
They would, however, be open to selling backup goalkeeper Neto, who has made just 11 starts in all competitions this season.
That isn't terrible for a definite backup, but he was only called into action when Ter Stegen suffered an injury earlier in the campaign which gave him a run of starts.
It is highly unlikely they will recoup the €26m initial fee they paid to Valencia for his services, but would probably accept even half that.
Defenders
There are a couple of Barcelona defenders who seem certain to leave the club this summer.
Samuel Umtiti has struggled with injury issues over the past couple of seasons and even when he has been fit in 2020/21, Ronald Koeman has usually selected young defender Oscar Mingueza instead in the heart of the backline.
His injury issues have left him with just 15 league starts over the past two seasons
Everton are looking into the possibility of signing the Frenchman in the summer, but another option could be a return to Lyon – the club he left for the Blaugrana in the first place in 2016.
Umtiti's contract doesn't run out until 2023 so Barca can still hope to sell him for a decent amount, but the buying club will need to be convinced of his fitness first.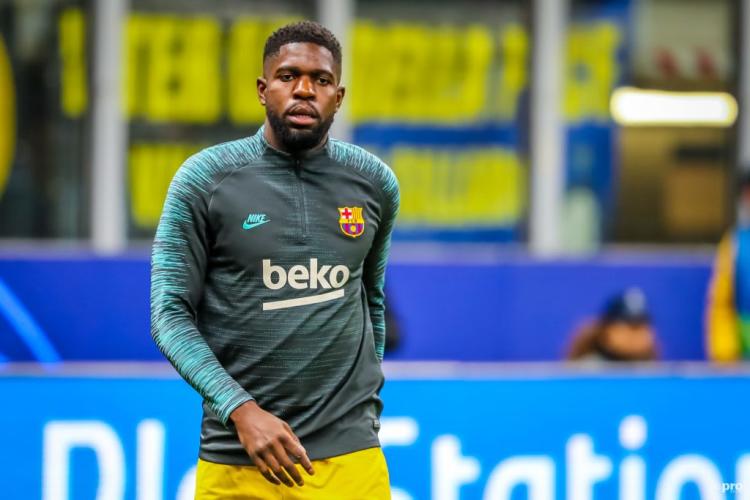 Junior Firpo will probably not be a Barcelona player much longer either as he represents another example of the scattergun approach the club has implemented in the transfer market over the past five years.
The feet paid to Betis in 2019 could rise to as much as €30m, a crazy amount considering he has only gone on to make 13 La Liga starts since that move.
In the 2020/21 campaign, he has played just 243 minutes of football in the Spanish top flight, with veteran defender Jordi Alba still the undisputed starter at left-back.
Arsenal, Napoli, and West Ham are reported suitors of the Brazilian.
Midfielders
The only midfielder the club are actively looking to sell is Phlippe Coutinho.
To say the initial €123m they spent on the former Liverpool attacking midfielder was a waste of money has proven to be an understatement, and again another example of the quite ridiculous transfer strategy that has been in place at Camp Nou over the past few years, particularly under now-exiled president Josep Maria Bartomeu.
In his first full season with the club in 2018/19 he scored 11 goals and laid on five assists, which certainly isn't terrible but is still some way off the output Barca would have expected after their significant transfer outlay.
Crucially, Coutinho never really got a cohesion going with Messi and would often take up the spaces the Argentine is used to getting in around the final third.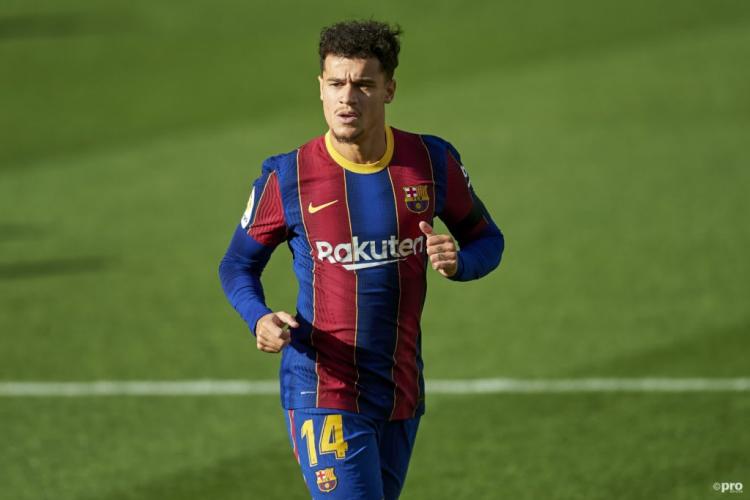 That, of course, has proven to be a problem.
He went out on loan to Bayern and can actually count himself a Champions League winner now, but the only reason he is still at Barcelona at the moment is because the German side didn't sign him on a permanent basis and no other suitors could be found.
Coutinho is still very much on the transfer list, but Barcelona will have to accept a massive loss in any incoming transfer fee as nobody will pay anywhere close to the amount the club did to sign him from Liverpool initially.
Forwards
Since Barcelona have been such a top-heavy side for such a long time, it only makes sense than any fire sale at the club would largely consist of expensive strikers being offloaded from the club's wage bill.
Perhaps the most obvious candidate for jettising off Barcelona's leaky ship is Ousmane Dembele. Although the French winger has looked better since the turn of the year, he's still only scored nine goals and bagged a further four assists in 35 games this season. If Barca can garner enough interest from a big English club then they may be happy to cut their losses with a player that has now cost them well over €100m.
Another forward that could follow Dembele out the door is Antoine Griezmann. Like his French compatriot, Griezmann also cost a huge amount of money – around €120m – and has also struggled to live up to the transfer fee. However, unlike Dembele, the former Atletico Madrid forward is now 30 years of age and is showing very few signs of getting any better in Barcelona colours.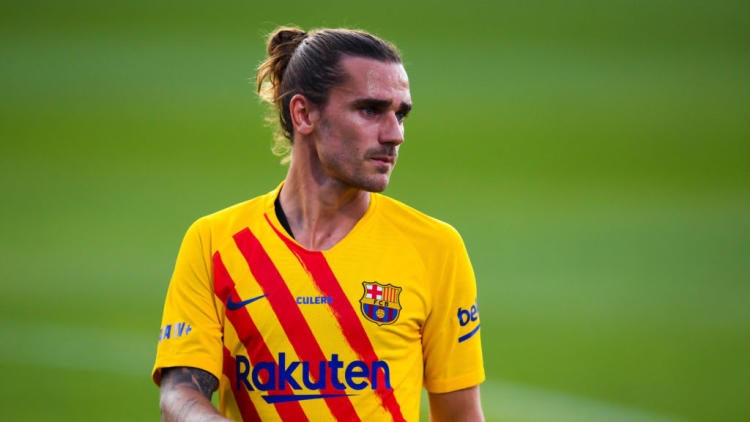 While Griezmann may be harder to shift for that very reason, Barcelona may be able to strike a deal with a club that involves a largely deflated transfer fee and some obligation to help pay for the forward's wages. If so, it wouldn't be too surprising to see Griezmann return to his former club.
However, the one man that may dictate what happens to either of these players is Messi. If the Argentina international decides to leave Barcelona this summer, the club may feel obliged to keep Dembele and Griezmann to help steady the ship. If Messi decides to stay, a complete rebuild upon his request may lead to both being sold to fund any new recruits.
Indeed, the only forward that will almost certainly be moving on is Martin Braithwaite. Although he has a contract with the club until 2024 and seems to be a favourite of Koeman's, just two goals in 24 La Liga games simply isn't enough to keep your spot at Barcelona.