Alonso wants to put pressure on Tuchel after 'emotional' Chelsea goal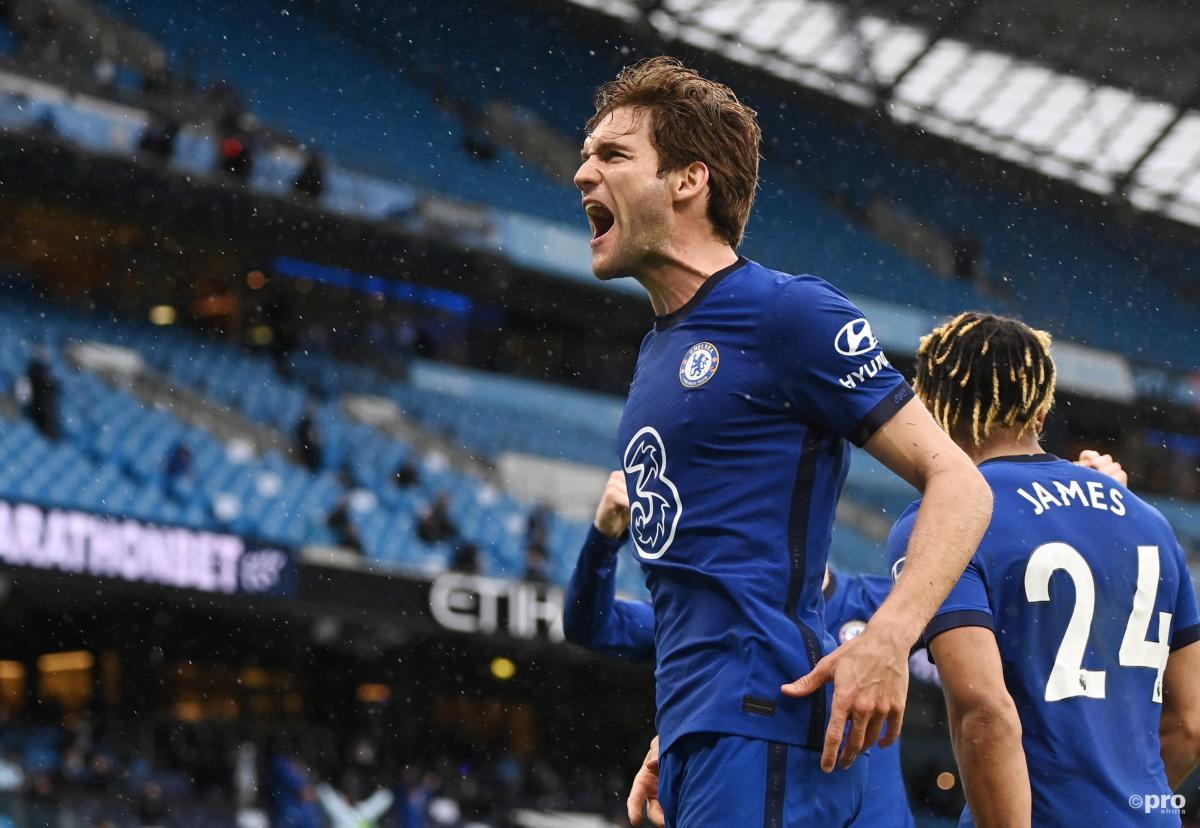 Marcos Alonso wants to put pressure on Thomas Tuchel to include him in the Chelsea starting line-up more regularly.
The wing-back is reportedly among the players Chelsea are considering selling in the summer to raise funds.
READ MORE: Tuchel's three-man transfer shortlist
It has been a turbulent season for Alonso, who was exiled by former Chelsea boss Frank Lampard.
He has been given a second chance since Tuchel arrived, though the presence of Ben Chilwell means he is not an automatic first choice.
Alonso scored a dramatic late winner on Saturday as Chelsea came from behind to defeat Manchester City 2-1.
It was an emotional moment for Alonso in a dress rehearsal for the Champions League final.
He is desperate to play a key role as Chelsea seek two trophies this month and secure his future in the process.
"I do my best every time I play to put pressure on the manager and try to play more," Alonso told the club's website.
"I'm very happy, especially because it's been a tough season.
"That's what I want and I think every time I play I've done well so that's what I need to keep doing.
"With the goal, it was very emotional and I'm very happy for that.
"This was a very important three points for us because we are fighting.
"It was an important win and a big step to secure the top-four position.
"We still have three games to go and we need to keep thinking game by game, trying to work hard to keep getting results.
"The team is doing great and we need to keep working hard because the best is still to come."
'Werner working like a dog at Chelsea'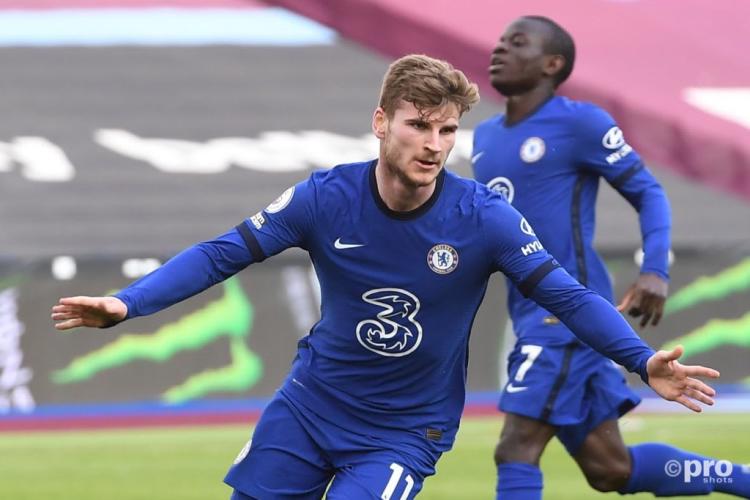 The stoppage-time winner for Alonso was set up by the much-maligned Timo Werner.
After setting up a goal against Fulham and scoring against Real Madrid, Werner now has a goal involvement in each of his last three Chelsea games.
Tuchel, who has constantly faced questions about Werner's struggles, believes it is a deserved outcome.
"In the last week he's really adapted well to the situations," Chelsea boss Tuchel said to BBC Sport.
"The way he works, he's relentless. He really wants it and I am very happy with his performance."
Tuchel added to Sky Sports: "Werner was working like a dog, he was really working hard. He gave them a hard time with his runs."
Chelsea play rivals Arsenal on Wednesday before the FA Cup final against Leicester City on Saturday.