Jose Mourinho appointed new head coach of Roma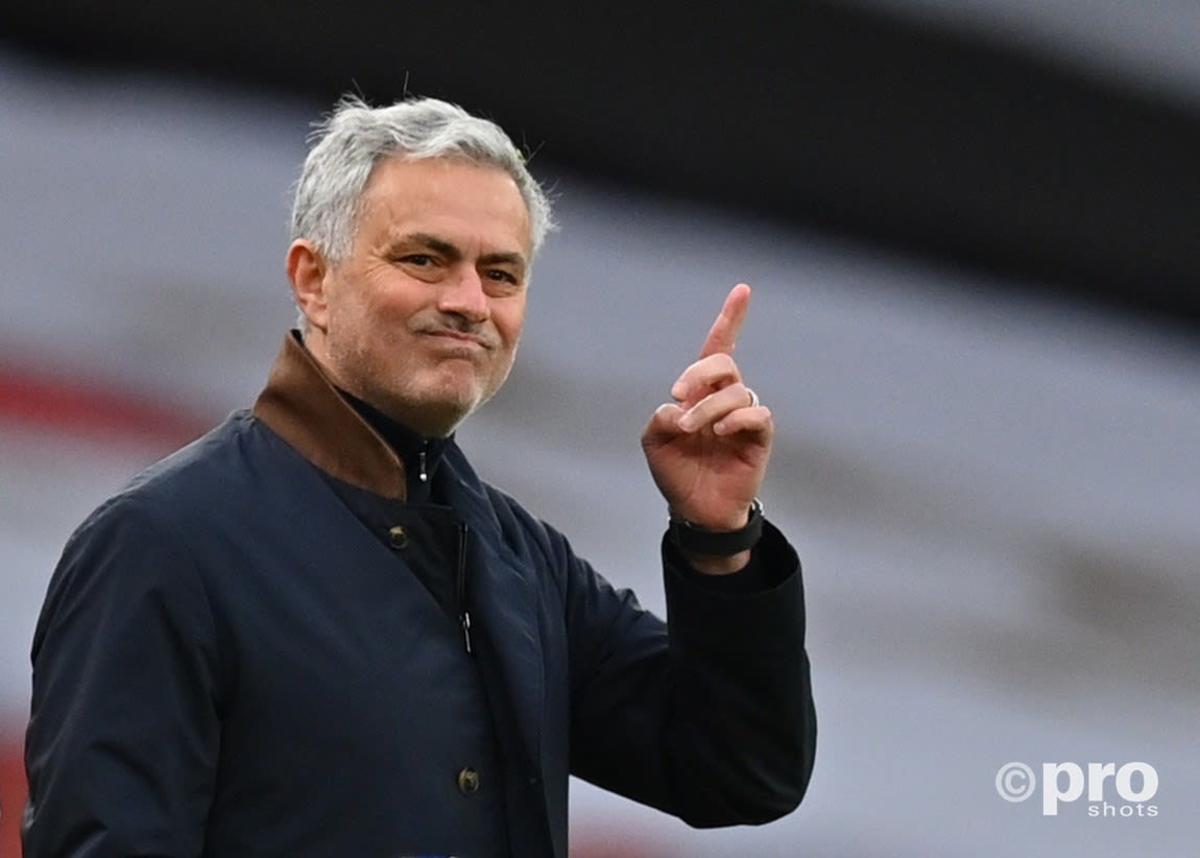 Roma have announced that recently dismissed Tottenham manager Jose Mourinho will be the club's new head coach ahead of the 2021/22 season.
On Tuesday the Italian giants released a statement confirming that current coach Paulo Fonseca would be leaving his post at the end of the current season.
READ MORE: Roma confirm Paulo Fonseca will leave at the end of the season
Maurizio Sarri was originally believed to be the front runner for the job, but it appears Roma already had plans in place for Fonseca's successor in the form of Mourinho, who was sacked as manager of Tottenham a couple of weeks ago.
Last week Mourinho indicated he was in no rush to return to management and that he would wait for the right opportunity.
The right opportunity has come in the Italian capital.
It has bee a disappointing campaign for Roma so far as they are currently seventh in Serie A and can no longer qualify for next season's Champions League by finishing in the top four.
Another route they had, via the Europa League, is effectively gone now too as they must overcome a 6-2 deficit against Manchester United in the second leg of the semi-final on Thursday to progress.
A statement on the official Roma site confirmed Mourinho's appointment.
"We are thrilled and delighted to welcome José Mourinho into the AS Roma family," club president Dan Friedkin and vice-president Ryan Friedkin said.
"A great champion who has won trophies at every level, José will provide tremendous leadership and experience to our ambitious project.
"The appointment of José is a huge step in building a long-term and consistent winning culture throughout the club."
Why Mourinho?
It is fairly clear that Tottenham regressed under Mourinho from the tenure of Mauricio Pochettino, with the Argentine guiding Spurs to the Champions League final a couple of years ago.
Though the Portuguese boss did have his moments at Spurs, particularly a 6-1 demolition of former club Manchester United that would no doubt have been gratifying, the performances on the pitch have been lackadaisical and downright boring at points.
High profile spats with Dele Alli and then Gareth Bale didn't help matters, and it seems like chairman Daniel Levy had enough shortly before the League Cup final as Mourinho was dismissed just one week before he was set to lead the team out at Wembley.
It could be the case that Mourinho's time in the Premier League is now over. He will not attract clubs like Manchester City and Liverpool and has already burned bridges with Chelsea and Man Utd.
The Tottenham job was a step down from those clubs and he couldn't get the job done.
However, at Inter in particular, he remains a legendary figure in Italian football and it could be in Italy where his last true admirers remain.