Zidane: I'm not a disaster of a coach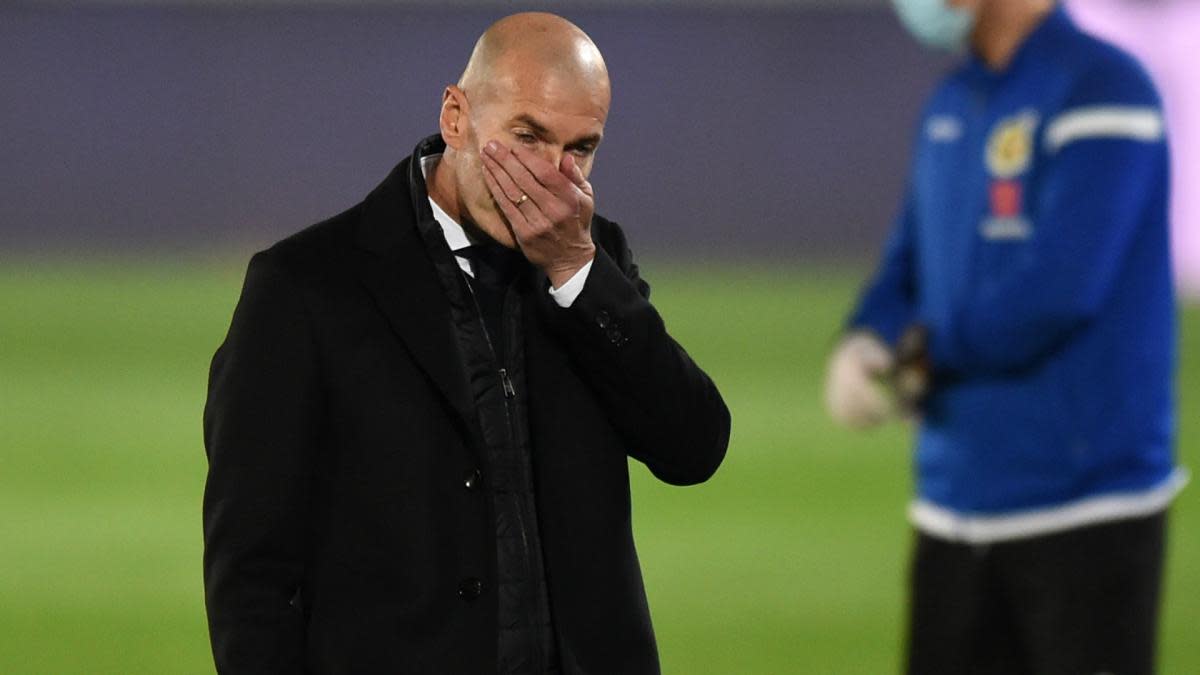 Real Madrid coach Zinedine Zidane has hit back at the critics who say he is a lucky manager, insisting that he isn't a disaster.
Zidane has an incredible record during his two spells in charge of Real Madrid. He has won 11 trophies, including three Champions League titles and two La Liga crowns.
The Frenchman became the first coach to successfully retain the Champions League since the competition was rebranded almost 30 years ago – going on to win three in a row.
READ MORE: How much does Lionel Messi earn and what is the football legend's net worth?
READ MORE: How much does Cristiano Ronaldo earn and what is the football legend's net worth?
And he is now in the hunt to win another Champions League this year after leading Madrid into the semi-finals against Chelsea.
Furthermore, Madrid are only one point off the top of La Liga with just eight games remaining.
However, despite all this success, Zidane has always faced accusations that his Madrid team doesn't have a tactical identity and that he is a lucky coach.
"Am I lucky? Yes, to be here at this great club," Zidane stated in the press conference ahead of the game against Getafe.
"I don't think I'm a disaster of a coach. I'm not the best either, for sure.
"You might not always do things well, but the important thing is to have passion. Then it can go well or go badly.
"It's important to give 100 percent every day and I do that, but especially my players.
"There's a lot of talk here, but that won't change.
"I would like to talk with you [the media] about football more than we do, but there seems to be more interest in other things.
"I know you all like football too!"
Will Zidane leave Real Madrid this summer?
Zidane was also asked about his future as Real Madrid coach.
There have been reports in the media that he could return to former club Juventus as coach given the struggles of Andrea Pirlo.
"I'm not looking further ahead than the [Getafe] match," he said.
"We're focusing on the day-to-day work.
"You can have a contract of four or five years and be gone tomorrow. Or the opposite. You could have a contract that is expiring and end up staying.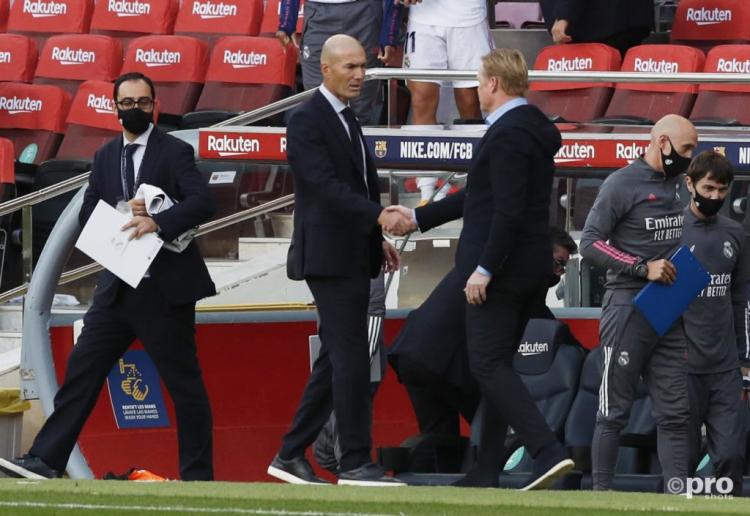 "You don't know anything. When you've said there's a need to get rid of Zidane in the past, well, I'm here.
"I don't know what will happen in three months or a year.
"I'm here and we have a game tomorrow.
"We've had intense games, but we know the situation. I think the players are ready.
"We'll have a very demanding game physically tomorrow. The opponent demands a lot from you physically.
"There are three points in play and we'll try to take them."