Who is Emiliano Buendia? The Norwich hotshot wanted by Arsenal this summer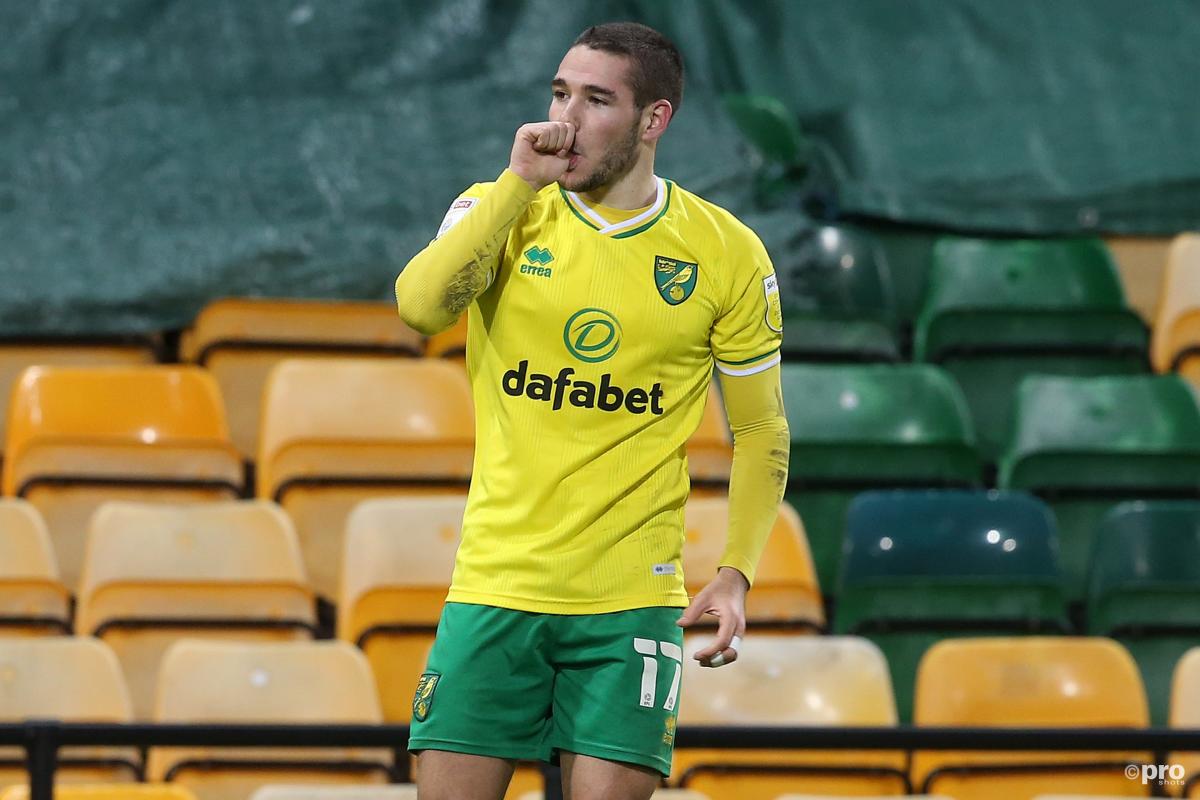 One of the best players, if not the best player in the English Championship this season has been Argentine winger Emiliano Buendia.
Buendia's performances for Norwich have fuelled the theory that he is simply too good a player to be plying his trade in the second tier of English football, so whether it be via promotion with the Canaries, or indeed a transfer to another club, it seems likely he'll be playing in the Premier League next season.
Having tried and failed to sign him previously, there are clubs who remain interested in a summer transfer.
What position does Emiliano Buendia play in?
Buendia plays as an attacking midfielder down the right wing.
How good is Emiliano Buendia?
Buendia had proven his worth even before Norwich were promoted to the Premier League ahead of the 2019/20 season, as the campaign previous he scored eight goals and laid on 12 assists in the Championship.
Though he found the Premier League undoubtedly tougher, only managing one goal and eight assists in 28 starts, his experience in the competition will serve him well when he arrives back either with Norwich or another club in 2021/22.
In the current campaign for the Canaries, he has found more of a goalscoring touch, as he as netted 10 goals in the Championship in addition to 11 assists.
Buendia has the best tally for goal contributions in the league for any non-striker.
Even though he is a right-footed player on the right wing, he doesn't always feel the need to drive down the wing and fire crosses in (even though he is supremely skilled at doing so).
His quick feet allow him to do that, but also to cut inside into more central areas, while his runs without the ball are key too as he makes himself available as an extra centre-forward when possession is on the opposite flank.
His team-mate Max Aarons previously described the type of player Buendia is.
"He's not really a player who will get on the ball and take you on as a full-back," Aarons told the Byline podcast.
"His game is more about getting into pockets, playing neat passes and creating things.
"When you've got someone, who wants to run at you, then it's easier to lock them down whereas someone like him is quite intricate so it's hard to get near him.
"He's tenacious and very strong. He's got a lot of attributes,"
What clubs are interested in Emiliano Buendia?
The club constantly credited with an interest in Buendia is Arsenal, who allegedly looked into the possibility of signing him ahead of the 2020/21 season, only to baulk at Norwich's £40 million asking price.
That asking price actually remains the same, but the Gunners would be willing to go closer to it this summer as they believe Buendia has improved enough to warrant such a fee.
However, any move may be dependant on whether Arsenal complete a permanent deal for Martin Odegaard. If they do, it is unlikely they will move for Buendia.
Aston Villa and Leeds United have been credited with an interest, too.
Villa have had huge success picking up players from the Championship previously and could look to add Buendia to their roster.
"He's tenacious and very strong. He's got a lot of attributes"Max Aarons on Buendia
Leeds, meanwhile, would be hoping to use their ace in the hole in Marcelo Bielsa, a compatriot of Buendia, in order to lure him to Elland Road.
That one could depend on whether Raphinha stays or goes.
When does Emiliano Buendia's contract expire?
Buendia's contract expires in the summer of 2024, putting Norwich in the driving seat for any transfer negotiations.
What is Emiliano Buendia's Instagram?
Buendia's Instagram account has 49k followers as of March 2021.
Who is Emiliano Buendia's girlfriend?
Buendia has a partner, Claudia, with whom he has two children.