Torres, Shevchenko, now Werner? The 10 transfer flops in Chelsea's striker graveyard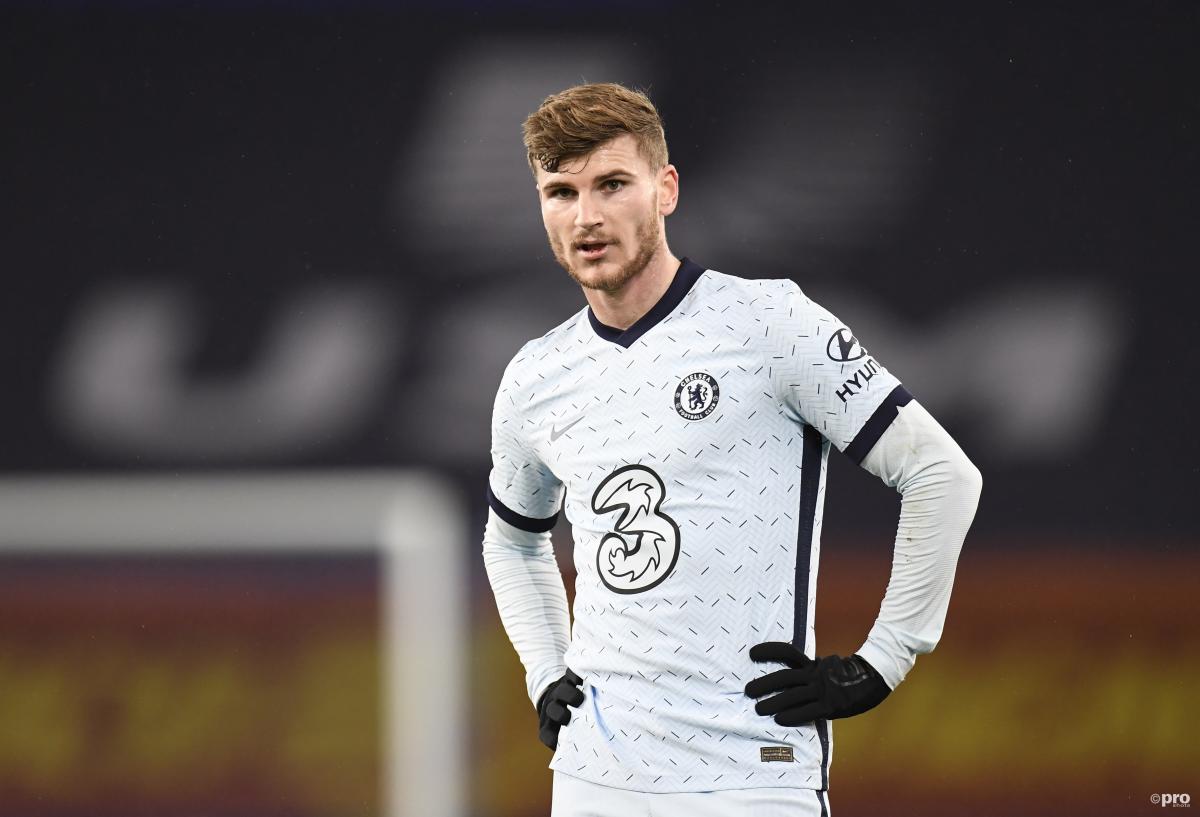 Despite having one of the most star-studded attacks in Europe, one that won the Champions League last season, Chelsea are desperate for a new centre-forward.
Last season the Blues brought in RB Leipzig hotshot Timo Werner to be their new starting striker, the man who would grab the 20 to 30 goals in the Premier League that would see the club skyrocket back into contention for the title.
Though his performances were, on the whole, not terrible, in front of goal Werner lacked confidence and missed numerous golden opportunities.
With each missed chance came a further barrage of criticism.
Thomas Tuchel is, apparently, not convinced as Chelsea have been linked with a series of centre-forwards this summer, notably Erling Haaland and Robert Lewandowski.
Though there is the possibility of Werner playing to the left of a new striker, he is no longer trusted to be the main man up front.
So, what is it about Stamford Bridge that makes in a striker's graveyard?
Pierluigi Casiraghi (from Lazio, 1998)
Pierluigi Casiraghi joined Chelsea at a time when Premier League clubs were just starting to invest heavily on top-class players around Europe.
Casiraghi had been a regular striker for the best part of a decade in the best league in the world, Serie A, at first Juventus and then Lazio. He had also won 44 caps for Italy.
However, his career soon fell apart after a £5.4 million (a decent sum of money for the time) move to Chelsea. He made just 10 Premier League appearances, scoring one goal, before suffering a cruciate ligament tear in a match against West Ham.
Casiraghi sadly never recovered, despite having 10 operations, and was forced into early retirement having played his last game at the age of just 29.
Chris Sutton (from Blackburn, 1999)
In the mid to late 1990s, Chelsea played some of the best football in the Premier League. However, they were often criticised for lacking the mental and physical strength needed to win the title.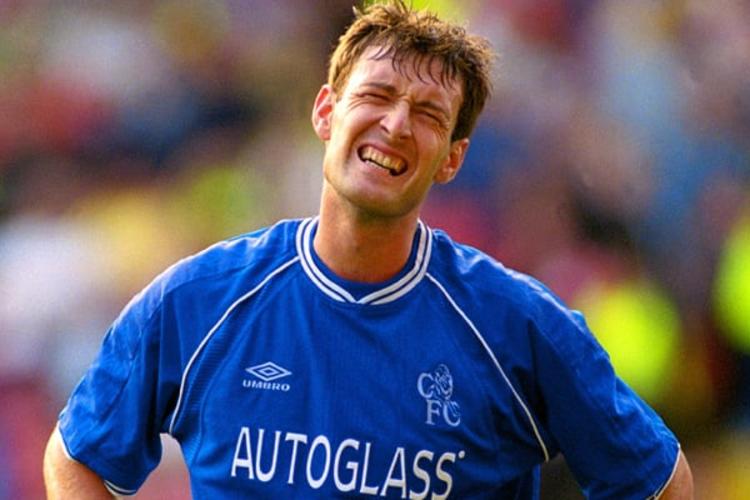 The signing of Chris Sutton for £10m was intended to provide Chelsea that 'British beef' to go along with the continental flair of the likes of Gianfranco Zola and Roberto Di Matteo.
However, Sutton completely failed to fit in with the technical style of football that Chelsea played as he was a player who relied on lots of crosses and direct balls. He left after just one season and one Premier League goal.
Adrian Mutu (from Parma, 2003)
Adrian Mutu arrived at Chelsea from Parma for €22.5m in 2003 as part of Roman Abramovich's early spending spree after taking over the club.
Things started well enough as he would score the winning goal on his debut against Leicester, but things went downhill after he and manager Jose Mourinho were involved in a public spat, with the pair accusing each other of lying with regards to an injury the Romanian had.
The worst was yet to come, however, as in 2005 he tested positive for cocaine use and was subsequently banned from football for seven months.
A long court battle ensued in which Chelsea sued Mutu for breach of contract.
Mateja Kezman (from PSV, 2004)
When Mateja Kezman moved to Chelsea from PSV, he was regarded as one of Europe's most promising up-and-coming strikers.
He started his career at Partizan before moving to the Netherlands, where he spent four years. The final two of these were especially prolific as he netted an astonishing 66 goals in 62 Eredivisie matches in his final two season at the club.
In England, though, he found life much more complicated after a £5.2 million move. Whether it was a struggle to adapt to the new culture or whether he simply was not good enough for the league, he proved an enormous flop.
Indeed, he departed a year later for Atletico Madrid, having scored only four times in 25 Premier League matches.
His career never really recovered. He had one season in Spain before moving to Turkey, where he seemed to recapture his form with Fenerbahce before moving to France where he became a figure of fun at Paris Saint-Germain, a move that effectively ended his top-level career.
Andriy Shevchenko (from Milan, 2006)
Milan were naturally desperate to keep hold of Andriy Shevchenko before he moved to Chelsea and allegedly offered him a six-year contract extension to stay at the club.
However, the Ukrainian would eventually make the move to Stamford Bridge for a then British record of €43.9m.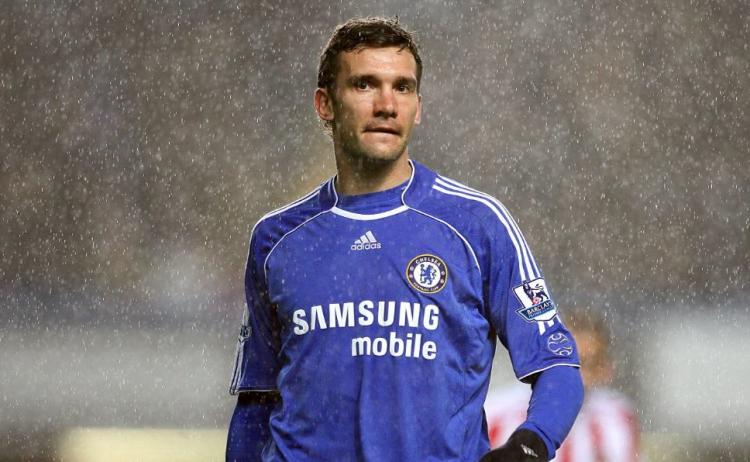 Shevchenko would finish his debut campaign with 14 goals in 51 games, largely failing to emerge from the shadow cast by Chelsea's main man up top, Didier Drogba.
Injury issues and a lack of form led to him being left out of key matches and ahead of the 2009/10 season he was left out Chelsea's Champions League squad which eventually led to a return to Dynamo Kyiv.
Fernando Torres (from Liverpool, 2011)
Fernando Torres was one of if not the best centre-forward in the world in 2011 which is why Chelsea spent a huge £50 million to sign him mid-season from Liverpool, hoping his acquisition would not only weaken a rival but strengthen themselves significantly.
His debut saw him take on former club Liverpool in a 1-0 home loss which would be a sign of disappointing things to come, as he would go on to score just one goal in his first 18 appearances for the Blues.
Torres would go on to play a major part in Chelsea's history as his famous Camp Nou goal against Barcelona helped his side to the Champions League final, which they would go on to win in 2012.
But, he never hit the heights of his Liverpool days and eventually left for Milan on loan and then permanently.
Mo Salah (from Basel, 2014)
It may seem odd to imagine it now, but when Mohamed Salah arrived at Stamford Bridge on 23 January 2014, the Egypitan striker was stepping into a world that considered him a relative nobody.
Signed from Swiss Super League side FC Basel for just £11 million, Salah joined a Chelsea side that had just spent £31m signing Eden Hazard from Lille the season before and Juan Mata from Valencia for a comparable sum the season before that.
As if that wasn't bad enough, Salah also arrived in the same season as fellow wingers Willian and Andre Schurrle, who both joined the club for considerably more money than the future Liverpool star.
As such, after joining the club in January 2014, Salah lasted just 13 months in London before a lack of game time led to a loan move to Fiorentina. In that time he managed just 19 appearances for the club and amidst a crowded roster of wingers, Salah departed for Italy having made no real impact at all.
Michy Batshuayi (from Marseille, 2016)
Chelsea were always rolling the dice a little when they signed Michy Batshuayi from Marseille in 2016 for £33m. Indeed, barely two years earlier, OM had purchased the promising striker from Standard Liege for around 15% of that price.
Batshuayi's time in France had been mixed. A return of 26 goals in 62 Ligue 1 matches was not exactly the type of spectacular form that justified such a price tag, particularly as Batshuayi persistently needed numerous chances to score.
In the end, it was a gamble that failed for the Blues. In 48 Premier League outings for them to date, he has managed only eight goals.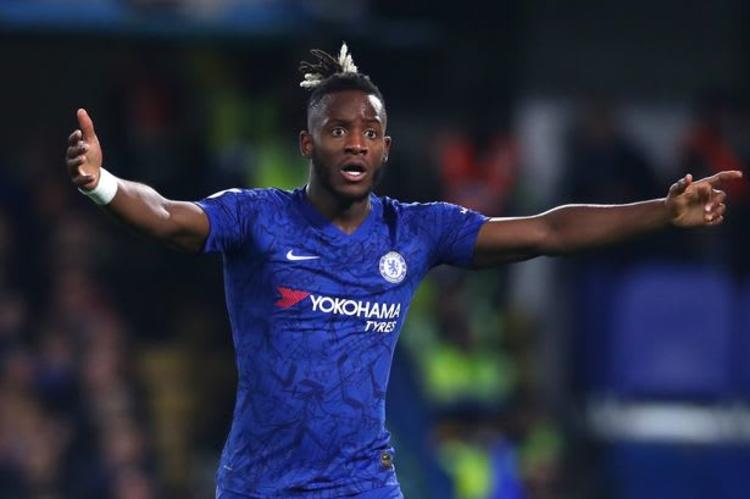 His best form in the intervening periods has come away from Stamford Bridge. He was prolific with Borussia Dortmund in a six-month loan in 2017/18 before flopping in a brief spell with Valencia.
He was shunted to Crystal Palace in January 2019, where again he hit the type of form that suggested he had turned the corner. The Eagles took a further punt on him for this season, but he has returned just one goal in all competitions.
Batshuayi represents a lot of money Chelsea are unlikely to see again. His contract is up in 2022.
Alvaro Morata (from Real Madrid, 2017)
Signed for no less than £60m, Alvaro Morata arrived at Chelsea as unquestionably the man tasked with leading the club's line as Didier Drogba has once done before him. Strong, quick and able to hold up the ball, the Spaniard had it all. And yet, like the rest of the names on this list, it just didn't seem to work out.
To be fair to Chelsea, they certainly gave Morata plenty of time to settle in. After joining the club in 2017, the target man featured in no less than 48 games for the club, but only managed 15 goals and eight assists.
While that isn't a terrible return, it was one that was undoubtedly overshadowed by the supreme talents of Hazard on the wing, who managed 17 goals and 13 assists. Coupled with competition from young striker Michy Batshuayi, suddenly Morata's decent return actually looked rather tame in comparison.
Unfortunately for Morata, his second season wasn't any better. After a poor first half of the league campaign that saw the Spaniard score just five goals in 16 games, Morata was mercilessly shipped off to Atletico Madrid on loan on an 18-month deal. And that, as brief as it may have been, was all Morata achieved at Chelsea.
Timo Werner? (from Leipzig, 2020)
So, will Timo Werner be the latest attacker to join the Chelsea graveyard?
After signing for €60m, there is no doubt that he has failed to live up to the lofty expectations. He scored just six goals in 29 Premier League starts and he even went 1000 minutes without finding the back of the net.
There have been stars in the past who struggled in their first year before becoming Premier League legends so we will not be writing Werner off yet.
But, the links with the likes of Haaland and Lewandowski won't inspire confidence in him.