PSG defeat showed just how much Bayern Munich missed Thiago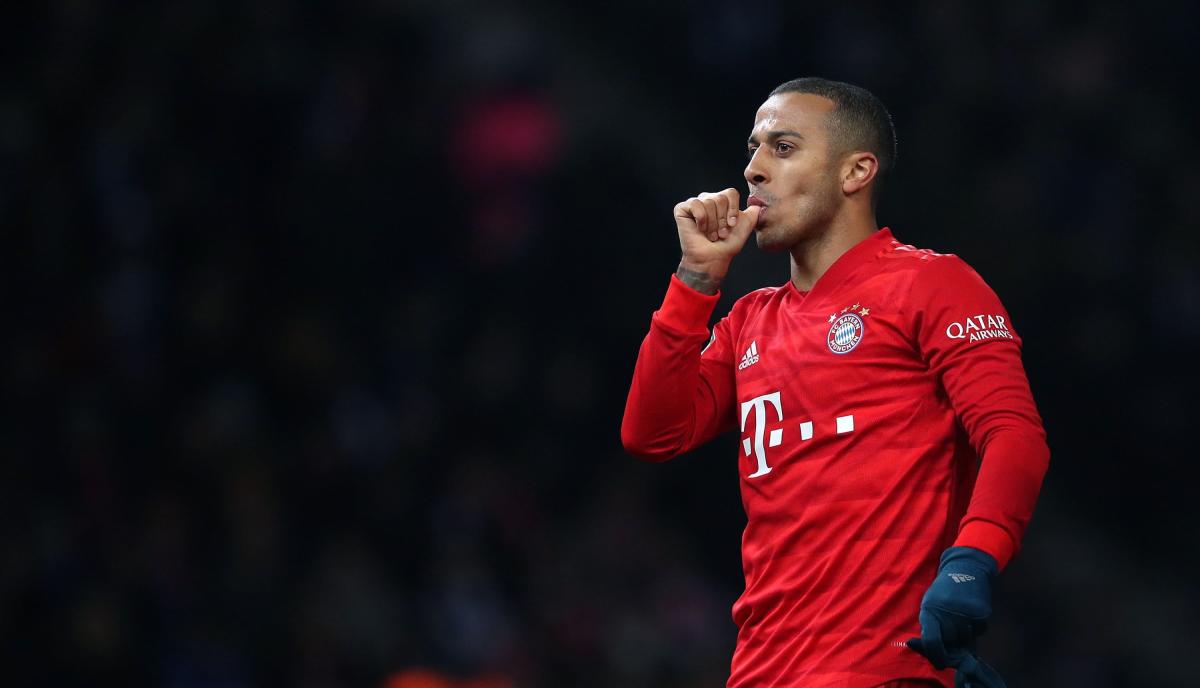 All sorts of things went wrong for Bayern Munich on Wednesday night, when they lost the first leg of their Champions League quarter-final clash with Paris Saint-Germain 3-2 at the Allianz Arena. 
The most notable was the side's inability to compensate for Robert Lewandowski's absence, who was out with an injury. Another important one was an uncharacteristically poor performance from Manuel Neuer in goal.
However, a less obvious but just as important factor in the game was the manner in which Hansi Flick turned to his bench to replace an injured Leon Goretzka in the first half and was, instead, forced to bring on another defender.
At that moment the Bayern head coach would have been thinking about only one thing: if only the Bavarian club had properly replaced Thiago Alcantara.
READ MORE: Why Sasa Kalajdzic is the perfect replacement for Erling Haaland
Why didn't Bayern sign a replacement to Thiago?
Even though Thiago's proposed move to Liverpool was a story and therefore a real reality for Bayern to deal with long before he actually left Munich, Bayern seemingly made very little effort to directly replace the former Barcelona star.
While the pandemic undoubtedly limited Bayern's ambitions in the transfer market, the vast majority of the club's transfer budget was spent on signing Leroy Sane from Manchester City. As such, the only central midfielder the club brought in last summer was Marc Roca from Espanyol for £8.1 million.
Although Roca may be a signing for the future, it still seems odd that Bayern never made more of an effort to bring in a senior midfielder to help pick up the slack, following Thiago's departure.
Instead, Bayern hoped to rely on three players – Goretzka, Joshua Kimmich and Corentin Tolisso – with the likes of Javi Martinez and Roca stepping in when things got really desperate.
However, in reality, an injury to Tolisso ruled him out for the duration of the season and inconsistent performances from both Roca and Martinez has meant that Flick has had to turn to Kimmich and Goretzka to paper over a number of cracks in this team.
That has worked for the most part this season but it was always inevitably going to mean this Bayern team crumbled like a deck of cards when either picked up a serious injury. Bayern do have other central midfielders but none that could step in for the pair, quite like Thiago did on a regular basis.
That's what happened on Wednesday night and could prove to be the main reason behind Bayern failing to defend this season's Champions League trophy.