Messi's father in Barcelona to extend Leo's contract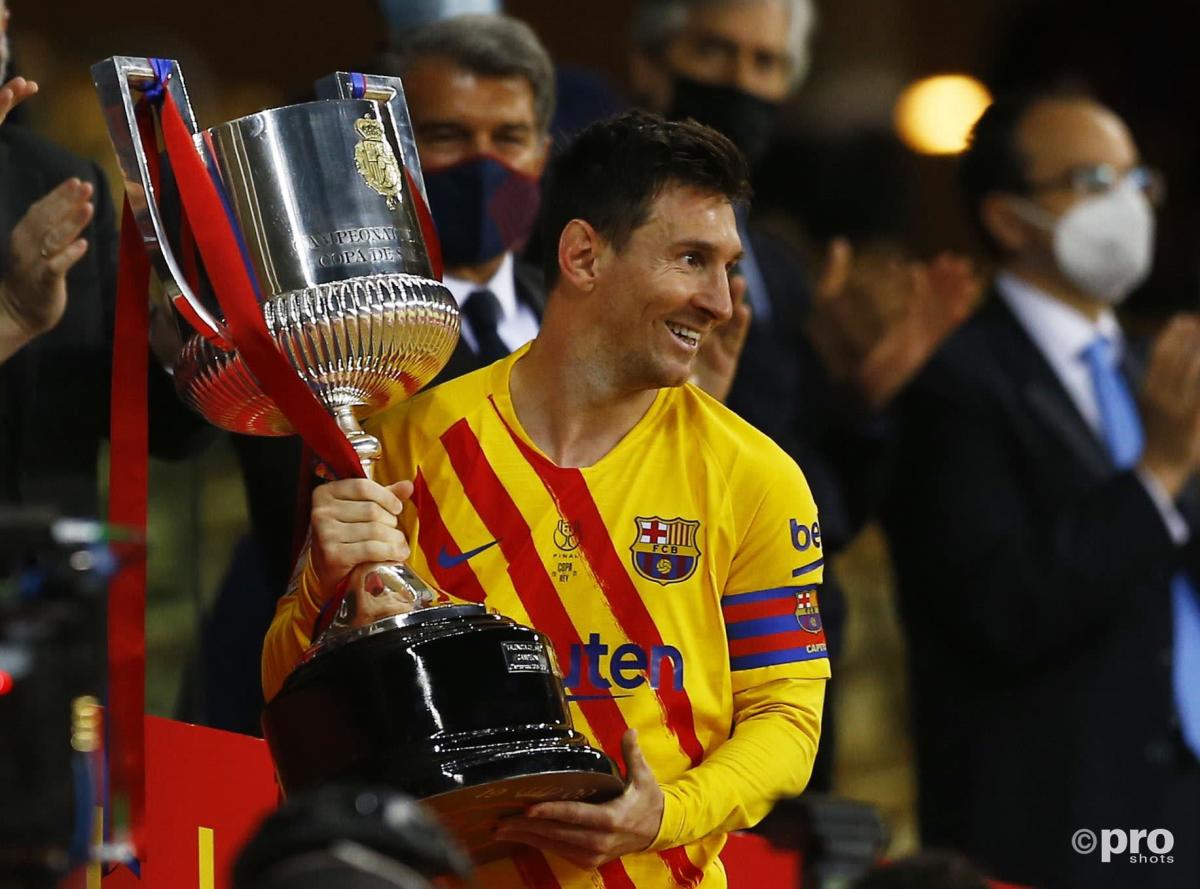 Jorge Messi has arrived in Barcelona to discuss a new contract for his son, as Leo hints that he could decide to stay after lifting the Copa del Rey.
The 33-year-old scored twice – including one of the greatest goals of his career – as Barca thumped Athletic Bilbao 4-0 on Saturday night.
READ MORE: How much does Lionel Messi earn and what is the football legend's net worth?
Messi's contract at Camp Nou expires at the end of the season and for much of the campaign it had seemed almost certain that he would leave the club on a free transfer.
Both PSG and Manchester City are interested in signing the Argentina ace.
However, Messi's mood has improved in recent weeks – particularly since the return of Joan Laporta as president.
According to numerous reports, Leo's father and agent Jorge Messi is in Barcelona now and will hold talks with the club over the next few days about a new contract.
Laporta is confident and convinced that Messi will sign a new deal, and significant progress on that deal could be made this week.
And Messi himself revealed on Saturday just how special it is to play for Barcelona, offering more hope for fans that he will pen a new deal.
"It's nice to lift a title. It's a very happy day for this group," Messi said after the match.
"It is very special to be the captain of this club. It is a very special cup for me to lift.
"We knew Athletic played this way, with a solid 4-4-2. We had patience with the ball and created spaces. We moved a lot in the first half and I think they fell in the second half.
"Not being able to celebrate it with our people, it's a shame. The situation is what we have to live in. The cups are always special and people enjoy them a lot.
"It was difficult for us in the first half of the year. We lost a lot of silly points.
"Then we became strong, very good, and we got into the title fight. Last week, unfortunately, we couldn't get a good result from the Clasico."
Barcelona are still in with a shout of winning La Liga as they are in striking distance of league leaders Atletico Madrid and Real Madrid with eight games remaining.