James Rodriguez had a 'done deal' with Atletico before Real Madrid pulled the plug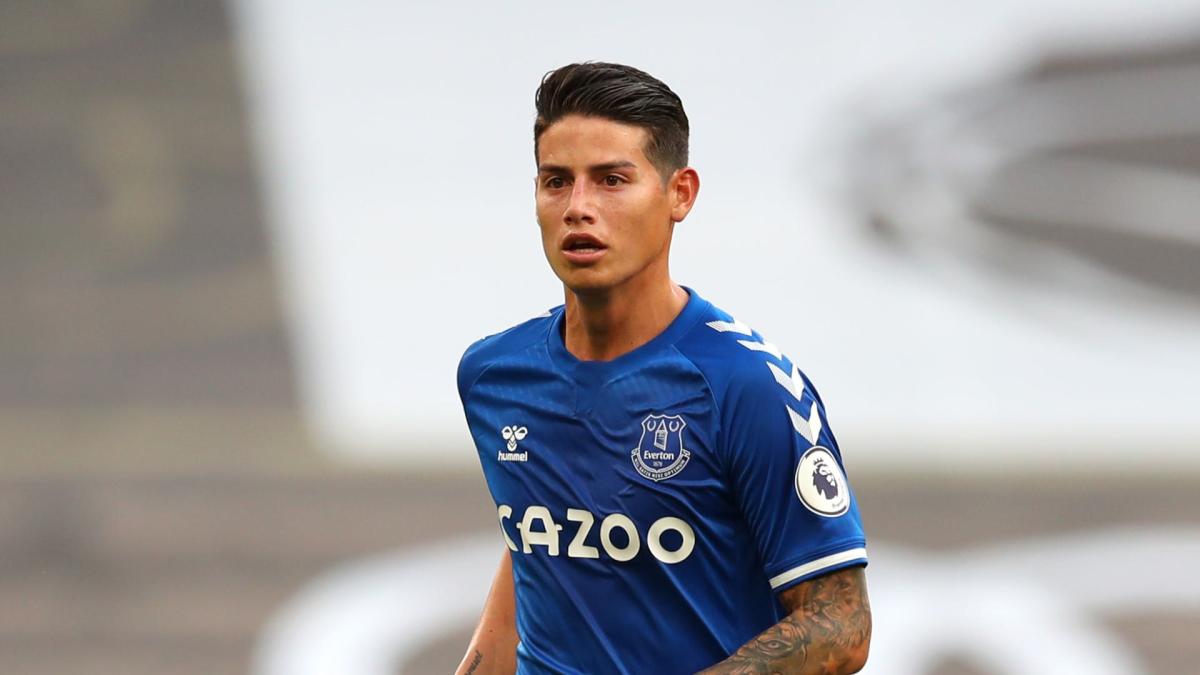 James Rodriguez has revealed that he agreed to join Atletico Madrid this summer and that the deal was effectively done before Real Madrid decided to pull the plug, not wanting him to go to a rival.
The Colombian has been out of favour at Real Madrid for a while now and recently spent two years on loan at Bayern Munich, who did not take up their option to sign him on a permanent basis.
READ MORE: James Rodriguez pours cold water on Everton exit rumours
He would return to the Santiago Bernabeu for the 2019/20 season but was only given nine starts in all competitions by head coach Zinedine Zidane.
When it became clear Rodriguez would would continue to receive small amounts of playing time, he and Madrid starting working on an exit.
That is when, Rodriguez says, he almost joined Atletico, before eventually signing for Everton
"Last year with Real Madrid I played very little in the Champions League. When I decided to leave Bayern Munich, I already had something with another club, something that was practically already done, but the club did not let me leave, " the Colombian told ESPN.
"Yes,  Atletico Madrid. That was almost done, but Real Madrid did not let me leave.
 I spoke to Diego Simeone once, and he told me that he was a super important player, that I could play with him, that he had seen that he worked well. I told him that he was ready.
"Everything happened and Real Madrid didn't let me leave, perhaps because it was Atletico Madrid, it's something you have to ask [Real Madrid chairman] Florentino Perez; so I don't know that."
Why did James Rodriguez join Everton?
It was seen as a bit of a coup when Everton managed to sign Rodriguez from Real Madrid, and there was one reason they pulled it off – Carlo Ancelotti.
"I'll say it with all sincerity that if Carlo weren't here, I wouldn't have come. I'll say it with all my heart, he was one of the reasons for which I came," Rodriguez revealed.
"I started to get to know the club, how they work, how they want to work, win things, play in Europe.
"The fact that Carlo is here was fundamental to come, where I am learning every day.
"In these remaining nine [league] matches, I want to perform well, I had some physical problems for a month, but I have overcome them and it's my goal to get a European spot, hopefully in Champions League."
Ancelotti and Rodriguez previously worked together at Real Madrid.