It is 'impossible' for Super League clubs to be banned from leagues, says Florentino Perez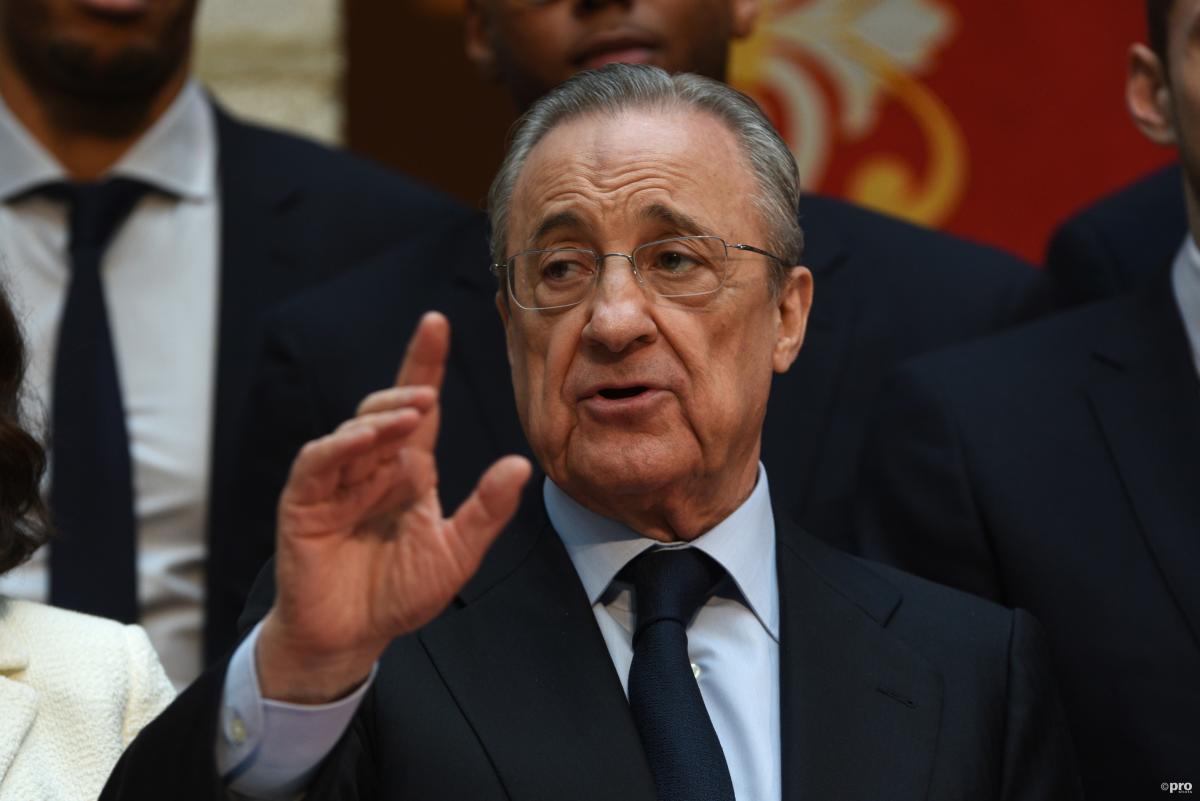 Real Madrid president Florentino Perez has insists it is "impossible" for clubs joining the European Super League to be banned from the Champions League and their domestic leagues, despite threats from national associations and UEFA.

The announcement that 12 clubs, including six from England, three from Spain and three from Italy, have agreed to join a privately-funded, self-governed tournament was met with universal condemnation in the football world.
READ MORE Super League chairman Florentino Perez wants to bin 90-minute matches

Although the plan is for them to play in their domestic leagues and only walk away from the Champions League, authorities have moved to threaten those clubs with expulsion from existing competitions.

Speaking to El Chiringuito, Perez has claimed their threats are empty and that clubs should not fear being unable to play in their domestic leagues now or in the future.

"Real Madrid, Manchester City and Chelsea will not be banned from the Champions League or domestic leagues. Impossible, I can assure you of that. 100 per cent, it won't happen, the law protects us. This is impossible," said Perez.


There has also been a suggestion that players could even be banned from playing internationally, including in the delayed European Championships this summer. Perez again attempted to allay fears.

"Every player can be calm because that's not going to happen. They won't be banned if they join the Super League."
Clubs kicking off war with UEFA
Perez then went on to attack UEFA president Aleksander Ceferin after he lambasted the proposals, Juventus chief Andrea Agnelli and Manchester United CEO Ed Woodward.

"President Ceferin insulted Andrea Agnelli today, it is not possible," Perez said. "It's crazy to discuss a president of a world club like Juventus.

"This is something unacceptable, UEFA must change, we don't want a president who insults other presidents.

"Why aren't UEFA and La Liga salaries public? Why haven't salaries been reduced like everyone else during the pandemic? We need more transparency. We know the salary of LeBron James but we don't know the salary of the UEFA president."