Haaland's former coach reveals four things that make the Dortmund striker special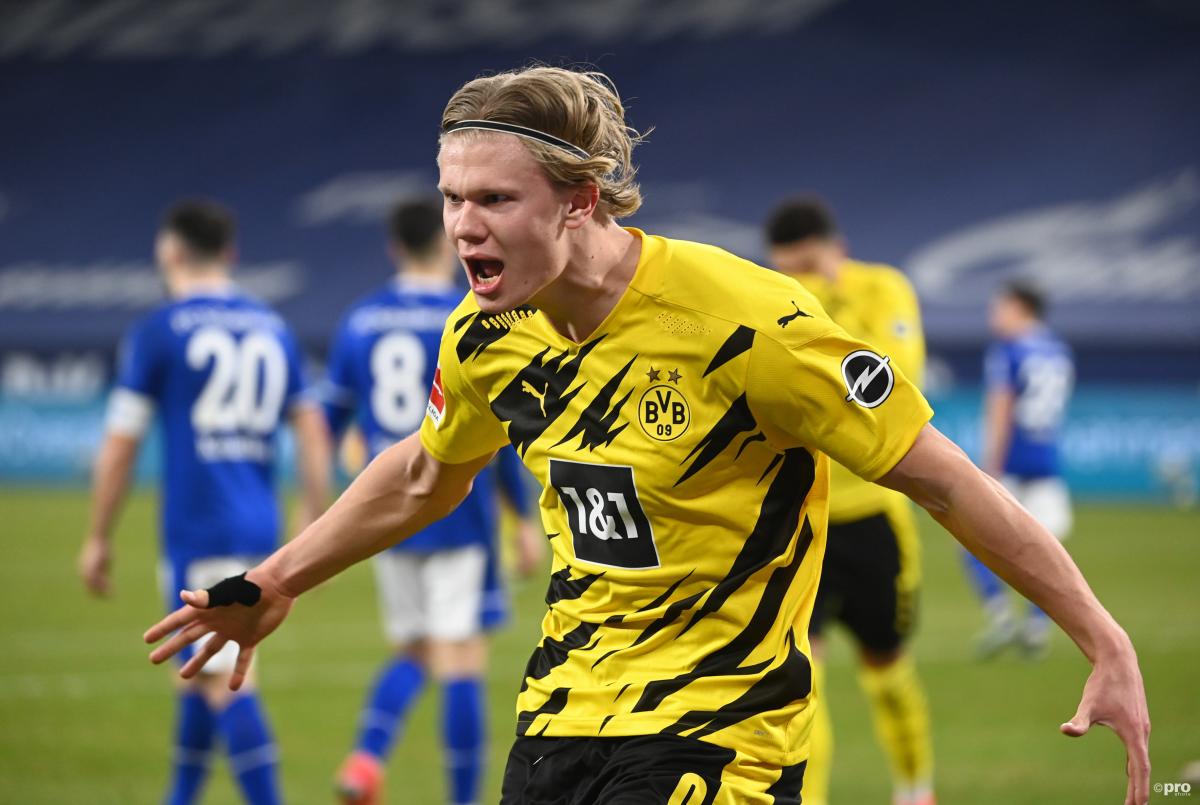 Erling Haaland's former coach has underlined four aspects of the Borussia Dortmund forward's play that make him a unique talent.
Haaland has caught the eye around Europe thanks to his prolific form with BVB – he has scored 33 goals and laid on eight more in 32 games this season – leading to virtually every top club following his progress closely.
READ MORE: From Chelsea to Barcelona: Ranking the 10 contenders to sign Haaland
Indeed, so strong have his performances been, the fact that he has gone five matches without finding the net has made the headlines.
Alf Ingve Berntsen, who was Haaland's coach at Bryne FK, believes that the 20-year-old forward retains many of the characteristics that made him stand out as a youngster.
"He still has the same playing style like when he was 11 or 12," he told BBC Radio 5 Live. "He's very smart in the box and moves very smart. He has a good technique when it comes to scoring goals and the technical, tactical and physical aspects are just at the highest level. He's also mentally very strong and the combination of these four make it special with Erling.
"It's always difficult to tell how it's going to be, it's not always going to be a constant increase in quality. He is at a very high level now but he is only 20 and most of his game can improve.
"If he enjoys his club now or potentially a new club, I think he will just increase his progress. He just needs to avoid injuries. But usually when you're 20, you get better."
'Haaland should sign for Liverpool!'
Meanwhile, if Berntsen had his choice, he has made it clear where he would send Haaland when he does finally leave Dortmund.
"If I had to decide, I'd go for Liverpool because that's my club – but I don't decide!" he said.
"I don't have a clue what they will do. Erling and his team have made very good choices. They've shown great knowledge in choosing the club that's best for him in the past."
Indeed, Haaland's career has progressed at a rapid pace, moving from Bryne to Molde to Red Bull Salzburg and then to Dortmund. His next step will be to one of the game's very best.