From Chelsea to Barcelona: Ranking the 10 contenders to sign Haaland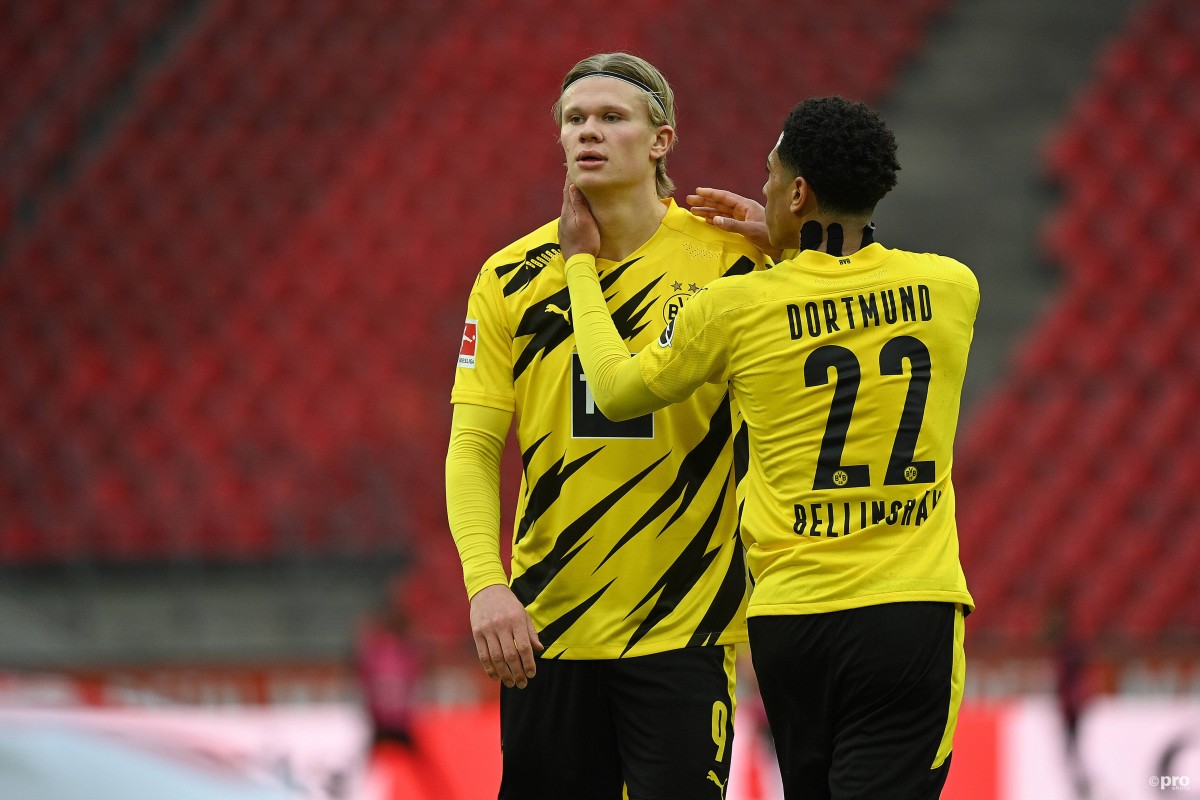 It promises to be a long summer of speculation regarding Borussia Dortmund star Erling Haaland, with the Bundesliga side facing intense competition to keep the Norway international striker.
The race for Haaland has stepped up over recent days. Agent Mino Raiola and father Alfie have both been spotted in Spain, where they are said to have held talks with Real Madrid and Barcelona. Meanwhile, reports suggest they are ready to sound out Premier League outfits Chelsea, Manchester City, Manchester United and Liverpool.
READ MORE: Who is Mino Raiola? The super-agent behind Haaland and Pogba
There is, however, no guarantees that Haaland will go anywhere over the coming months as he is tied to the club until 2024, albeit with a release clause that will kick in next summer.
It is, of course, Dortmund's intention to retain the 20-year-old Haaland for at least one further year. This target will be made more complicated, however, should they miss out on the Champions League.
Presently fifth in the Bundesliga, there is no guarantee that Haaland would wish to remain for 12 months playing out of the world's biggest club competition.
Meanwhile, Haaland's agent, Mino Raiola, is noted for his ability to build hype around players, and did that in February when he indicated that "10 teams in the world can afford him, and four of these are in the Premier League".
Supposing this is true, who are these teams and what are their prospects of signing the young hitman?
Here is FootballTransfers.com's latest ranking, updated from February.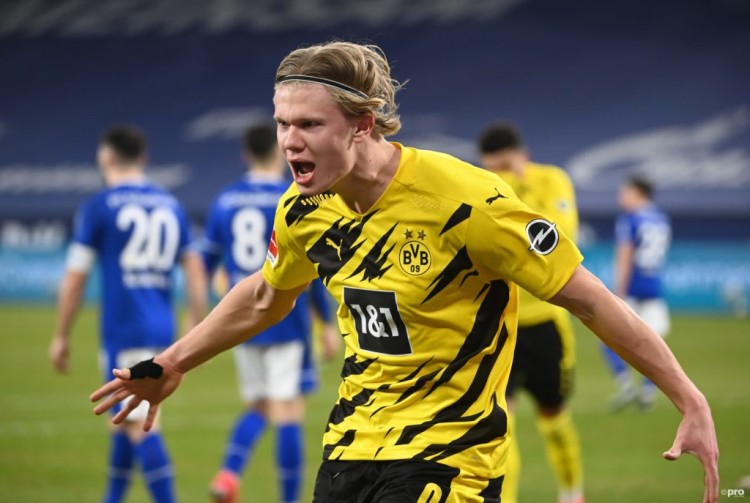 Who will Erling Haaland sign for?
10. ??? (down 1 from February)
While nine of the teams that Raiola implied could sign Haaland are clear, the 10th is not. Perhaps it could be a side from Serie A, but neither Inter nor Juventus have the means this summer, leaving Milan. The Rossoneri are the Italian giants with the fewest budgetary problems, but they are still a long shot to sign him.
9. Atletico Madrid (down 1)
If Haaland was to move to Madrid, it will not be to wear the red and white stripes. Diego Simeone has achieved miracles with Los Colchoneros, but signing Haaland would arguably the greatest of those.
8. Paris Saint-Germain (down 2)
PSG may be a club with a big-spending reputation, but the indications are that they are going to try to cut back on big transfer fees in the immediate future.
Of course, they may lose Kylian Mbappe to Real Madrid, which may hasten their need for attacking reinforcements, but Lionel Messi is their target. Should they also miss out on the Argentine, as looks increasingly possible, Haaland comes more into the picture.
But given they have admitted that signing Moise Kean on a permanent deal is "very complicated", can they afford Haaland? Probably not.
Besides, why would he want to sign with a club that openly mocked him after they knocked Dortmund out of the Champions League last season?
7. Bayern Munich (no change)
Not a club to get embroiled in a bidding war, which Haaland will inevitably spark if he is available in the summer. Additionally, with Robert Lewandowski still scoring at a prodigious rate, why replace him now?
If Haaland does not move this summer, they will be a far bigger factor in a year, when his release clause negates the need for a potentially pricey auction.
5. Liverpool (down 3)
Liverpool are arguably the best fit for Haaland due to their powerful game in transition, which offers certain parallels to Dortmund, albeit at a higher standard.
Jurgen Klopp's side won the Premier League title in 2019/20 but have not been the same team this time around. Although they have been beset by defensive injuries, they have also been less effective in attack, with Roberto Firmino in the No.9 role pinpointed as the weak link.
Not typically a club to make a mega-money move, they may nevertheless see value in investing in Haaland and have been boosted by fresh investment.
If they miss out on the Champions League next season – as seems at least a 50-50 chance given they are seventh and five points off the pace – they have no chance this summer.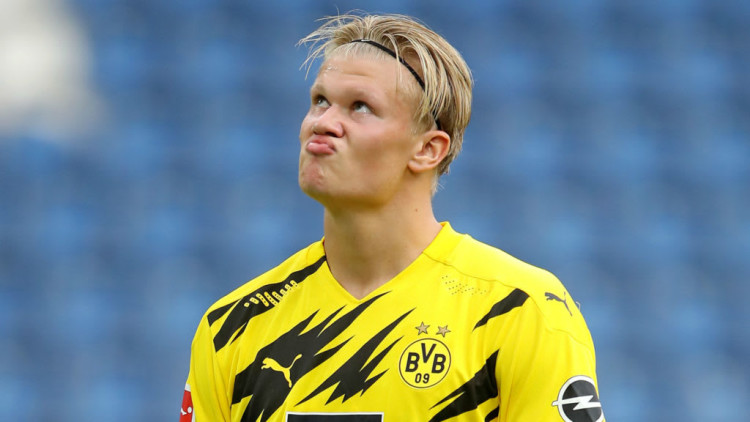 5. Barcelona (up 5)
The publication of Barcelona's finances earlier this year made for grim reading. It would take an incredible feat of accounting acrobatics for Haaland to be at Camp Nou come the end of the summer transfer window.
New president Joan Laporta may, however, be eager to do this. He has talked a big game until now, but would he risk putting the club into even more financial jeopardy for the sake of his ego? Possibly…
4. Real Madrid (no change)
Uncharacteristically quiet in the transfer window last summer, Real Madrid have PSG's Kylian Mbappe in their sights. Should the World Cup winner elect to sign a new deal with the Ligue 1 giants, though, they could easily turn their attentions towards Haaland.
Karim Benzema has not committed his long-term future to the club and is probably getting to the age Madrid should be looking to upgrading him in any case. The Norwegian would be a fine replacement for one of the club's great servants over the last decade.
Haaland is currently outperforming Mbappe and may even be available cheaper. That could be enough to sway Madrid into changing their mind.
3. Manchester United (up 2)
Manchester United are one of the few clubs in the world with both the means and need to sign Haaland.
With Edinson Cavani increasingly unsettled at the club and apparently eager to move back to Boca Juniors, the goalposts have shifted in their regard. Their need for a No.9 is growing, especially as Anthony Martial is misfiring.
Furthermore, with the promise Amad Diallo is showing on the right wing, Man Utd's needs have shifted away from there to elsewhere in the forward line.
Alfie, Haaland's father, played for United's bitter rivals Leeds and Man City, and is remembered for the brutal foul from Roy Keane he was on the end of in a match at Old Trafford. Indeed, he once said: "I really dislike Manchester United and I can't stand their players."
Will that effect the judgement of his son?
2. Manchester City (no change)
Manchester City's exploits in the transfer market have made headlines for years, and while they were relatively quiet last summer, they will lose Sergio Aguero in the summer.
Although Pep Guardiola can still count on Gabriel Jesus, Haaland would represent a more attractive option than the Brazilian, but questions would have to be asked as how he could fit into City's style.
Guardiola, however, has a difficult relationship with Raiola, however.
1. Chelsea (no change)
Owner Roman Abramovich showed last summer that the days of (relative) financial prudence at Chelsea are over. During 2020, they spent more money than any other club in the world, and while that was off the back of a transfer ban, the attraction of Haaland is obvious.
Chelsea lack a top-class centre forward, and there is no better young No.9 in the world than the Dortmund hitman.
Abramovich has previously said he would never work with Raiola again after Romelu Lukaku signed with Manchester United – but it is expected will make an exception to his personal rule for Haaland.