Barca make big claims but Madrid remain in front: Ranking the contenders to sign Haaland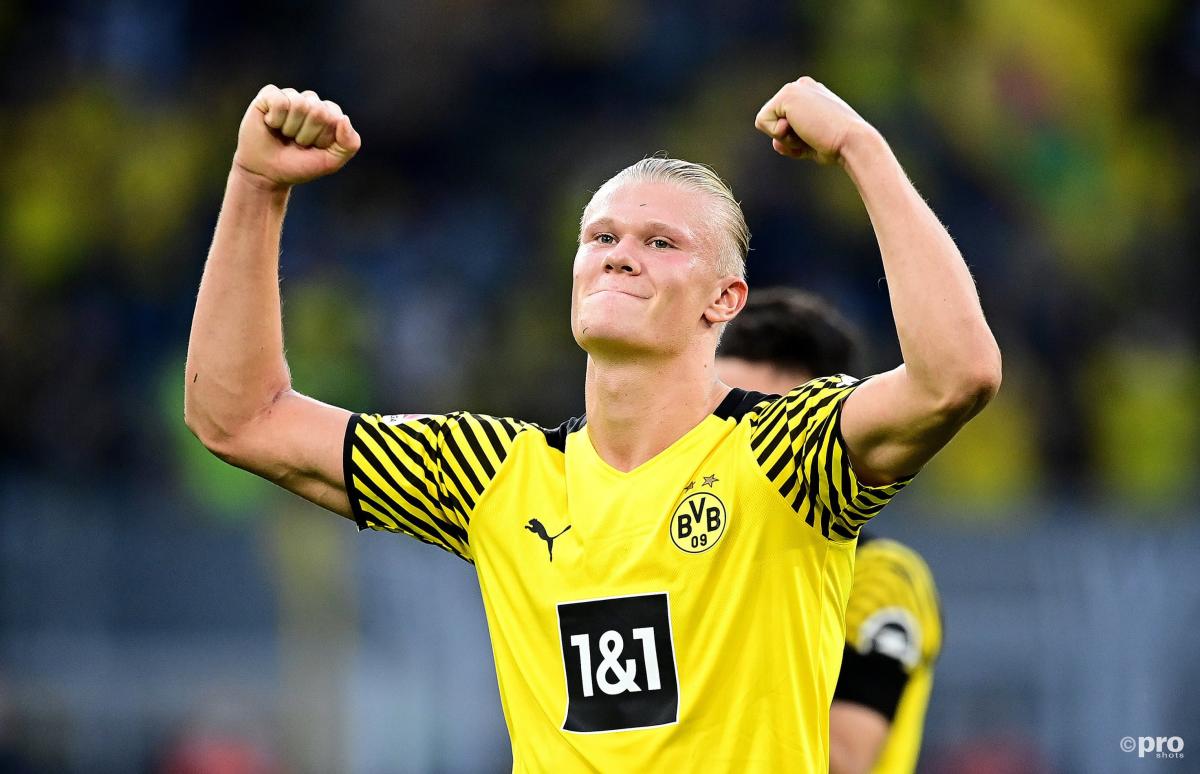 The January transfer window is upon us but rather than fret over who will go where this month, the rumour mill remains focused on Erling Haaland's future and where he will end up next season.
The Borussia Dortmund striker has been in remarkable form this season, with 19 goals and five assists in 16 games and as such it seems as though every club in Europe is desperate to sign him in the summer.
According to Marca, the Bundesliga giants will push Haaland to make a decision this month as to whether he'll drop his reported minimum-fee release clause and stay next season or move on when this current campaign draws to an end.
So which clubs are currently leading the rest of the pack and look most likely to sign the striker next year?
10. Barcelona
Barcelona will always be linked with a player like Haaland due to their reputation and status as one of Europe's biggest clubs. However, the club's financial situation may rule them out of a bid for this talented striker.
The Spanish giants had to ask key players to take pay cuts in the summer, while new signings Dani Alves and Ferran Torres still haven't been properly registered due to the club's need to abide by La Liga financial fair play rules.
Club president Joan Laporta may like to wink at the cameras and suggest that Barca are in the running for Haaland, but the truth of the matter would suggest the club have no chance of signing him.
9. Atletico Madrid
Diego Simeone's side would love a striker like Haaland, but their prospects of signing such a talent are slim. They are mired in debt, and while their situation is not as chronic as some of the other clubs mentioned – they did re-signed Antoine Griezmann, after all – there is scant hope for a move.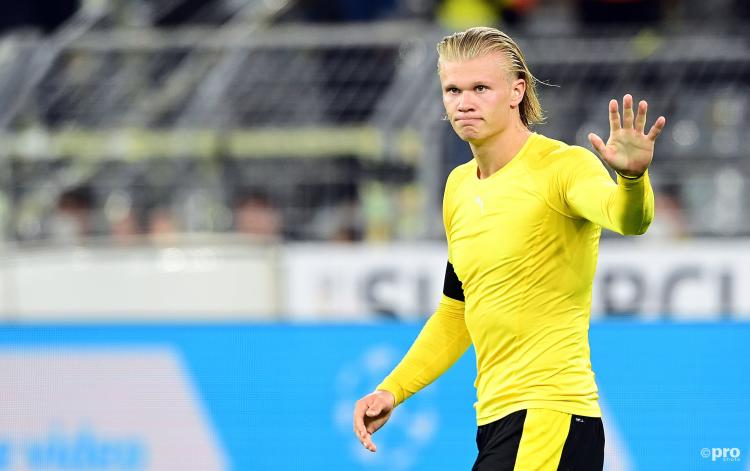 8. Bayern Munich
Bayern Munich might have been a probable destination of Haaland had it not been for his gross wage demands. As Raiola has pointed out recently, the Bavarian giants simply don't indulge the kind of wage demands his clients would be making and that will keep them from being a serious option.
7. Juventus
Juventus' financial situation has improved a little of late. Firstly, they have raised additional capital to boost their economic state, while offloading Cristiano Ronaldo to Manchester United will save them a vast amount of money in wages. They have the need for a centre forward, but do they have sufficient muscle to attract a player of Haaland's calibre?
6. Man Utd
In many ways, Manchester United would be the perfect destination for Haaland if he opts to move clubs in the summer.
The Old Trafford side could afford the transfer fee and wages and are now under the management of Haaland's former head coach Ralf Rangnicl.
However, Raiola remains in a sparring match with the club over his other star client - Paul Pogba - and doesn't seem to miss any opportunity to have a dig at Man Utd in his regular interviews.
On paper, Man Utd and Haaland may work - even if Cristiano Ronaldo is still kicking about the club - but it seems unlikely to happen.
5. Liverpool
Reports from the Daily Mail suggest that Liverpool are ready to scrap for Haaland. Certainly, there could be a reason behind them making a major push for the Norway international star.
With Mohamed Salah's contract status in limbo, it would be little surprise to see Liverpool regenerate their attack next summer. Haaland is a distant possibility, though. While they may be prepared to spend the necessary money to sign him, they would have to absolutely shatter their wage structure to accommodate him.
Club legend Steve McManaman said the Reds will not be happy with "all the other variables" that come with signing such a player, such as agents fees. Given their recent transfer history, it's hard to disagree.
4. Chelsea
Chelsea appear to have thrown their lot in with Romelu Lukaku rather than waiting on Haaland. The pair would likely be too incompatible in the same team, too.
However, if Lukaku can't pick up his form in the second half of the season - after a rather embrassing apology for an ill-advised interview - the London club may cut their losses with him sooner than expected and Roman Abramovich may sanction another summer blockbuster signing if necessary. Especially if it stops an English rival from signing Haaland.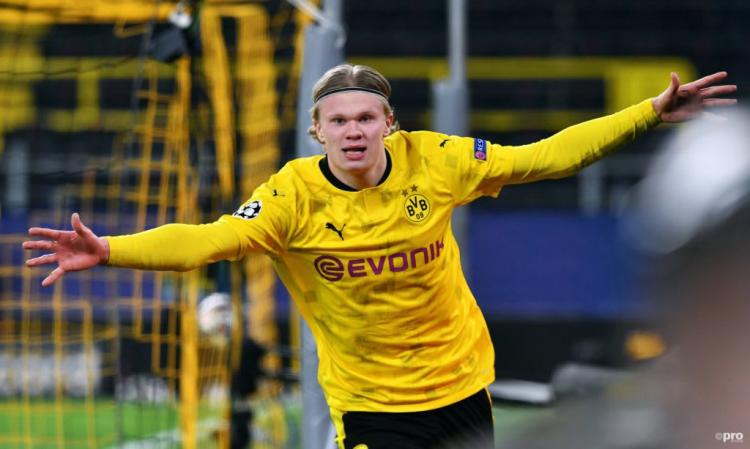 3. PSG
If PSG lose Kylian Mbappe to Real Madrid, which seems likely to be the case, then they will have a void for a superstar striker next summer.
Haaland's profile would be ideal for Neymar and Lionel Messi to feed. PSG certainly have the financial clout to complete such a move and have a strong relationship with Mino Raiola, but will Ligue 1's lack of competitiveness compared to the Premier League be an issue?
Perhaps, with El Nacional reporting that the club have quickly turned their attentino to Fiorentina star Dusan Vlahovic instead. A move that was perhaps fuelled by Haaland's lack of interest in a move to Ligue 1.
2. Real Madrid
Real Madrid have shown in their pursuit of Kylian Mbappe that they are still a team that can pack a punch in the transfer market.
Despite rumours of the club's finances being in turmoil, Madrid have saved a huge amount of money by cost-cutting in the transfer window and as such may have the wage budget to sign both Mbappe and Haaland next season.
However, money may still be an issue, with Spanish sports journalist Josep Pedrerol recently stating that: "Real Madrid assumes that Haaland will play in England next year and they have it ruled out." It remains to be seen whether Madrid will be able to muster the money and energy required to lure Haaland to Spain.
Regardless, Haaland owns a number of properties in Spain and a move to the capital club does seem to entice him more than moves to less hospitable parts of Europe.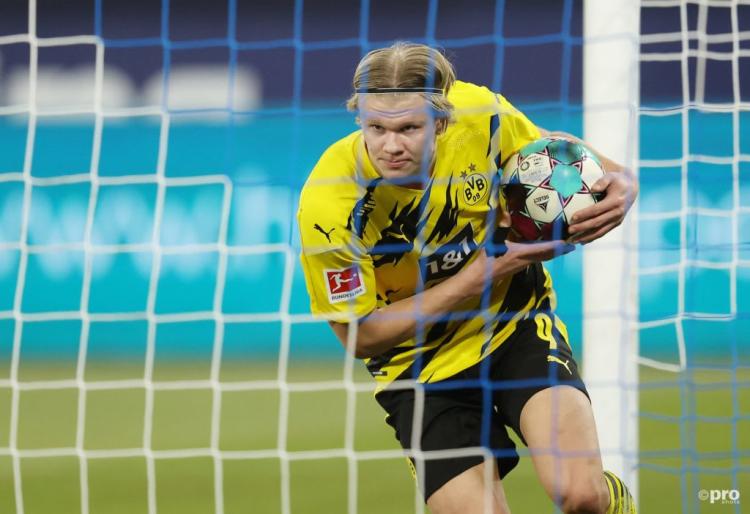 1. Man City
Manchester City are a side with all the ingredients to attract Haaland. They have tremendous spending power, a well-established manager and play in the Premier League. And of course a need for a centre forward. Perhaps missing out on Harry Kane and Ronaldo will not be so bad after all.
What's even more encouraging for the English champions is that a report from the Times suggests Haaland's agent is planning on meeting with the club in January to discuss contract offers.
At this moment in time, Man City are perhaps the only club in Europe with the financial means, sporting excellence and enticing league to tick all of Haaland's boxes.