Forget Haaland – Real Madrid must address injury farce before entering transfer market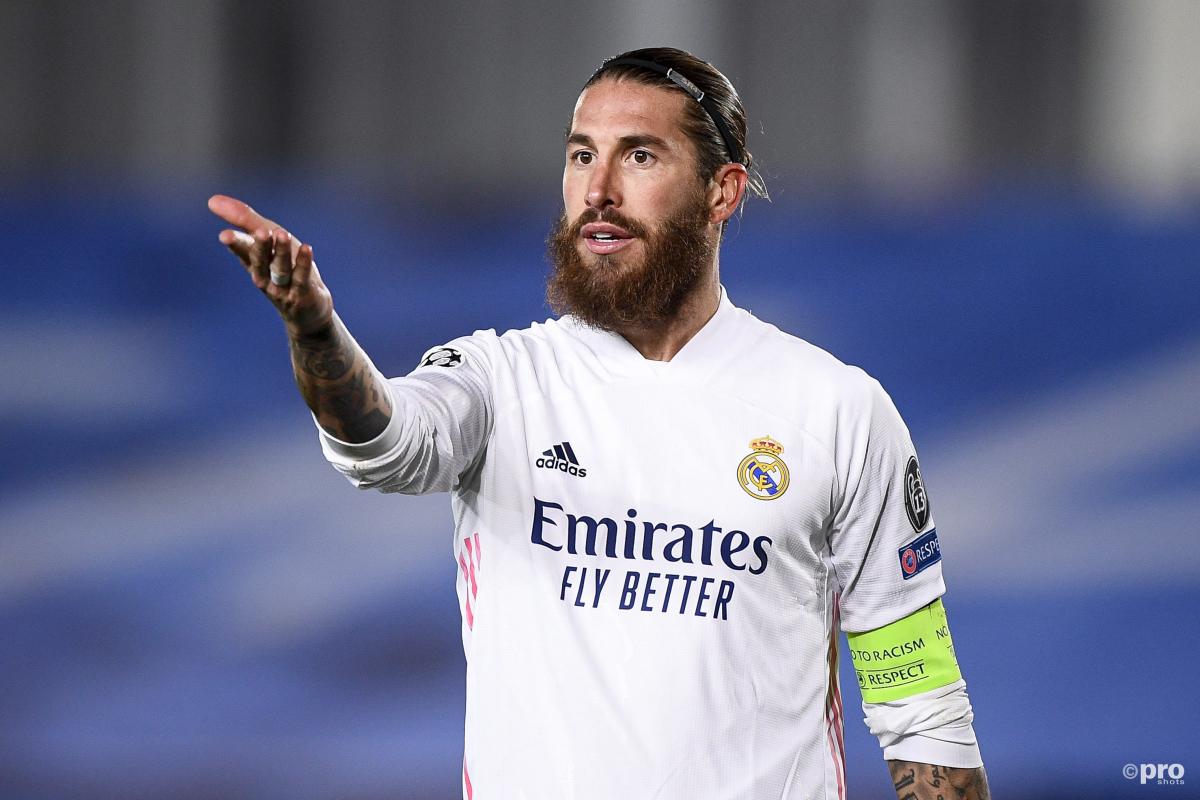 Real Madrid face Liverpool in the Champions League on Tuesday without their central defender and captain Sergio Ramos.
The influential figure picked up a knock after coming on for the final stages of Spain's recent World Cup qualifying win over Kosovo. He is chasing down his national cap record. It would be a scandal if it were not so ridiculous.
The problem may have arisen on international duty but in truth it is Real Madrid's cross to bear. Los Blancos' horrendous treatment room record has extended far beyond 'bad luck' – if indeed there is such a thing – and into an area that needs serious internal investigation.
READ MORE: Zidane addresses Isco Real Madrid exit rumours
All teams have been pushed to the limit by the restructured calendar and the intensity of the schedule. They've all had to adapt and assess new methods and innovative technologies to protect their players. But whatever is happening inside Madrid, they are doing it wrong.
44 injuries, and counting
Marca recently reported a total of 41 injuries and there have been further problems for Ramos, Eden Hazard and Dani Carvajal since. Impact injuries can largely be avoided but 80% of this total have been muscle related. This is double that of Atletico Madrid and 12 more than Barcelona. And no, contrary to some reports, muscle problems aren't 'part of the game' and it's naive to think so – there's a clear load problem that isn't being addressed.
"I don't understand. There are a lot of injuries, I'm worried. When I lose a player, as a coach it bothers me. It's a relapse."Zinedine Zidane
Zinedine Zidane said last month: "I don't understand. There are a lot of injuries, I'm worried. When I lose a player, as a coach it bothers me. It's a relapse."
But Zidane himself is an antagonist here. He has a core group that he trusts and would play every week if he could. Granted, the club brought no-one in last summer – a novelty in itself – but Zidane sanctioned the sale of a number of fringe players, while others are either jettisoned (Martin Odegaard) or barely used at all (Isco).
Therefore Zidane has a core group, potentially being rushed back before they are ready. Ramos, Carvajal and Hazard have each had four different spells out. And surely this must be the main priority within the club, ahead of a transfer window where most Madridistas will expect movement, potentially a Galactico, with Kylian Mbappe and Erling Haaland perennially linked.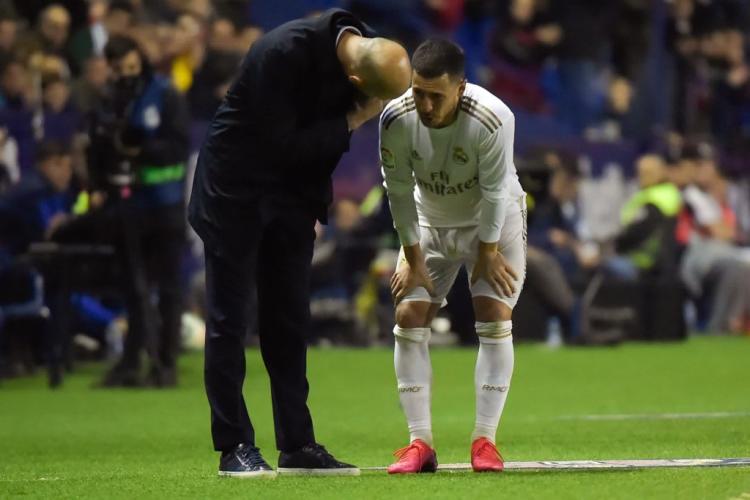 But, as shown with Hazard, what's the point in spending money if there's no guarantee the players can play?
Over 150 matchdays have been lost this season. This is a gigantic problem still largely being undersold and given the fine margins at this stage of the season, with Madrid still competing in La Liga and the Champions League, the ability (or lack of) to keep their athletes fit could be their undoing.
So they can chase down Haaland and Mbappe all they like, but this kind of behaviour in football is increasingly a false economy. Sorting out the fitness of their first team should be the main priority in the Spanish capital this summer.