Dortmund chief Watzke tired of speculation: 'I know where Haaland will play in September'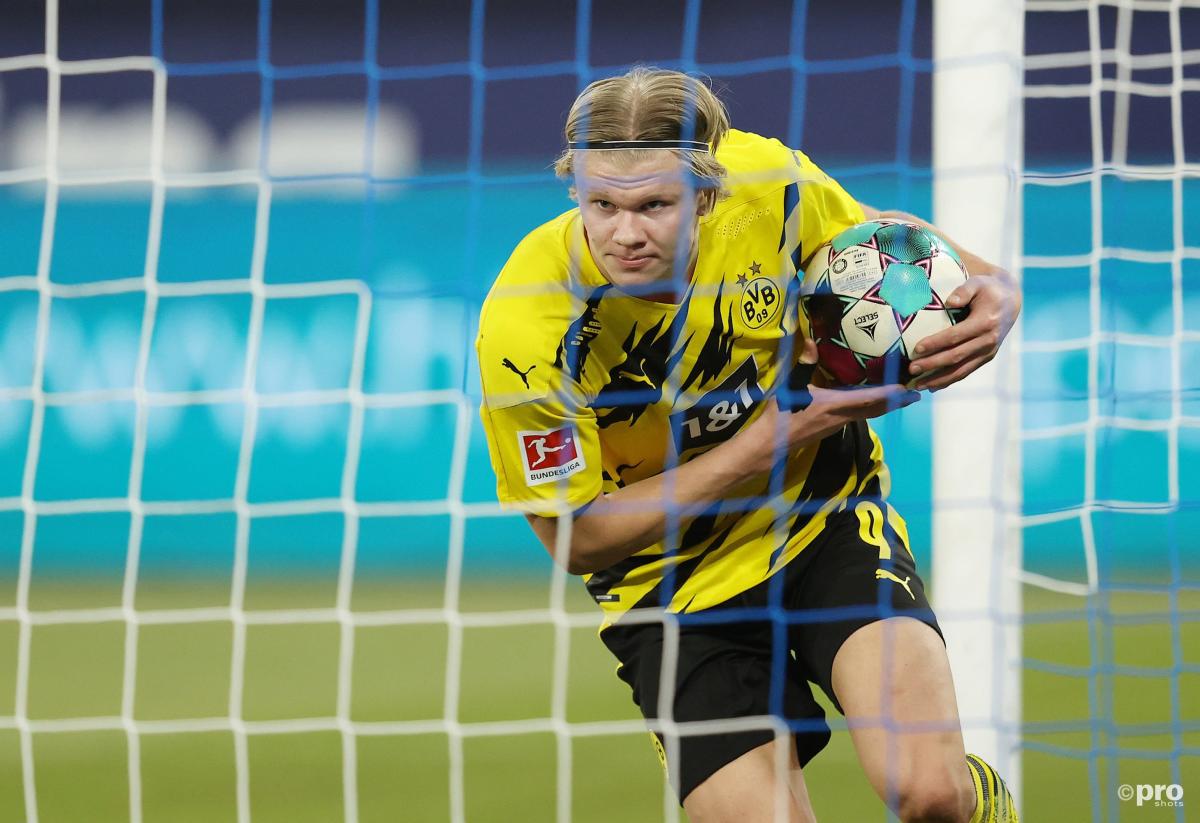 Borussia Dortmund chief Hans-Joachim Watzke admits it is tiring having to constantly see speculation surrounding the club's players.
Having spent the majority of last summer knocking back Manchester United in their pursuit of Jadon Sancho, Dortmund are prepared for another transfer saga at the conclusion of this campaign, possibly two, with Sancho again and team-mate Erling Haaland attracting glances from across Europe.
READ MORE: Dortmund insist they don't need to sell anyone amid continued Haaland and Sancho speculation
Haaland in particular has emerged as one of the most sought-after players in the game due to his exploits for Dortmund over the last 18 months.
In the 2020/21 campaign alone he has scored 33 goals and recorded nine assists in 34 starts in all competitions, and recently became the fastest player to reach 20 goals scored in the Champions League, surpassing the record previously held by Kylian Mbappe.
Several European giants have been credited with an interest in the Norwegian, including Manchester United, Manchester City, Chelsea, Real Madrid and Barcelona.
Watzke says it can become tiresome to see Dortmund players constantly linked with a move away.
"I do get tired of it," he told BBC Sport.
"Last summer, everybody in England, everybody in Europe, every journalist told the public 'Jadon Sancho will play for Manchester United or wherever'. But he is still playing for Borussia Dortmund. Now everybody writes 'Erling Haaland will next season play for Real Madrid or for Barcelona, or for this or this'.
Who could sign Haaland?
A couple of weeks ago the transfer rumour mill went into overdrive when Haaland's agent Mino Raiola and his father were spotted in Barcelona on their way to talks with the Blaugrana with regards to the big Norwegian.
Many suspected this meant Barca had leapt to the front of the queue to sign the player, but it is believed that Raiola will be having meeting with all over his client's suitors over the next few weeks.
Man City remain extremely interested, and will be looking for a world-class number nine to come in to replace the departing Sergio Aguero.
Real Madrid, too, are eager to sign the former RB Salzburg striker, having been blown away by his progress over the last 12 months.
One team who have apparently ruled themselves out of the race are Bayern, who already have Robert Lewandowski up top.
Watzke, though, has cryptically said he believes he knows where Haaland will be playing his football come the start of next season.
"The only way is to look after 1 September at where he is playing. I think I know where he will be playing but that is all I have to say," the Dortmund chief added.