Dortmund insist they don't need to sell anyone amid continued Haaland and Sancho speculation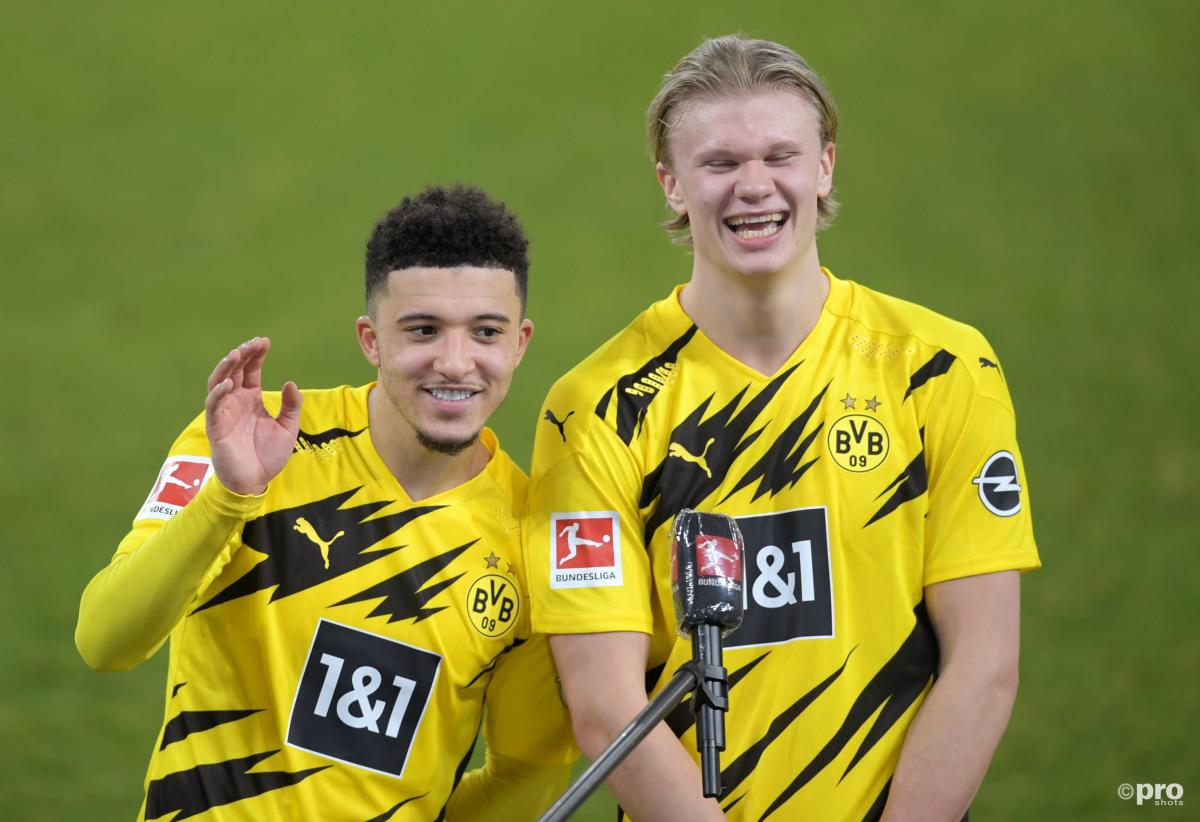 Borussia Dortmund chief executive Hans-Joachim Watzke insists the club are in a healthy enough position financially that they do not need to sell any players this summer.
The coronavirus pandemic has hit most clubs around Europe hard, with many undertaking a more frugal approach to transfers as well as implementing cost-cutting procedures like wage reductions for players.
READ MORE: Man Utd legend reveals Man City 'worry' in Haaland chase
In the summer of 2020 in the middle of the pandemic, Manchester United relentlessly pursued winger Jadon Sancho and reportedly sent numerous offers to Dortmund to try and land the former Manchester City youngster.
The German giants remained strong on their stance, though, and demanding their full asking price of €100 million was met.
In the end, Dortmund kept their man as Sancho stayed.
However, they will be preparing themselves for another transfer saga, possibly two, in the summer of 2021 as both Sancho and team-mate Erling Haaland remain two of the hottest properties in Europe.
Man Utd retain a keen interest in both, while superstar striker Haaland is wanted by most elite clubs in Europe including Man City, Chelsea, Liverpool, Barcelona, Real Madrid and Bayern Munich.
Dortmund have allegedly set an asking price of €180m for the Norwegian, and if Watzke's words are anything to go by, Haaland won't be leaving for less.
'We do not have to sell a player'
"When Covid-19 struck, we had no debt. Not one euro. Because of that, it is a comfortable situation. We do not have to sell a player. That is important, Watzke told BBC Sport.
"The rich clubs in the world, they must know when they want a player from Borussia Dortmund there are two possibilities.
"The first is that I tell them they have no chance.
"Other times, I will tell them 'this is the price'. Then they must know this is the price. It is not another price.
"We are very clear. We are very honest."
Dortmund were knocked out of the Champions League at the quarter-final stage on Wednesday after a 4-2 aggregate defeat against Man City.