Donnarumma slammed for running down Milan contract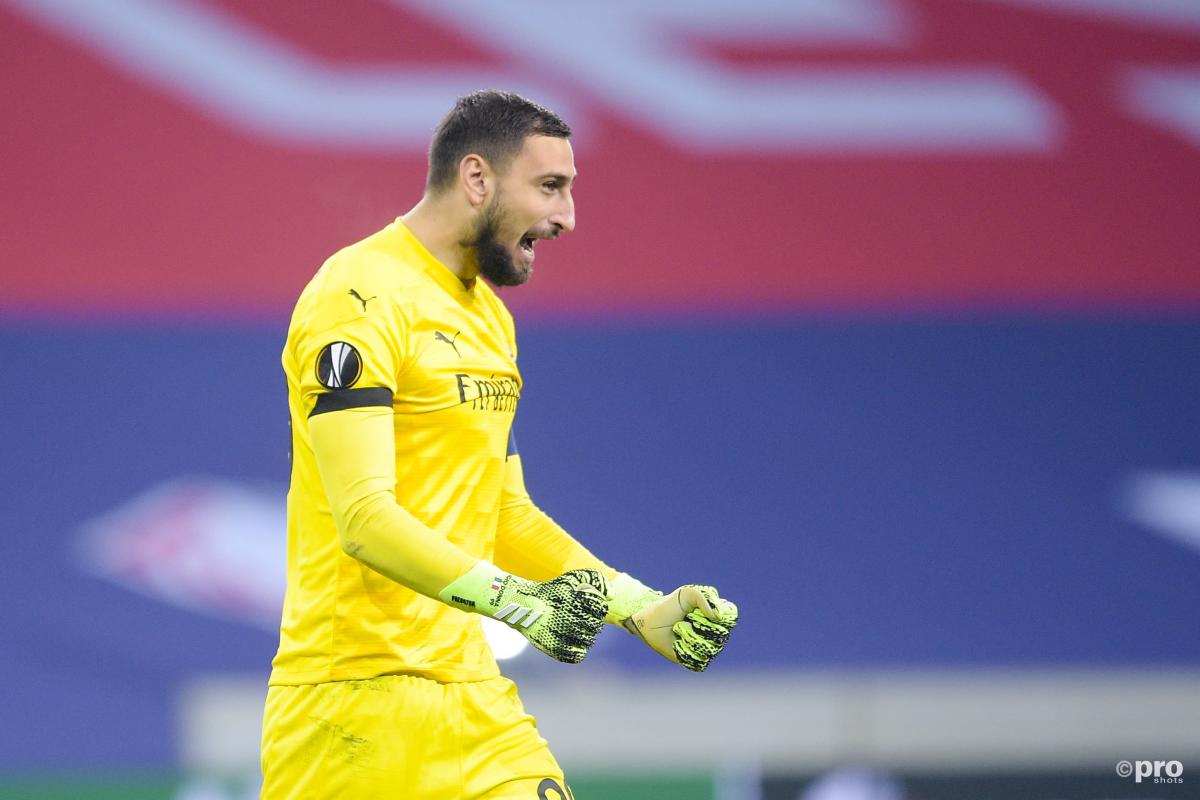 Gianluigi Donnarumma has been criticised for his conduct in contract negotiations for Milan, with club legend Alessandro Costacurta questioning why the goalkeeper kisses the Rossoneri badge if he refuses to pen a new deal.
The Italy goalkeeper's current contract runs out this June, and has reportedly turned down two offers of an extended contract with Milan, with agent Mino Raiola playing hardball in negotiations.
READ MORE: PSG prefer Navas to Donnarumma – how do they compare?
Donnarumma remains a Milan fan, but with talks stalling it is looking increasingly likely that he will leave on a free transfer this summer.
Costacurta admits he can't understand why Donnarumma refuses to sign a new contract with the club he claim he loves.
"I can't enter his head because we are different. We used to have agents too, good agents. We decided to stay at Milan without overthinking about it," the former defender told Sky Italia.
"We probably earned less than what we could, but we stayed at Milan.
"I don't think Milan can raise their offer, as [Paolo] Maldini said they have a budget to respect. So, if they find an agreement, they'll continue together, otherwise no.
"Sincerely, the situation is very clear. I don't like what Raiola is doing, but who is responsible for this situation?
"He kisses the shirt, but then it takes so long to sign a contract extension. Why does he kiss the shirt? It's annoying.
"I may be old-fashioned, but why does he kiss the shirt? Maybe he will also kiss the shirt of his next club. Perhaps I am not intelligent enough, I'd like to see fewer kisses and more concrete actions."
Who could sign Donnarumma?
The two main clubs credited with an interest in Donnarumma are Chelsea and Paris Saint-Germain.
However, when asked about the Italian recently, PSG director Leonardo said that the club would not discuss any potential deal as they were happy with the performances of current stopper Keylor Navas.
Due to the poor performances of Kepa Arrizabalaga, Chelsea ended up buying Edouard Mendy from Rennes in the summer, and although he has performed well since arriving at Stamford Bridge, there are rumours the Blues hierarchy may want someone else in.
Mendy has performed well enough that laying out significant wages to Donnarumma may not be necessary, though, with the player and his agent reportedly demanding €12 million a year to remain at San Siro.