What Laporta has promised as Barcelona president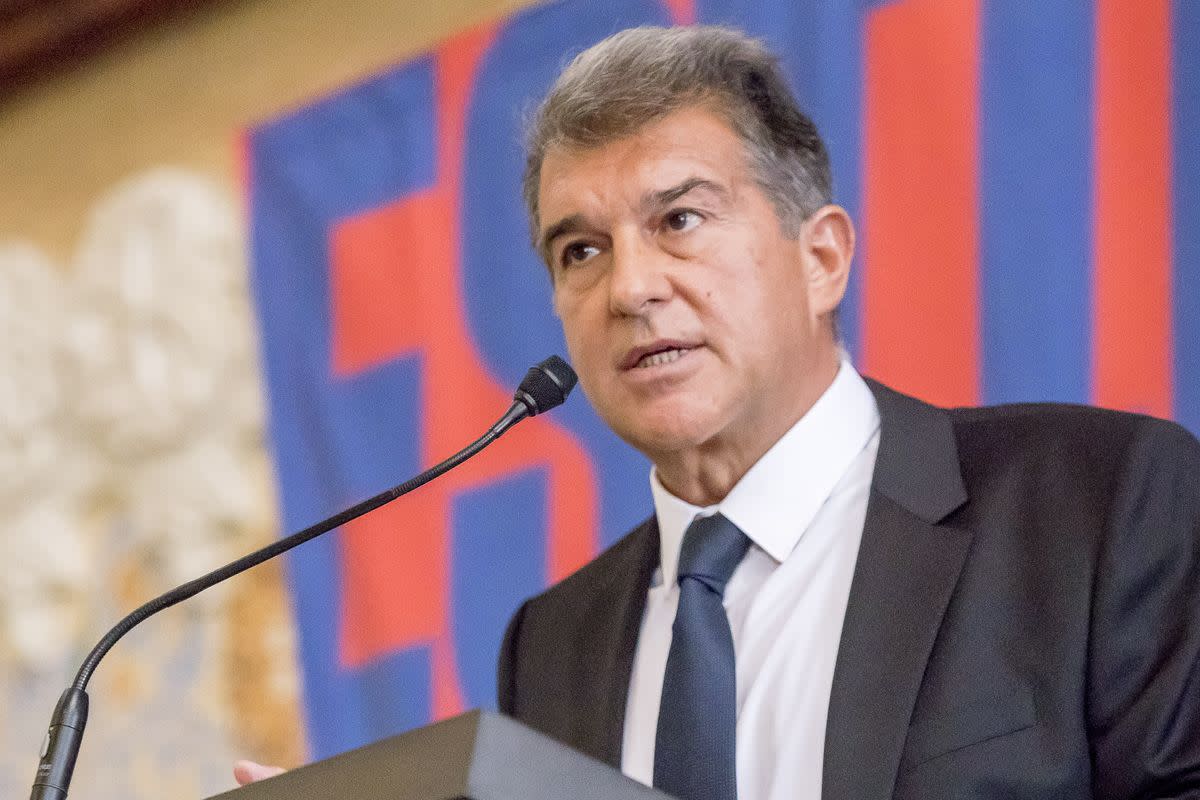 Barcelona announced their new President on Sunday, with Joan Laporta taking the role for the second time after a landslide election win.
Laporta was President between 2003-2010, overseeing Pep Guardiola's European juggernaut and creating one of the most dominant dynasties of the 21st century.
Laporta was identified as the clear favourite to win the election, with a strong relationship with Lionel Messi one of his selling points as the Argentine remains yet to pen a new contract beyond this season.
Remontada round 2
While not quite a promise to Barca fans, Laporta's first point of call was to "see if we can make another 'remontada' happen" as the Blaugrana go to Paris with a 4-1 first leg result to overturn in the Champions League Round of 16.
Barcelona of course famously defeated Paris Saint-Germain 6-1 in March 2017 after losing the first leg 4-0 in France at the same stage of the competition.
La Masia to be a focus for Barcelona
Laporta has pledged his dedication to growing talent out of Barcelona's fabled youth academy, following in the footsteps of homegrown talents such as Andres Iniesta and Xavi that began their careers during his last presidency.
Barca currently have a squad filled with young talent, with Ansu Fati the diamond of the bunch despite missing this season due to injury.
Pedri has been a shining light this season making 26 La Liga appearances, which is more than any other player, while 18-year-old Ilaix Moriba scored his first goal for the club over the weekend.
A return to the club's roots could be just what they need with a financial crisis likely hampering any transfer movement in the summer.
Get Messi to sign
The big promise from Laporta has been that he will convince Messi to remain at the club despite him appearing to be all but gone in the summer.
The legendary No.10 had a very public row with previous president Josep Maria Bartomeu and wanted out as a result, with the 8-2 defeat to Bayern Munich and the ousting of close friend Luis Suarez also contributing to his unrest.
The Argentine did eventually get back to business, though, and has 19 goals and four assists in 24 La Liga games helping the side back into second in the table.
PSG and Manchester City have been two of a host of teams linked to Messi's signature since the summer, and strong links persist from the US with David Beckham's new franchise, Inter Miami, also believed to be in the running.
Laporta cited Messi's attendance at the voting ballot box as an indication that his love for the club still remains.
"Seeing Lionel Messi come to vote today, seeing him taking part, that is very telling," he said after his election victory.
"The best player in the world loves Barca and I hope that is a sign that he will stay at Barcelona, which is what we all want."
In January, Laporta told Goal that he had the most experience and credibility in Messi's eyes, and that he would make him an offer within the club's possibilities to persuade him to stay.