Barcelona need to sell Griezmann this summer, claims club legend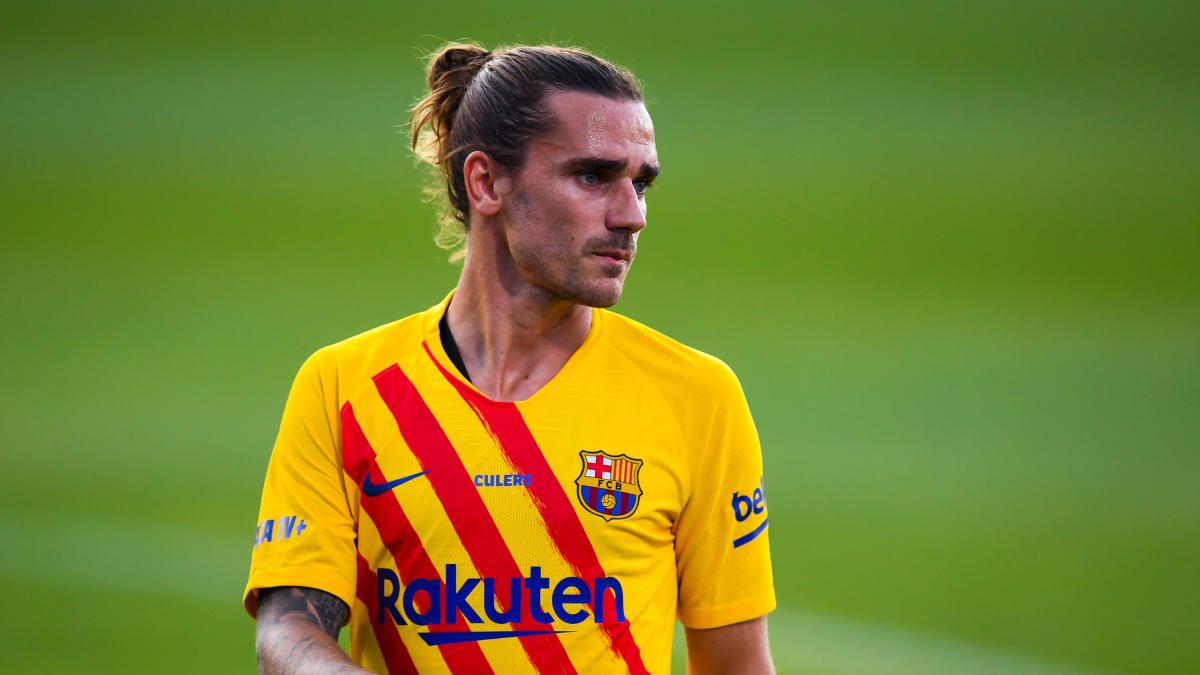 Barcelona legend Hristo Stoichkov has called for his former club to sell Antoine Griezmann just two years after signing the forward.
Griezmann joined the Catalan giants from Atletico Madrid in a deal rumoured to cost around £110 million and has so far struggled to live up to the remarkable transfer fee.
Indeed, in just 86 games for Barcelona, the French international has managed just 27 goals and 15 assists in all competitions.
And while Barcelona's current struggles in the Champions League and La Liga can be put down to a number of issues, Stoichkov believes Griezmann's performances have been so bad that at times it seems as though the team are playing with just 10 men on the pitch.
"Whenever Griezmann is on the pitch, Barcelona play with 10 players," the former Bulgarian international told Sportsport.
"If they want to do something in the long term, they have to sell him. [Francisco] Trincao and [Martin] Braithwaite should be in the team, what is Griezmann doing there."
Antoine Griezmann's record at Barcelona
Should Barcelona offload Griezmann this summer?
While Stoichkov's remarks may seem a little harsh on the French forward, there certainly does seem to be a groundswell of opinion that suggests that Griezmann's time at Barcelona may be coming to an end sooner rather than later.
Considering the club's precarious financial situation coupled with the desperate need for the new president, Joan Laporta, to prove he can rebuild the team into something successful, the sale of faltering yet expensive stars may be a necessity this summer.
At the top of that list is undoubtedly Griezmann, who is likely to be one of the club's highest earners. While it's unlikely that Barcelona will be able to recoup most of the fee they paid for the former Atleti star, simply getting him off the wage bill may go some way to levelling up the club's books next season.