Xhaka explains the one reason he is still at Arsenal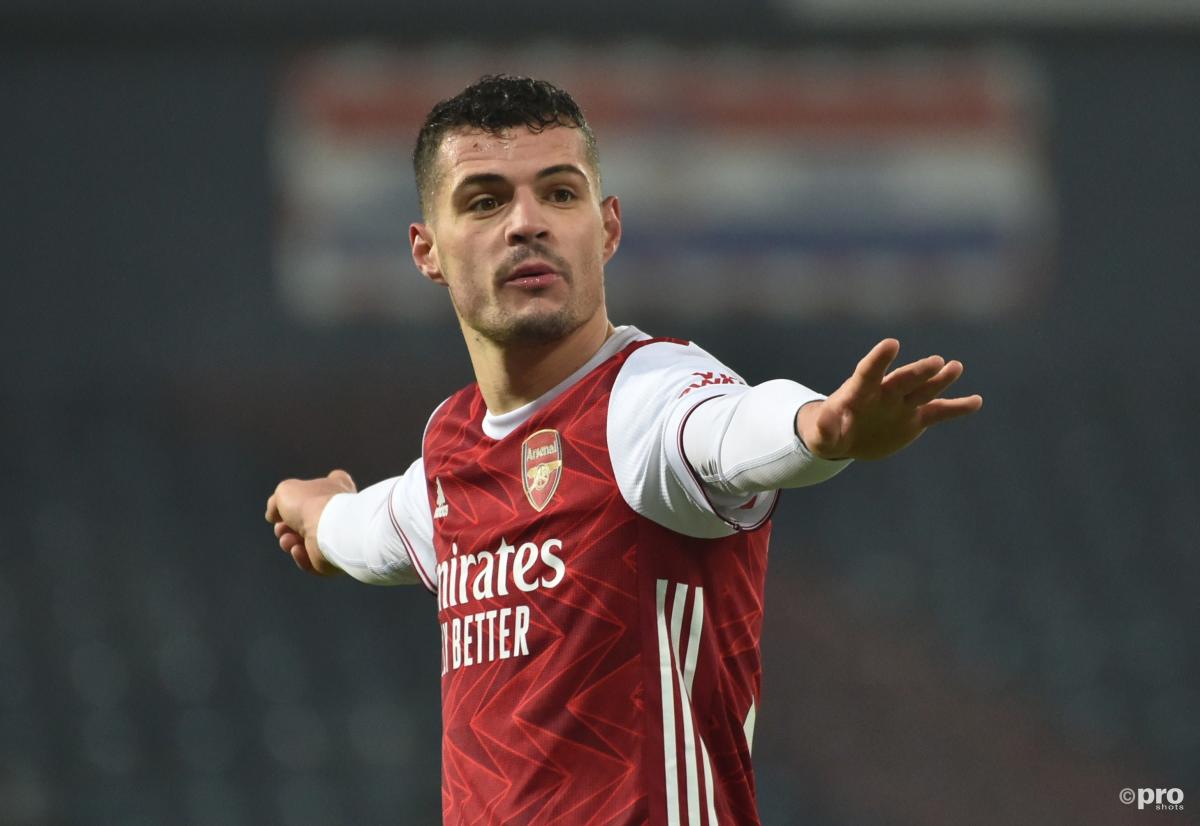 Granit Xhaka has said that the only reason that he remains at Arsenal is manager Mikel Arteta.
Xhaka seemed destined to leave the Gunners at the time Arteta was appointed in 2019.
Under Unai Emery's regime, he had been frozen out of action following an angry reaction to being substituted. It was also a moment that turned fans against him.
Following that incident, he came close to a January switch to Hertha Berlin, only to decide to stay at Arsenal.
Arteta, however, has helped the Switzerland international perform a remarkable U-turn in his fortunes over the course 18 months. Indeed, his position in the starting XI appears as strong as ever.
Xhaka credits that to the manager.
"Everyone knows he is one of the reasons why I am still at this club. We have a great relationship," he said ahead of Arsenal's Europa League meeting with Benfica on Thursday.
"It's not a surprise that I am playing under every coach. That means I am doing something good. I am a team player I'm not selfish. I try to help the team and help the staff and to be an example for the young people in our dressing room."
Xhaka on social media abuse
Meanwhile, he addressed the issue of supporters abusing him on social media and says it is an issue he tries hard to ignore.
"They are not supporters for my club. I don't see them as supporters for my club. Of course you can criticise or say what you want about football but not about the person or the family. If one guy is a ticket holder for the club and he speaks about this about his own players I don't think he gets respect from our side," Xhaka, who criticised club legend Thierry Henry for making inflammatory comments as a pundit, said.
"The problem is only if you lose. It's not a problem when you win. It's not possible to understand how they're writing stuff like this. I wish I could meet the people who write these things and ask him eye to eye what he is thinking when he writes stuff like this. I think you kill football like this."
Xhaka joined Arsenal in 2016 from Borussia Monchengladbach and has played more than 200 times for the club.