Man Utd wonderkid Shoretire ignores interest from Barca to sign first professional deal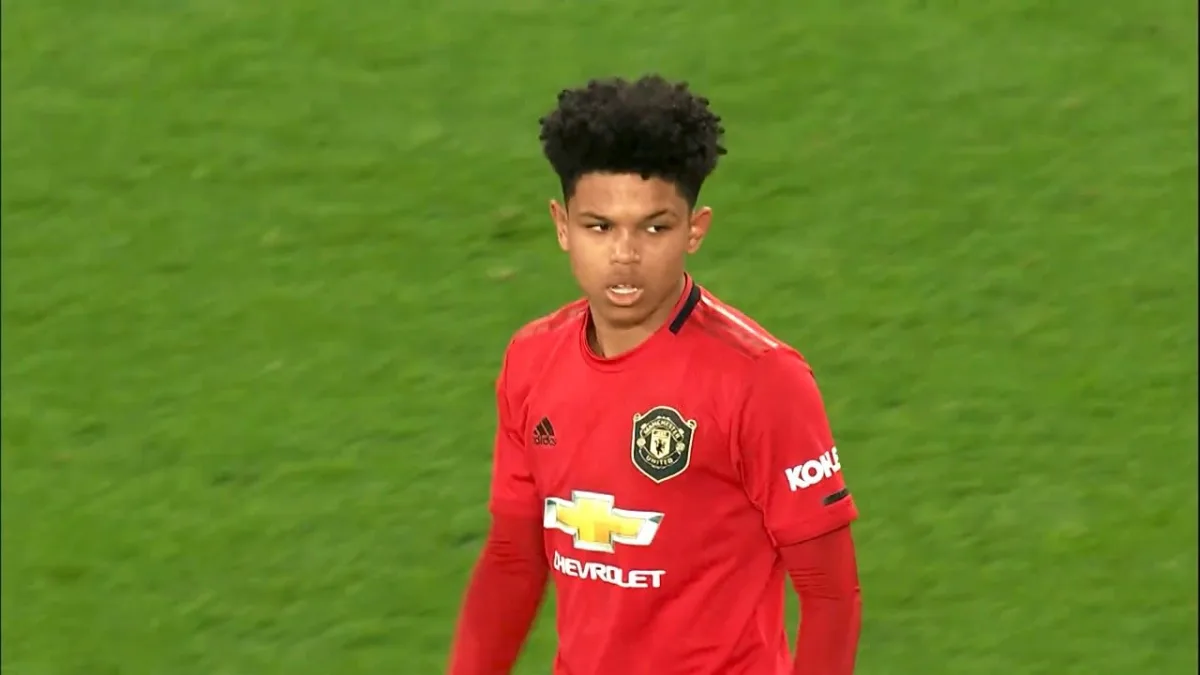 Man Utd have managed to tie down one of their most exciting youth prospects after 17-year-old wonderkid Shola Shoretire signed his first professional contract with the club.
Shoretire is viewed as one of the more promising young players within Man Utd's academy, with his performances recently generating interest from other elite teams in Europe.
Barcelona, Bayern, Juventus, and PSG have all been mentioned as potential suitors, but the youngster has ignored the advances of clubs around Europe to commit his immediate future to the Red Devils.
Who is Shola Shoretire?
Born in Nigeria, Shoretire has been with Man Utd since the age of nine, and has already trained with the club's senior side which displayed how highly-rated he is at Old Trafford.
Throughout his short career, he has tended to play in age groups higher up than his own age, and currently plays for Man Utd's U23 side as an attacking midfielder after being promoted to that squad in September.
Most recently, he scored a hat-trick against Blackburn Rovers U23s on Friday evening in a 6-4 win.
In that match, he displayed a promising cohesion with another one of Man Utd's young players, January signing Amad Diallo who finally joined the club from Atalanta at the turn of the year after the deal to bring him to England was completed in the summer.
Highly-regarded Man Utd U23s manager Neil Wood says of Shoretire:
"With Shola what impresses me the most is that he's a very good technical player, and Shola has always played up a year throughout his whole academy life, I can't remember him every playing in his own age group.
"He's always been stretched, I think he's a very mature lad for his age and the way he plays is very mature. He does a lot of work and takes a lot of positions up and he's played in a lot of roles, he's played as a 9, played left, he's played 10 and on the right.
"Whatever you ask him to do on and off the ball he's going to do it and you can trust him to do that job. He's doing excellent for the age of him.
"I'm not expecting him to be man of the match and be the main figure of the team because he's so young, but he's not going on that pitch and drowning or anything he's probably been one of our most consistent outstanding performers throughout the season."
Though Shoretire was born in Nigeria, he has represented England at youth level and continues to do so for the U16s.
In 2018, he made history when he became the youngest player to ever play in the UEFA Youth League, when he featured for Man Utd at just 14-years-old.
Following the announcement that he has signed a new contract with Man Utd, he wrote in Instagram:
"It's a dream come true to sign my first professional contract for my boyhood club! Such a proud day for me and my family.
"Thank you to everyone at the club and to my family who have helped me get to this moment. Hard work continues!"
Manager Ole Gunnar Solskjaer has kept a keen eye on Shoretire's development, and it is believed he could be given his senior debut at some point in the 2020/21 campaign.