Hazard: Real Madrid's £45,330-per-minute man with more injuries than goals and assists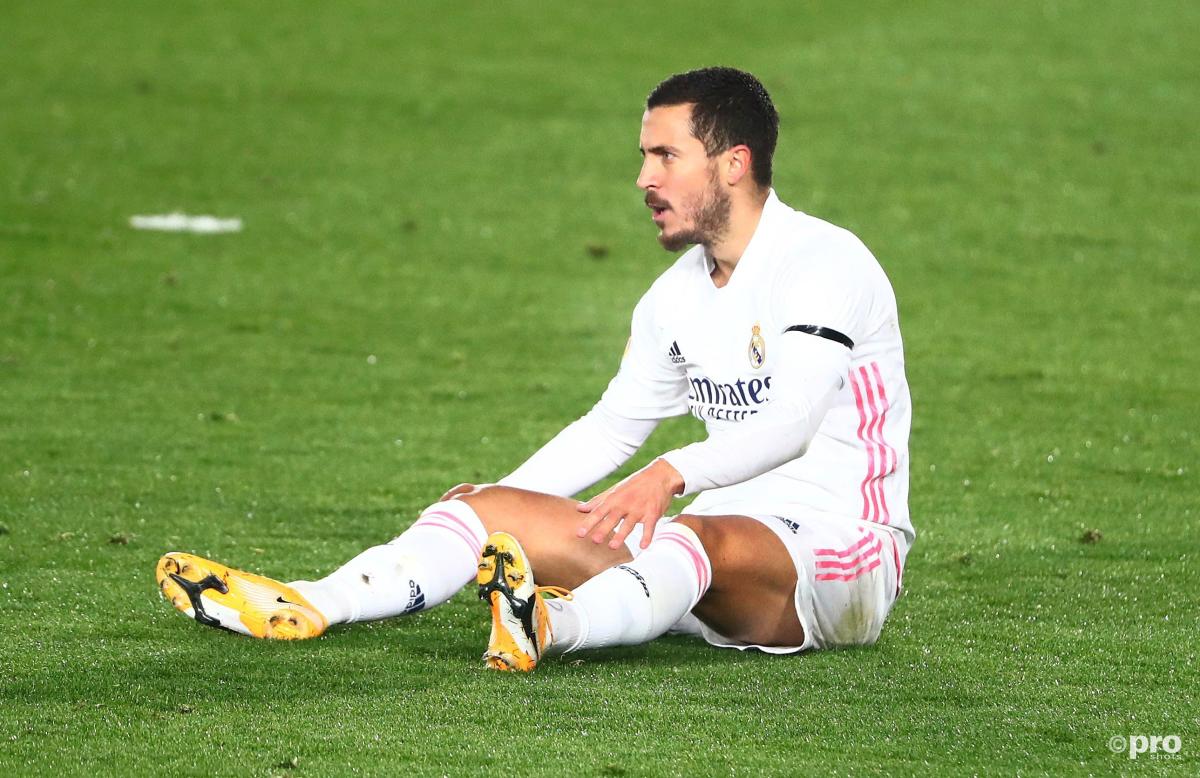 Eden Hazard has suffered the latest in a long line of injury setbacks since his big-money move to Real Madrid.
The Spanish club confirmed on Wednesday that their No.7 has picked up a left thigh strain that is expected to keep him out for between 4-6 weeks.
If the injury proves to beat the top end of that scale, then Hazard could miss up to seven La Liga games, including a visit to league-leading rivals Atletico.
And he is almost certain to be ruled out of the first leg of Real's Champions League last-16 tie against Atalanta, which is scheduled to take place in Bergamo on February 24.
It is the latest fitness setback in a Real Madrid career that has been defined by them.
High hopes
Unsurprisingly, there were high hopes surrounding Hazard when he arrived from Chelsea in the summer of 2019.
According to the BBC, the deal Real agreed could eventually be worth up to £150m for a player who was just a year away from free agency – a figure that looks even more eye-watering in a post-pandemic world.
If there is one upside for the Spaniards, though, it is that Hazard is unlikely to have triggered many clauses since his arrival.
In fact, the Belgian has suffered more injuries (10) than he has goals or assists in La Liga (nine) since coming to Spain.
He managed just 1,545 minutes of action in his first campaign with the club and is on track to put up fewer this time around with just 661 to his name thus far.
Even using the more conservative estimates of a £100m transfer fee preferred by Spanish publications, that amounts to Real paying an incredible £45,330 per minute for Hazard so far.
With three-and-a-half years remaining on the 30-year-old's lucrative contract, there is still time for him to turn things around the Santiago Bernabeu.
But, if things don't improve soon, he risks going down as one of the worst pound-for-pound signings in football history.