Barcelona's Koeman: I accept the coach is to blame for poor results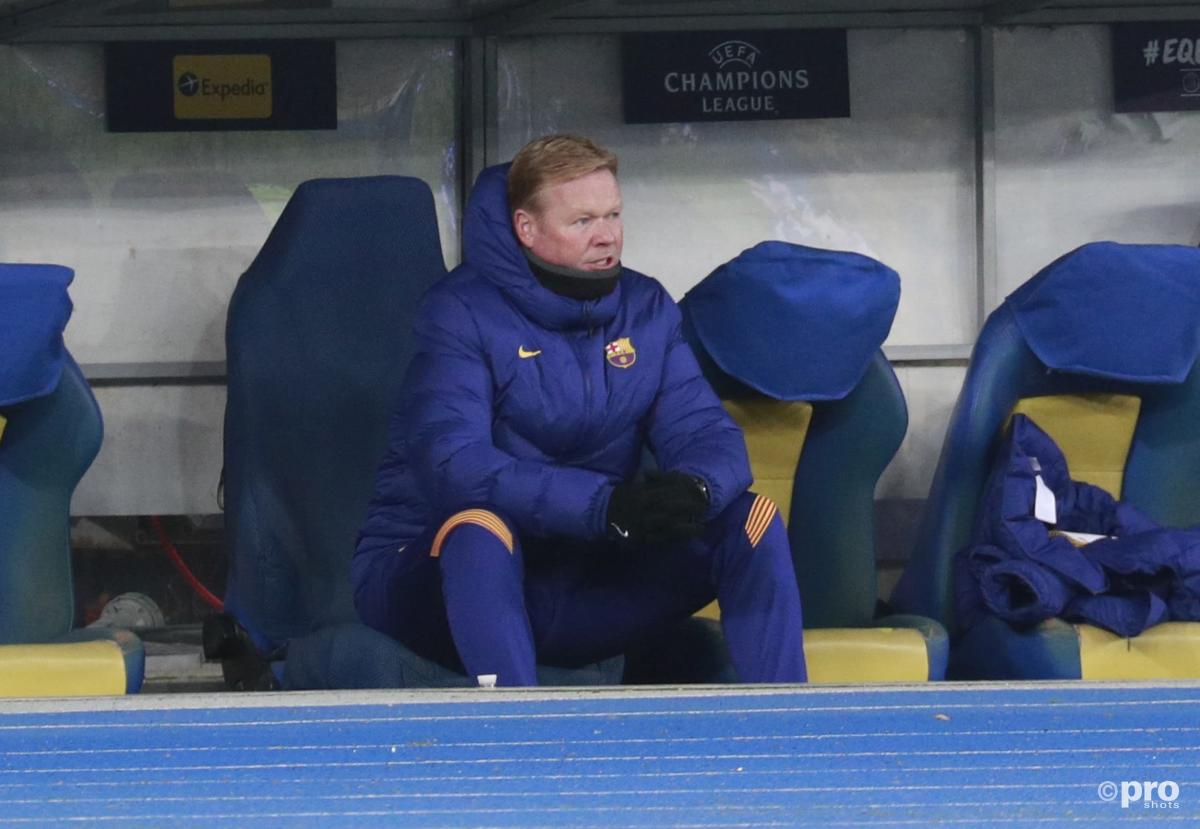 Barcelona head coach Ronald Koeman insists he understands that the buck stops with him when pointing blame for the club's underwhelming performance this season.
The Dutchman was brought in during the summer after the Blaugrana were embarrassingly knocked out of the Champions League by Bayern Munich in an 8-2 demolition.
He was tasked with a squad rebuild, with veteran players like Luis Suarez and Ivan Rakitic moved on to Atletico Madrid and Sevilla respectively, while further responsibility was put on the shoulders of younger players like Pedri and Ansu Fati.
However, things haven't only not improved, but have regressed further at the Camp Nou under the tenure of Koeman.
They are currently third in La Liga, five points adrift of Atletico in first, who also have a game in hand.
In the Champions League, they are on the cusp of being knocked out at the last 16 stage after a 4-1 first leg defeat against PSG in which Kylian Mbappe scored a superb hat-trick.
Following that, they drew 1-1 with Cadiz, before bouncing back slightly with a win in midweek against Elche, though they were once again reliant on Lionel Messi to emerge as the match winner.
Koeman, who has been under pressure for the majority of the campaign, knows he will be the main target of criticism.
"Being a Barcelona coach always generates a lot of pressure," the former Everton manager said on Friday ahead of a crunch league fixture against Sevilla on Saturday.
"If you don't win and you lose a lot, the culprit is the coach. I accept it, I accept it and I know how it works. I've been in this sport for many years and I try to do my best, I never think about losing, I always think about winning, I don't know what will happen if we don't win.
"When this is not the case, there will be time to think and analyze and talk about the future, I am optimistic and I think that we will win tomorrow,"
A huge week for Barcelona and Koeman
The game against Sevilla and the upcoming second leg against PSG in the Champions League represents one of the biggest weeks of the season so far for Koeman and Barca, but he has played down this suggestion, saying every week is important at Barcelona.
"I do not agree that it is the most important week because it seems that it is only us who play very important games," the Dutchman explained, accusing the media of overhyping Barca results.
"Everyone faces each other on the calendar and the pressure exists for all teams, neither more nor less than for the others. =
"Being a Barça player means pressure in every game ".