Why would Tottenham want to keep a hold of Dele Alli?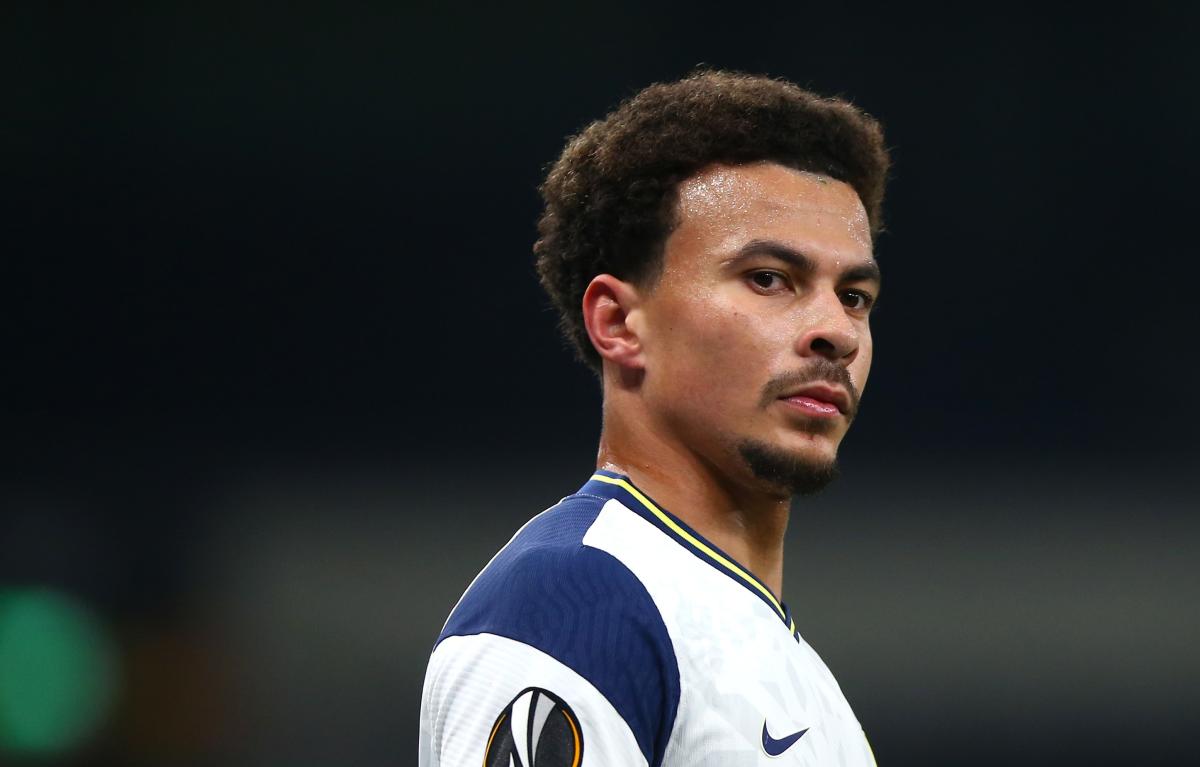 One of the biggest transfer stories of the January window has been the rumoured exit of Dele Alli from Tottenham Hotspur.
The England international has found his role in the team demoted to little more than a bit-part player in Jose Mourinho's squad, and as such rumours of his exit from the London club have begun to pick up steam.
However, despite PSG reportedly showing an interest in signing the 24-year-old midfielder this month, it seems as though Tottenham chairman Daniel Levy is intent on keeping the player.
According to a report in the Daily Telegraph, Levy is ready to block any deal for Alli during the January window.
So why would the Tottenham boss be so determined to keep a hold of a player that Mourinho hardly uses?
READ MORE:
Alli still has a part to play for Mourinho's Spurs
Although Alli doesn't seem to be a fundamental part of Mourinho's team at the moment, that's not to say the young midfielder won't become one in the second half of the season.
The Portuguese coach may prefer the likes of Tanguy Ndombele or Moussa Sissoko in that No.8 or No.10 position for Spurs, but as the games begin to stack up towards the business end of the season it's not hard to envisage a time when Mourinho may turn to Alli to slot in for a number of games.
Indeed, while Alli has some very obvious talents as an attacking midfielder, he is also a very versatile player. Which may also be another reason for Levy wanting to keep him around for the remainder of the season: he simply fills in gaps around Mourinho's squad.
So far this season Alli has played as an attacking midfielder against Everton, a more traditional central midfielder against Manchester United and as a left winger in the recent FA Cup clash with Marine FC. And at certain points in Tottenham's Europa League group stage campaign the young player was often brought on as a replacement up front.
As such, it's easy to see why Mourinho and Levy may look at Alli as a de facto back-up player for Ndombele or Sissoko, but also the likes of Heung-Min Son, Lucas Moura and Erik Lamela. Perhaps even Harry Kane if the circumstances demanded it.
There's also the question of Tottenham ensuring they don't sell the player when he's at his lowest, possible standing at the club. With another three years left on his contract, Tottenham are under no obligation to sell Alli and as such it wouldn't make much sense to push through a cut-down deal in January when his value is at its lowest.
Instead, Levy and Mourinho may have every intention of making better use of the young midfielder and showcasing his talent for the rest of the season, with the clear intention of flouting him to the transfer window in the summer at a much higher price.