Should Arsenal recall Guendouzi from Hertha in January?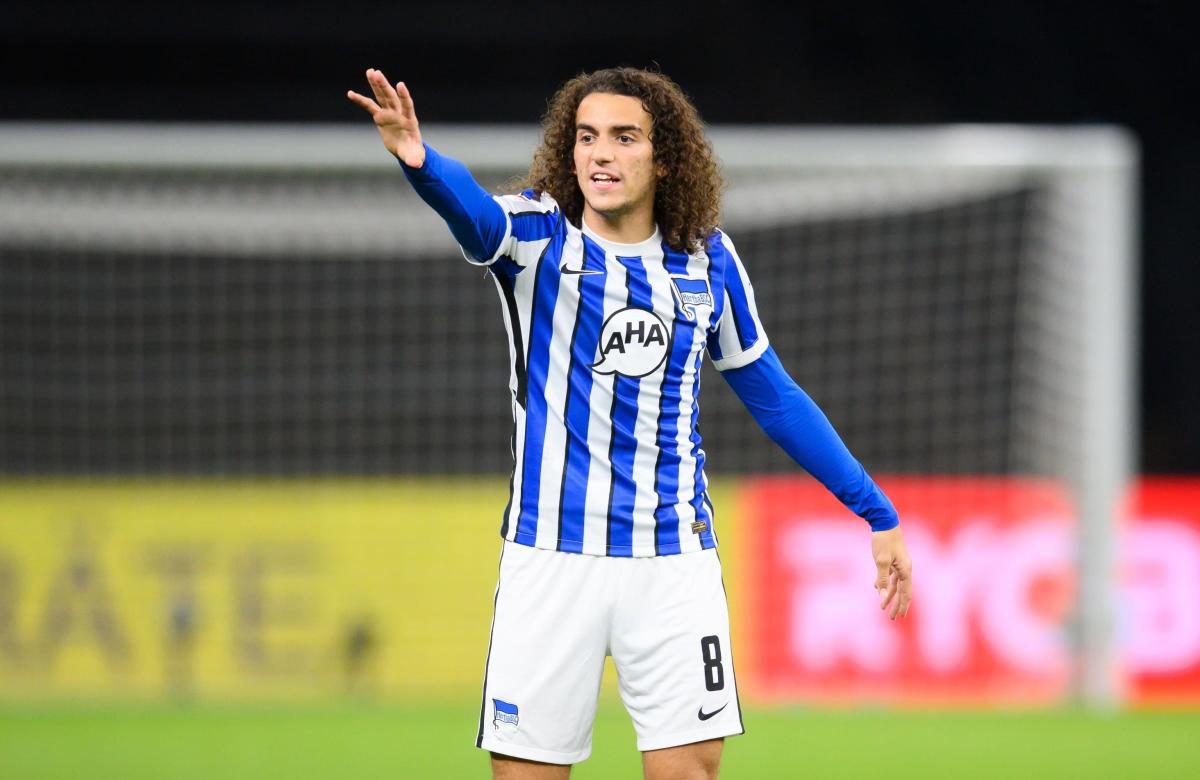 Arsenal will be determined to make vital additions to their squad this month and one of the most obvious moves would be to recall Hertha Berlin midfielder Matteo Guendouzi.
The French midfielder was reportedly banished to the Bundesliga after falling out with manager Mikel Arteta, but it now seems as though the young player could be brought back to the club in a bid to shake up a stale midfield.
According to German newspaper BILD, Arsenal are certainly tempted to recall Guendouzi this month. But would the young midfielder really offer Arteta anything that he can't already find in his current roster of players?
READ MORE:
How well is Guendouzi doing at Hertha?
Having joined the club in the summer on a rather unexpected loan deal, Guendouzi's start to life in Berlin didn't exactly go to plan.
The young player was unfortunate enough to contract COVID and as such missed Hertha's first two games against Stuttgart and RB Leipzig. However, since then Guendouzi has forced his way into head coach Bruno Labbadia's plans and now seems to be one of the German coach's most reliable players.
Although he's only played nine Bundesliga games to date, the French midfielder has still bagged two goals and an assist in that time. Which is by no means a poor return for a box-to-box midfielder.
Indeed, Guendouzi's talents in the middle of the pitch make him a useful member of Hertha's squad. The 21-year-old currently averages more dribbles per match than any other midfielder at the club, tends to have more touches of the ball than any other Hertha midfielder and clocks the second highest average number of passes per game.
Where would he fit in at Arsenal?
Although Guendouzi seems to be settling into life in Berlin perfectly well, it's still hard to imagine where he would add anything new to Arteta's side.
Even with the French midfielder on loan in Germany, the Spanish coach still has no less than six central midfielders to call upon and a number of them play the exact same box-to-box role that Guendouzi is currently playing at Hertha.
Indeed, even if Arteta was growing wary of some of his senior and somewhat underwhelming midfielders – like Dani Ceballos, Mohamed Elneny or even Granit Xhaka – he still has young and exciting alternatives in Joe Willock and Emile Smith Rowe.
Perhaps Arteta has something up his sleeve and a specific task in mind for Guendouzi but right now a return to Arsenal just seems like a perfect way to ruin his perfectly good season.