Arteta still convinced Pepe and Willian will 'reach the level' for Arsenal soon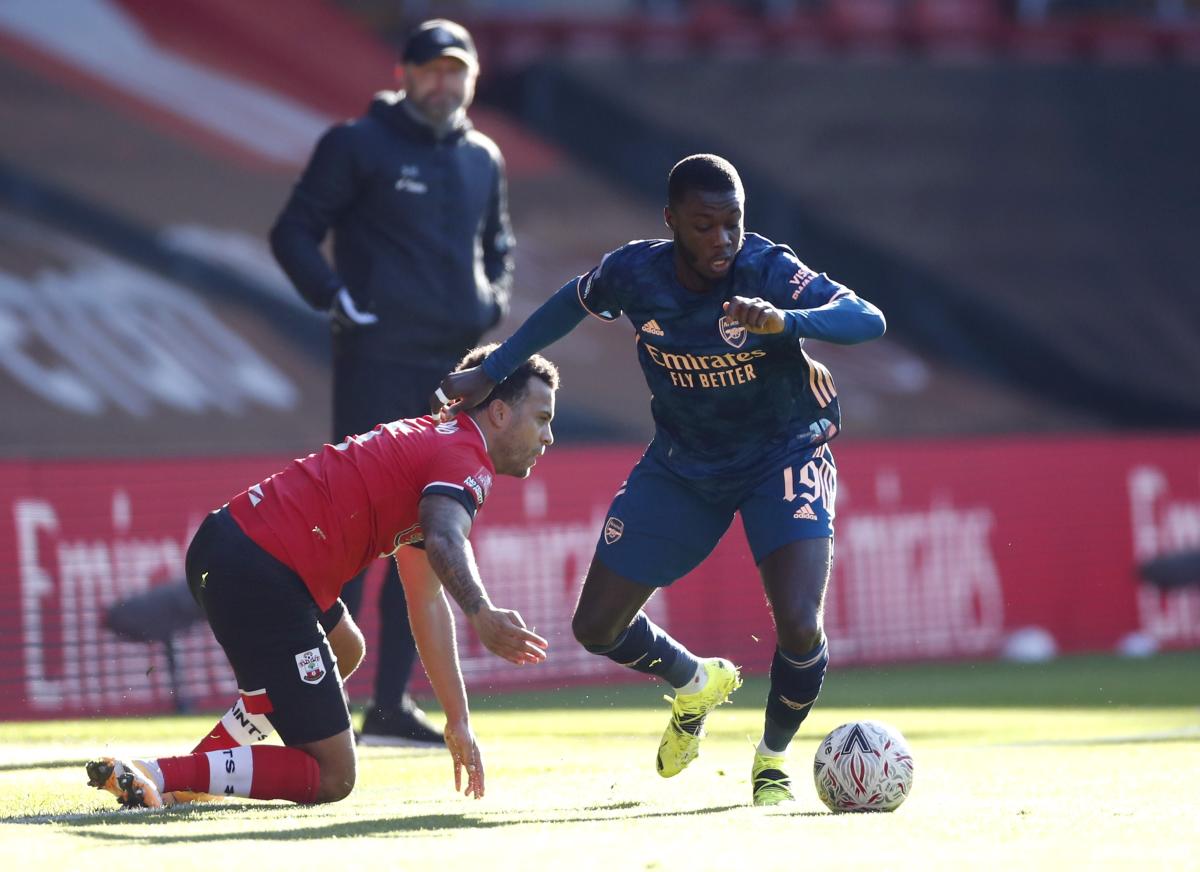 Mikel Arteta remains convinced transfer flops Nicolas Pepe and Willian can become key players for Arsenal.
The two attackers came in for further criticism when Arsenal were beaten 1-0 at Southampton on Saturday.
That saw the Gunners' defence of their FA Cup trophy ended in the fourth round.
Arteta, whose team are closing in on the signing of Martin Odegaard from Real Madrid, has repeatedly backed the two players.
He still believes Pepe – a £72 million singing from Lille in 2019 – and former Chelsea winger Willian can come good.
But Arteta would not argue they had performed well against Southampton, instead praising their work-rate.
Arsenal were without captain Pierre-Emerick Aubameyang, promising youngster Emile Smith Rowe and key defender Kieran Tierney for the defeat.
The players who came in did not make the most of their chance to shine.
Asked if he thought things would click for Willian and Pepe, Arteta said: "Well, I hope so and we are going to keep supporting them as much as we can as a coaching staff and as a club because that is what they need.
"They need to keep working harder and try to improve their performances.
"I want to think positively and think that they are going to reach the level very soon. The way they train every day is to reach that level.
"We are here to support them again and not to think in a negative way.
"They all give their best and they will keep trying to do that and we are here to support them and try to improve them."
'Pepe and Willian worked hard'
Arteta, who called the cup exit "really sad" after their six-match unbeaten run was ended, promised Arsenal fans the two players were working hard.
It came as he was asked if supporters had the right to expect more from Pepe and Willian.
"Well, I don't know," he replied. "They are entitled to ask for anything.
"What I'm saying is that they tried to give their best.
"You could see how hard they tried. Sometimes with more or less quality but the intention is there and the willingness is there and this is what we demanded them to do.
"And after decision making, the final pass, the final ball, the opportunities they have.
"It is the end product that's the hardest thing in football."