Would a Federico Bernardeschi/Arkadiusz Milik swap suit Juventus and Napoli?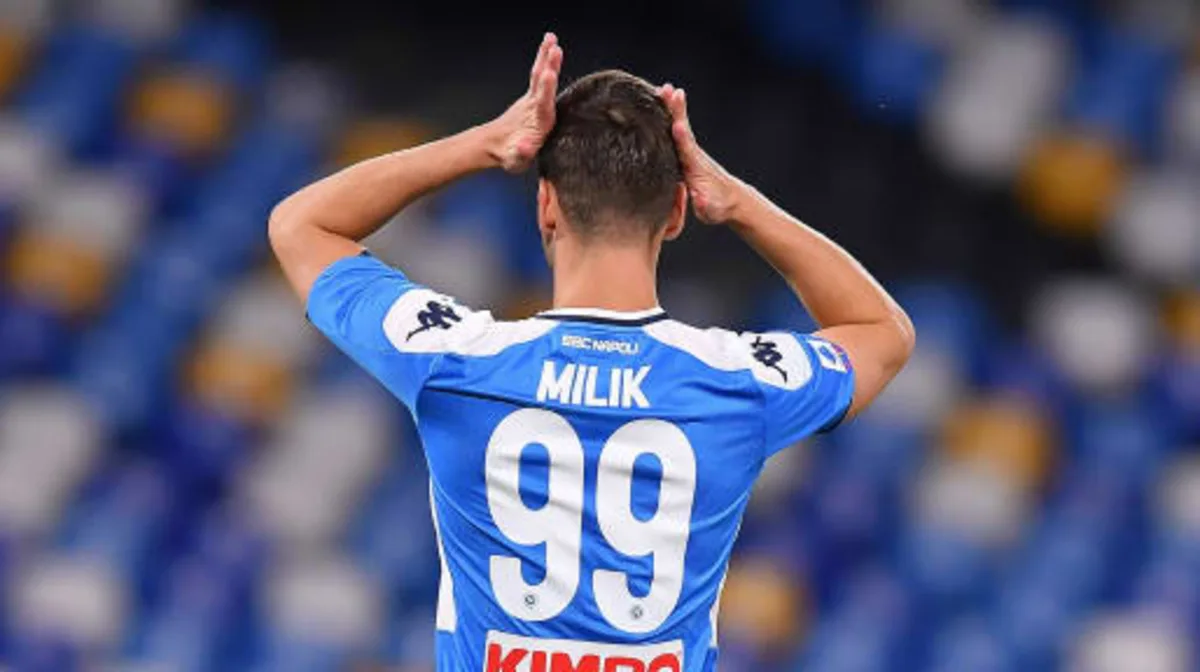 Reports emanating out of Italy suggest that Juventus and Napoli could enter negotiations in January over a possible swap deal involving Federico Bernardeschi and Arkadiusz Milik.
Calciomercato.com states that both clubs could do business come the January transfer window, but would a swap deal benefit both clubs?


Juventus

Do Juve need Milik? Last summer the club tried to buy a centre forward in the Milik mould. They had a deal for Edin Dzeko agreed with Roma for weeks, however, and rather ironically, it was Milik's issues with Napoli that stalled the Dzeko-to-Juve deal.
Roma had planned to release the Bosnian once they had agreed a deal with Napoli for Milik as his replacement, but an issue between Napoli president Aurelio De Laurentiis and the Pole caused the transfer to break down, and this had a knock-on effect on Dzeko's move to Juve.
Juventus then turned their attention to Alvaro Morata, who returned to the club for his second stint. Morata has started the season better than expected, scoring six times in his opening eight games in all competitions.
However, Morata doesn't offer the physical presence that Milik undoubtedly would, which is what Juve were after last summer in trying to sign Dzeko. It's thought that the club would like a striker of this kind to compliment Cristiano Ronaldo and Paulo Dybala.
Read more:
Yet it's arguable that Juve don't necessarily need a physical presence like Milik at the top end of the pitch. Ronald can more than hold his own in that regard, and Morata provides the cunning runs in behind defenders that's reminiscent of Pippo Inzaghi.
On the Juve side of this deal, adding Milik to the squad doesn't benefit Juve a great deal.


Napoli
Do Napoli need Bernardeschi? This is arguably one area of the pitch where the Partenopei don't need adding to. In Rino Gattuso's 4-2-3-1 system, Napoli have ample cover in the three attacking positions behind the striker.
Lorenzo Insigne, Hirving Lozano, Dries Mertens, Matteo Politano and Elif Elmas are all interchangeable in the attacking third. Bernardeschi would, much like at Juve, find playing room difficult. But that isn't to say that the former Fiorentina wide man wouldn't add something to the Napoli squad.
One thing is certainly clear: Bernardeschi is in need of a fresh start. His career at Juve never really took off, and his willingness to play in any position has stunted his development as a player. As a result, his confidence has dipped, and looks a shell of the player who shined at Fiorentina.
On the Napoli side of the deal, Bernardeschi would add further depth to their impressive squad, but he isn't a necessary addition, the club arguably have other positions that require more depth (left-back being the biggest issue).
Conclusion
The deal overall really doesn't suit neither club. Both have pressing issues in other areas of the pitch that require fixing, and both players involved in the swap don't add a significant jump in quality to their potential new teams.
This is a deal that shouldn't go ahead.