Arsenal target Aouar dismisses Lyon fallout as a 'misunderstanding'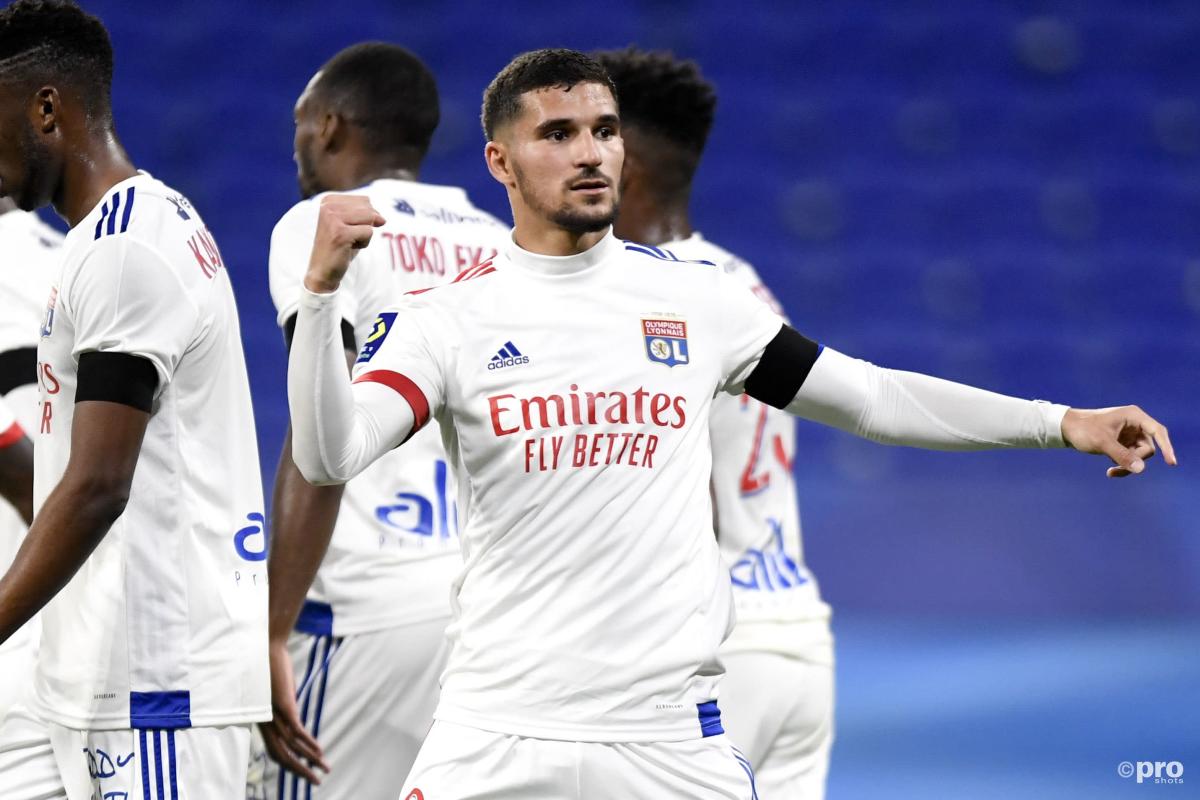 Lyon midfielder Houssem Aouar has played down the ban he received from the club, which prevented him featuring against Reims on Sunday.
News broke late in the week that the France man had been sanctioned internally for failing to follow instructions following a 1-0 win over Angers the previous week. It was claimed he had refused to warm down with the team.
Aouar, however, has explained the situation that caused him to miss the weekend's 3-0 success.
"Honestly, there was nothing serious. It started with a misunderstanding," he told RMC.
READ MORE:
| STATISTIC | HOUSSEM AOUAR |
| --- | --- |
| AGE | 22 |
| CLUB | Lyon |
| INTERNATIONAL TEAM | France |
| POSITION | Central midfield |
| STYLE | Advanced Playmaker |
| CONTRACT EXPIRES | 2023 |
| LYON APPS | 145 |
| LYON GOALS | 26 |
"What you need to know is that against Angers, I didn't get on because of the quality of the pitch. That's what the coach told me.
"After the match, there was training on the pitch and I refused to participate for the same reason: because of the quality of the pitch.
"The next day, when the players who were used were at rest, I returned to the club to do a session with the coach and the physical trainer on a ground more suitable for my adductors. It's been an injury I've been carrying for a month and a half.
"I didn't want to talk about it before the Reims match because it was an important game in the race for the top three. And we won it. That's good."
The news will come as a blow to Arsenal, who continue to be associated with a move for the 22-year-old.
Houssem Aouar snapshot:
'Nothing to the stories'
News of Aouar's internal ban spread quickly and led to suggestions that he could make a January move to Arsenal. However, he retained the backing of head coach Rudi Garcia and his team-mates throughout.
Instead, it sporting director Juninho decided upon his punishment.
"I respect his decision," Aouar said. "He was a very great player and he knows that he's doing. There's nothing to the stories.
"I've gone through this affair without a problem there is nothing. We have to move on. We're doing well at the moment, so we have to stop talking about it. Me, I'm not important compared to the whole squad."
Lyon play Metz on Sunday before they meet Paris Saint-Germain in a showpiece encounter a week later at Parc des Princes.