Frankfurt defeat shows why Depay MUST leave Barcelona this summer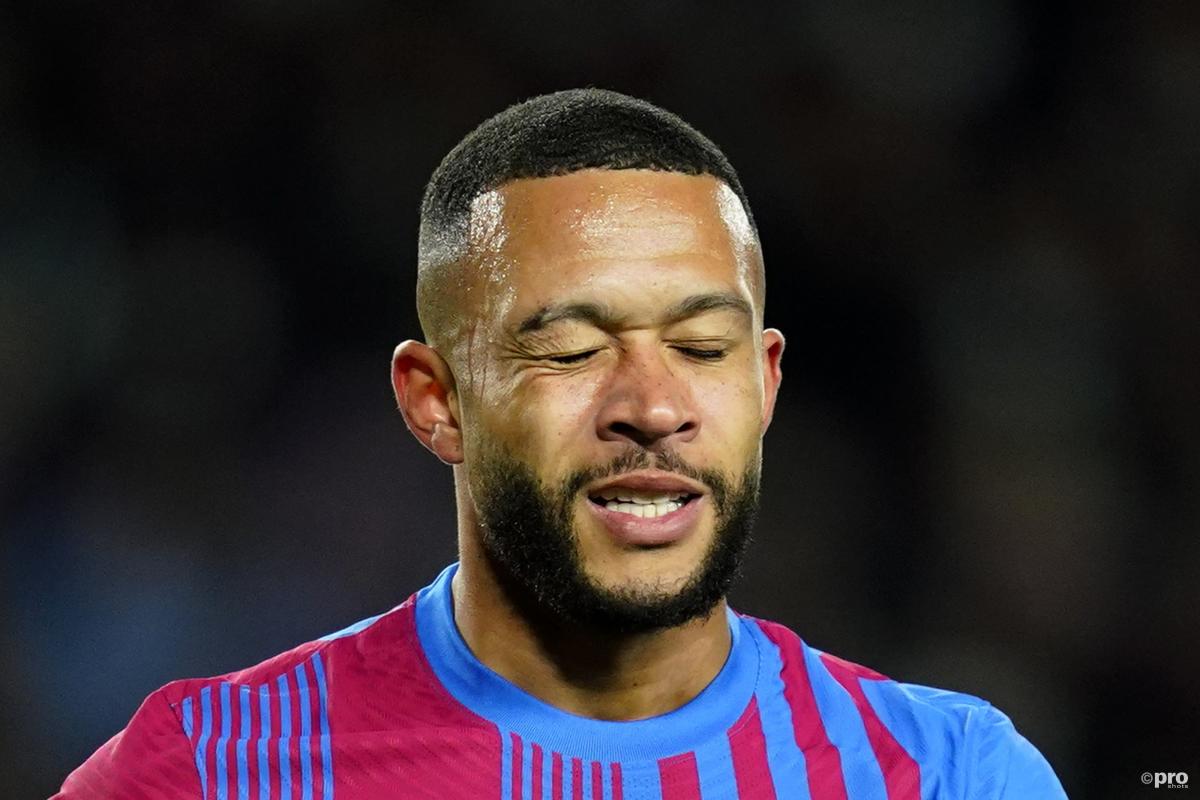 Barcelona threw absolutely everything at Eintracht Frankfurt but were well and truly humbled by the German side in their Europa League quarter-final clash.
Xav's side were strong favourites after a 1-1 draw in Germany, but it was Frankfurt that came flying out of the boxes and snatched an early goal, before adding two more to their tally.
However, while the Bundesliga side celebrated into the night, Barca fans began an immediate post-mortem on the result and one thing was made abundantly clear: Memphis Depay is no longer a wanted man at the Camp Nou.
Indeed, if that wasn't clear from the fact that Xavi started a front three of Ousmane Dembele, Pierre-Emerick Aubameyang and Ferran Torres, it was underlined in the second half when Adama Traore was brought on to try and turn the tie back in Barca's favour.
Depay did get on the pitch. Eventually. When he replaced Torres in the 80th minute and, as luck would have it, the Netherland's international even bagged a goal when he converted a late penalty shortly after Sergio Busquets' remarkable striker.
But in the end it was a match in which the forward was little more than an afterthought in the initial team line up and a consolation goal is unlikely to change that fact anytime soon.
Dembele needs to leave Barca
Of course, Dembele would have been well aware of his precarious situation long before the fateful clash against Frankfurt.
Since the January transfer window, in which the club signed no less than three forwards, Depay has been sidelined and entirely overlooked by Xavi.
As often happens when new managers arrive at clubs, players fall out of favour and there's no doubt that Depay will need to find another club this summer if he hopes to be playing regular football next season.