Could Gnabry be an Mbappe alternative for Madrid?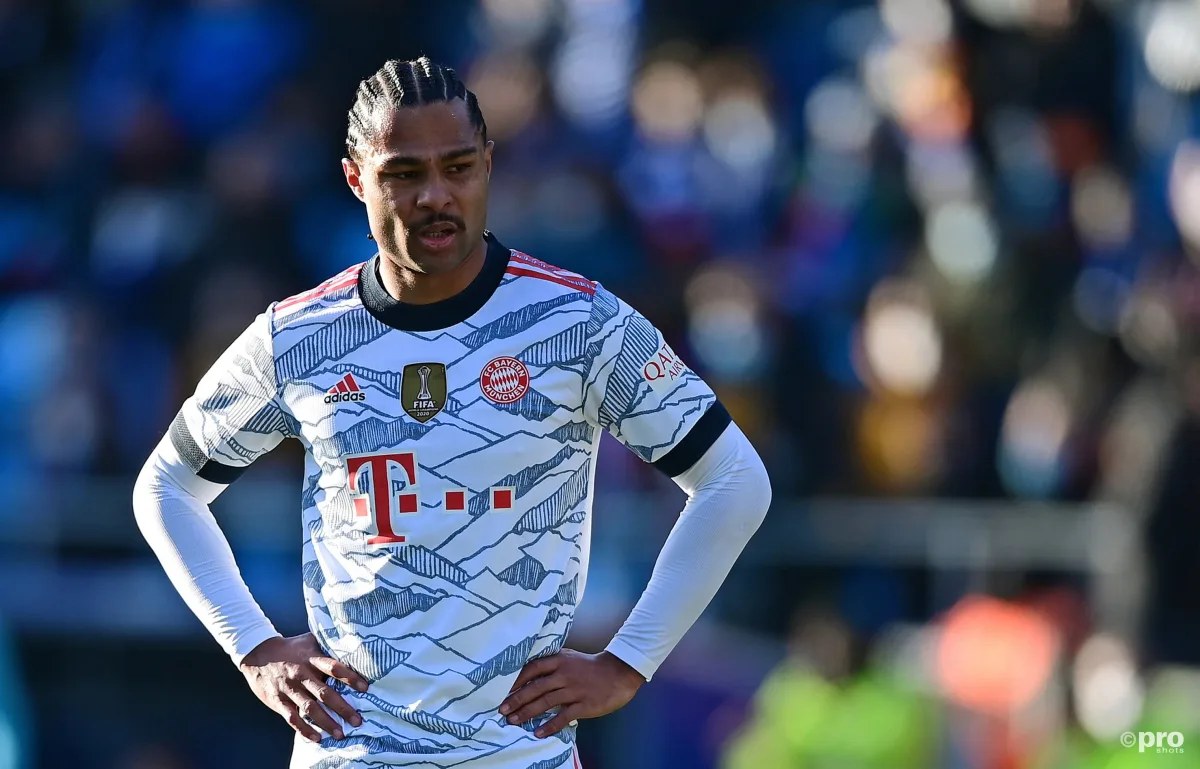 Bayern Munich's Serge Gnabry could be tempted into a move to Real Madrid this summer, amid interest from Liverpool and Juventus.
Gnabry's contract is up at the end of the 2022-23 season and Bayern have been trying to tie the 26-year-old down to a new deal but to no avail, according to Goal.
He has been an integral part of the squad that has won three Bundesliga titles and a Champions League since he joined from Werder Bremen in 2017.
And, he has managed an impressive 61 goals and 40 assists in 163 appearances for the Bavarian club.
It comes as no surprise that Gnabry wants an improved contract to reflect his standing withing the game, but Bayern may decide to let him go before caving in to his demands.
That said, head coach Julian Nagelsmann would like to see the winger prolong his stay at the Allianz Arena.
''He has everything a player needs and a coach likes,'' he said. ''In the end, it's a matter of negotiation between the club and the player, but I'm sure we'll fix it. I'd like to keep him.''
Gnabry to Madrid?
Real Madrid have already contacted Gnabry's representatives ahead of a potential move, according to Goal.
This could be a sign that the club are starting to doubt whether Kylian Mbappe will opt to leave Paris Saint-Germain for the Spanish capital this summer. He has said that he is open to staying at Parc des Princes.
Unlike the Frenchman, Gnabry would cost a transfer fee, as he is not to become a free agent until next year, but his wages would be significantly lower.
And, while he isn't in consideration for the best player in the world, he has proven himself in the Champions League.
🚨🎖| Real Madrid are still interested in Serge Gnabry and are following his situation closely. @Plettigoal pic.twitter.com/zvqruiN78g

— Madrid Xtra (@MadridXtra) April 4, 2022
Real could do a lot worse than to sign the German, should Mbappe stay in France, and with Eden Hazard likely to depart.
Another factor is Gnabry's close relationship with David Alaba, who made the switch from Munich to Madrid last summer.
The former Arsenal man has remained close friends with Alaba since his departure and has even visited the defender in his new home.
Besides the lucrative financial package that he would receive, this could be one of the reasons for Madrid ranking ahead of Liverpool and Juventus as possible next destinations.