10 big transfers that could still happen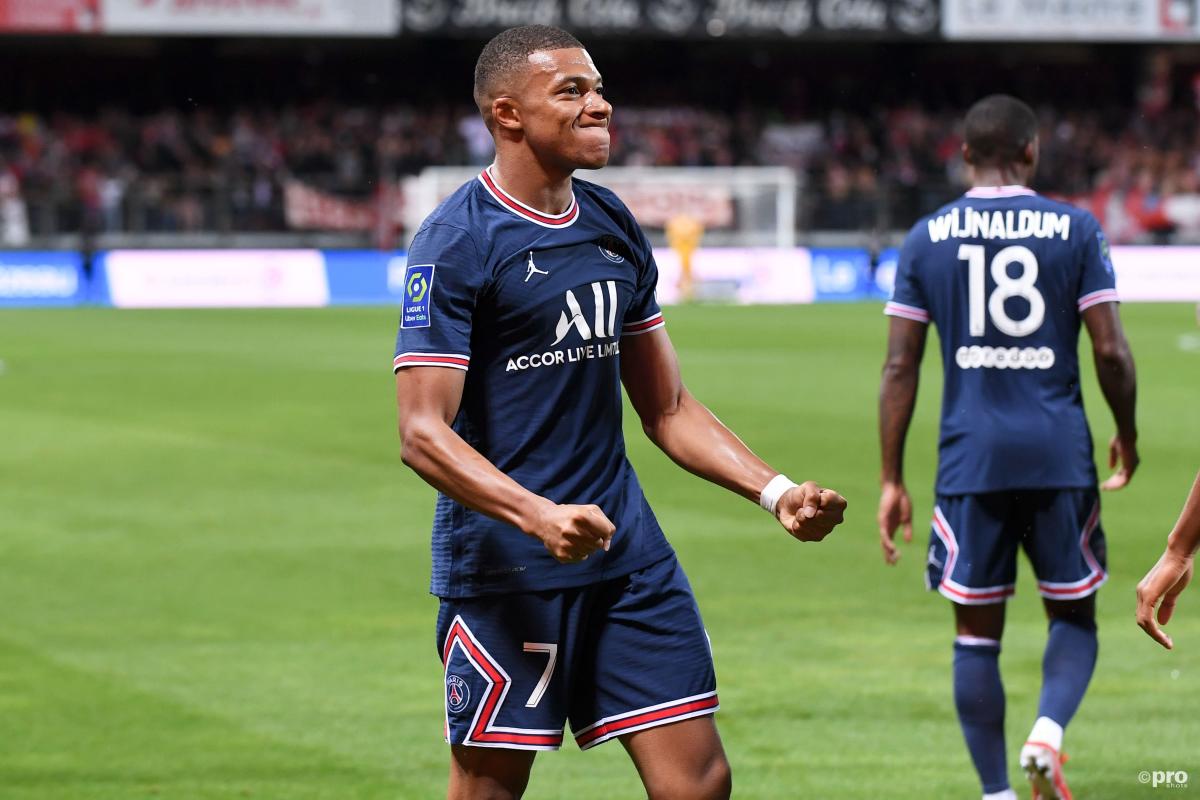 There are just over 48 hours left before the transfer window slams shut after one of the craziest summers in history.
In a summer that was supposed to be quiet due to the financial effects of the Coronavirus pandemic, we have seen some of the biggest and most surprising transfers of all time.
Lionel Messi leaving his beloved Barcelona for PSG, Cristiano Ronaldo returning to Manchester United, Jack Grealish and Romelu Lukaku both making €100 million-plus moves, the list goes on and on.
And it's not over yet.
Here are 10 of the biggest transfers that could still happen before Tuesday night.
Kylian Mbappe to Real Madrid
Despite all of PSG's signings this summer, Kylian Mbappe has continually refused to sign a new contract that expires in 2022. The Frenchman dreams of moving to his favourite club Real Madrid, if not this summer then next.
PSG transfer chief Leonardo publicly admitted this week that Mbappe had turned down three contract offers and desired to leave the club.
Leonardo also added that Real Madrid had had a transfer bid believed to be around €160m rejected but that Mbappe would be allowed to leave if the Blancos met their demands.
It is reported Madrid have since made a second offer close to €180m – will this be enough to complete the deal?
Jules Kounde to Chelsea
La première 🐓🙏🏾 pic.twitter.com/Nb8Dk3WQsQ

— Jules Kounde (@jkeey4) June 3, 2021
This transfer seemed inevitable a few weeks back until Chelsea put the deal on the backburner in order to negotiate for Romelu Lukaku.
However, the Blues are now back in negotiations and expected to sign Kounde before the end of the transfer window.
Kounde has already agreed personal terms with Chelsea and would like to make the move. He was also left out of Sevilla's La Liga squad this weekend.
Chelsea have freed up space for his arrival by selling Kurt Zouma to West Ham.
Marcel Sabitzer to Bayern Munich
Marcel Sabizter is expected to sign for Bayern Munich before the end of the transfer window for a fee of around €16m.
The Austrian has been one of the best midfielders in Germany's Bundesliga over recent seasons and has played a key role for Leipzig.
However, his contract expires next summer and he has no interest in signing a new one.
It is understood that he is in advanced negotiations with Bayern to complete a deal to Bavaria.
Moise Kean to Juventus
Juventus were forced into a very late sale of Cristiano Ronaldo to Manchester United on Friday and are now having to scramble for replacements.
A deal has already been done for Moise Kean who, unless something extraordinary happens at the final hour, will rejoin the Bianconeri after two years away.
It will be a loan deal with an option to buy, which could also become an obligation if certain conditions are met.
Kean spent a reasonably decent year at PSG on loan from Everton last year after failing to settle at Goodison Park.
Saul Niguez to Premier League
Saul Niguez has been one of Atletico Madrid's best performers in recent years, but he has been put up for sale by the club this summer following the arrival of Rodrigo de Paul from Udinese.
Man Utd, Arsenal, Tottenham, Liverpool and Chelsea have all been contemplating whether to sign a central midfielder before the end of the transfer window.
Chelsea or Man Utd seem the most likely destination, but Juventus are also looking for a central midfielder in these final hours.
Atletico are asking for around €40m to do business.
Eduardo Camavinga to PSG or Man Utd
Camavinga has emerged as one of the most exciting youngsters in world football over the past two seasons;
This led to him becoming the youngest player in almost 90 years to be called up by France, making his debut at the age of just 17.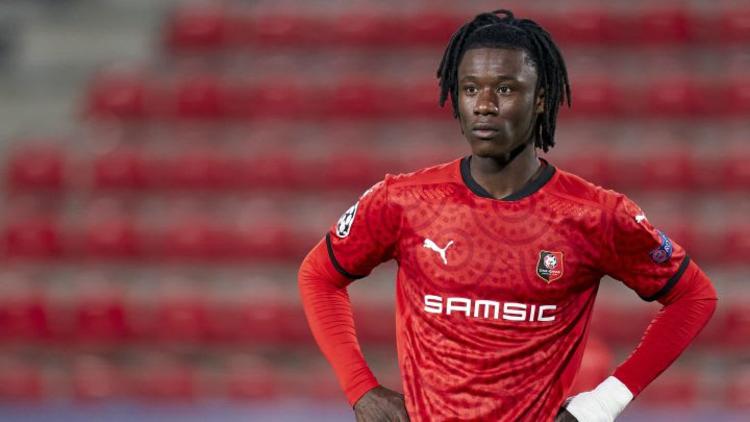 His contract at Rennes runs out next year and he has no intention to sign a new deal.
Thus, a transfer in the final days of the window is very possible with both Manchester United and PSG fighting for his signature. PSG could use the money from Mbappe's sale to sign Camavinga.
Kieran Trippier to Man Utd or Arsenal
Manchester United and Arsenal are both looking to sign a new right-back this summer, with Atletico Madrid defender Kieran Trippier identified as a target.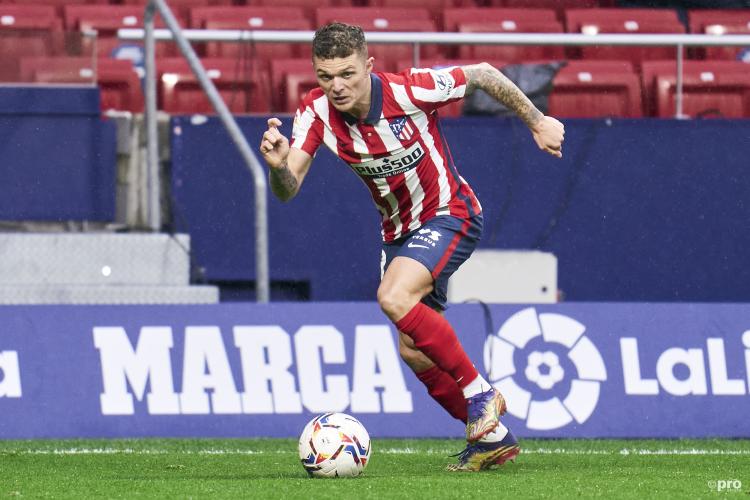 The England international has excelled under Diego Simeone at the Wanda Metropolitano and is also a key player for the Three Lions.
Trippier is known as being a positionally astute defender but it is his threat going forward which is his best attribute, as he possesses a lovely delivery that can come via a cross from the right wing or from set-pieces.
Atletico aren't going to be bullied into accepting a low offer for Trippier, though, as according to Spanish outlet AS, Los Colchoneros will only let the player go if his €60m release clause is met.
Miralem Pjanic to Serie A
Last summer, Barcelona and Juventus pulled off a controversial transfer swap deal involving Miralem Pjanic and Arthur Melo.
Huge money was exchanged for both, and the Bosnian headed to Camp Nou.
Unfortunately for him, the deal was agreed before Ronald Koeman took charge, and it soon became clear the Dutchman was not a fan.
Pjanic has never looked comfortable in a Barcelona shirt, and thanks to the emergence of Pedri he has found himself on the periphery of things.
A return to Juventus is the most likely scenario, but other Serie A teams such as Roma and Fiorentina are also interested.
Tanguy N'Dombele to ?
Tanguy N'Dombele is desperate to leave Tottenham, who are trying to find him a new club in the last days of the window.
The Frenchman has undoubted natural ability but his attitude has been questioned after falling out with a number of coaches.
N'Dombele has been heavily linked with a swap move to Juventus, which would see Weston McKennie go the other way.
Bayern Munich have also been associated, while a return to Lyon can't be ruled out.
Houssem Aouar to Tottenham or Juventus
Houssem Aouar is just one of many promising young footballers that the Lyon academy has produced in recent years.
The Rhone club have an unerring ability to churn out technically accomplished attacking players on a seemingly annual basis, and having done his time in Ligue 1, it is expected that Aouar will soon be on his way.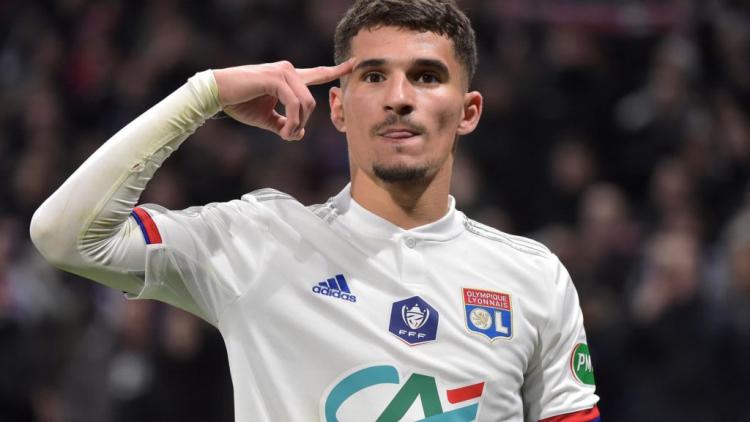 Indeed, it had been predicted that Aouar might leave Lyon in the summer. Arsenal were interested, but the club's price was apparently too extravagant for the Gunners. He is six months closer to the end of his contract, which is up in 2022.
Tottenham are looking at him as a potential replacement for Ndombele. Meanwhile, Juventus also have him on their shortlist as they consider a late midfield signing.