Bayern Munich's 10 biggest sales of all time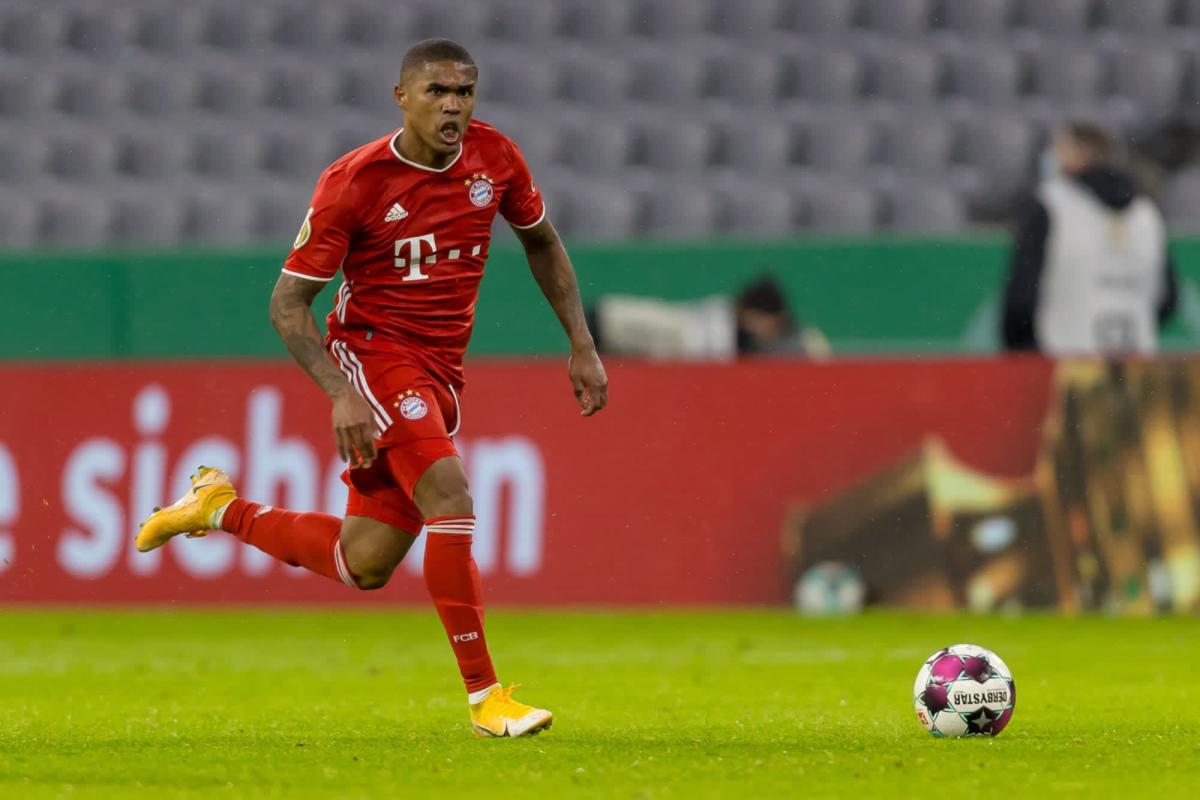 Bayern Munich have been Germany's dominant force for some time now, and with that success has come significant financial resources.
Some of Europe's top talents have played for Bayern Munich, meaning when their journey ends at Allianz Arena they can fetch some handsome fees.
For every major acquisition the club has made comes a big sale, and there have been plenty over the years.
Here are the top 10 sales that Bayern Munich have made in their history.
10. Medhi Benatia - €17m (Juventus, 2017)
Medhi Benatia had come out of the relatively unknown at Roma, impressing in Serie A and earning himself a move to Bayern in the summer of 2014.
The Moroccan would only spend two seasons at Bayern, though, playing only 29 Bundesliga games across the two campaigns with a string of muscle injuries hampering his progress.
That didn't stop Juve from calling in 2016, with an initial loan move agreed before it was made permanent for a fee of €17m ahead of the 2017/18 campaign.
His stay in Turin would be just as brief though, with a move to Qatar coming before a transfer to Turkey.
9. Arturo Vidal - €18m (Barcelona, 2018)
Continuing the connection with Juventus, Chilean midfielder Arturo Vidal arrived at Bayern from the Old Lady in 2015, returning to Germany after a stint at Bayer Leverkusen.
At Juve, Vidal had developed into one of Europe's top midfielders and continued his strong form at the Allianz Arena, winning three Bundesliga titles with the side before Barcelona came knocking.
In hindsight, the €18 million they got for him was a great deal, as he lasted only two years at the Nou Camp before leaving on a free for Inter.
In fairness to Vidal, his part in Inter's Scudetto-winning season means he has now won league titles in 10 of his last 11 club seasons, but this particular sale was a shrewd one from Bayern for a player who was 31 years of age at the time.
8. Renato Sanches - €20m (Lille, 2019)
Renato Sanches never quite worked out at Bayern Munich, despite the €35m that was shelled out to prize him from Benfica.
An 18-year-old at the time, Sanches arrived on a high after winning the Euros with Portugal that summer, but he never kicked on from there.
The central midfielder made only six starts in the league and was loaned out to Swansea City the following season in a move that quickly became famous for its failure.
Sanches would spend one more season at Bayern before being sold to Lille for €20m, though the player has since banked a Ligue 1 title in 2021 as a result.
7. Mario Mandzukic - €22m (Atletico Madrid, 2014)
In fine form for Wolfsburg, Mario Mandzukic scored a move to Bayern in 2012 and became a key player for Bayern, scoring 33 goals in 54 games across two Bundesliga seasons.
The Croat overtook Mario Gomez to be the leading No.9, lifting two league titles and the Champions League during his time there.
His form ultimately caught the eye of Atletico Madrid and Bayern were happy to pass him on to the Spanish capital for €22m at almost twice the price they bought him.
It was only a temporary stint under Diego Simeone, though, as he jumped ship to Juventus after just one season.
6. Mario Gotze - €22m (Borussia Dortmund, 2016)
Mario Gotze was one of Europe's top young talents when he emerged in Jurgen Klopp's brilliant Dortmund side of the early 2010s.
As Bayern tend to do, they took their rivals' big star and made him their own in 2013, but they would return the favour after three seasons, giving him back to Dortmund for €22m and a minimal financial loss overall.
Gotze never quite made the next big step in his career, slowly falling out of favour in Bayern's midfield and ended up back in yellow and black in 2016.
After another four seasons at Dortmund, injury would interrupt his career and he signed for PSV in the summer of 2020 on a free transfer, but his legacy had long been cemented with his World Cup-winning goal for Germany in 2014.
5. Thiago Alcantara - €22m (Liverpool, 2020)
Another player that has won league titles for fun throughout his career, Thiago spent a brilliant seven seasons at Bayern Munich after arriving from Barcelona in 2013.
The Spaniard won the league in every single season and left the club a Champions League winner after a man of the match display in the 2020 final against Paris Saint-Germain.
The best partners to create these memories. FCBayern fans, teammates, and everyone involved... Danke!!! #MiaSanMia 🤜🏽🤛 @FCBayern

⬇️📸https://t.co/CpZ6PMB7tu pic.twitter.com/IO8LYJG0Th

— Thiago Alcantara (@Thiago6) September 18, 2020
Seeking a new challenge, Thiago nominated Liverpool as his preferred destination, and Bayern did brilliantly in the end to get €22m for a 29-year-old whose contract had only 12 months left to run.
Thiago's first season at Anfield didn't go all according to plan with a serious injury interrupting his campaign, but overall this could be one of the best sales on the list.
4. Owen Hargreaves - €25m (Manchester United, 2007)
Owen Hargreaves had a rather strange route for an Englishman, coming through Bayern's youth set up after beginning his career at Calgary, his birthplace in Canada.
Debuting in 2000, he won the Champions League and the Bundesliga in his first full senior season with the club, going on to add another three league titles during his time in Munich.
A fully-fledged England international by that point, Hargreaves earned himself a big money move to Manchester United in 2007, but injuries totally halted any sort of momentum he was building.
Hargreaves missed over 100 games in all competitions due to knee injuries alone in three seasons, and a major thigh issue in the 2010/11 season was the last straw has he jumped across to rivals Manchester City on a free transfer the following summer, making that €25m fee look pretty good from a Bayern perspective.
3. Toni Kroos - €25m (Real Madrid, 2014)
Toni Kroos was allegedly on the cusp of a move to Manchester United before Louis van Gaal, for some reason, decided against it.
Real Madrid then took advantage to land the maverick midfielder for a fee of €25m which cannot be viewed upon as one of the best deals of the past 20 years, in any league.
The German has gone on to enjoy huge success at Santiago Bernabeu, winning the Champions League on three occasions.
Bayern haven't exactly performed poorly since his departure, but allowing him to leave for a relatively nominal fee remains a strange decision.
2. Mats Hummels - €31m (Borussia Dortmund, 2019)
Bayern have a reputation for hoovering up as much talent from around Germany as they can, even from their fiercest rivals.
But, in this case, they allowed one of their influential defenders to return to Borussia Dortmund a few years after leaving, as BVB paid €31m to bring back Mats Hummels in 2019.
Hummels was arguably past his best by the time Bayern let him go but he has proved since his return to BVB that he still would have been a useful player to have in the squad.
Instead, he is back at the Westfalenstadion and performing well, so much so that he was recalled to the Germany national team for Euro 2020 after a period of absence.
1. Douglas Costa - €40m (Juventus, 2018)
The biggest amount of money Bayern Munich have ever gained from the sale of a player was when Douglas Costa left for Juventus in 2018 for €40m.
The Brazilian arrived at Bayern with a sparkling reputation from his time at Shakhtar and it was believed he would eventually compete with and then perhaps surpass Franck Ribery and Arjen Robben for the winger roles at the club.
However, he failed to meet expectations which is why they were happy to let him to go Juventus for such a fee after a loan spell in Turin.
He would, rather strangely, return to Bayern on loan for the 2020/21 season in a deal that was allegedly not sanctioned by then head coach Hansi Flick.