PSG prefer Navas to Donnarumma – how do they compare?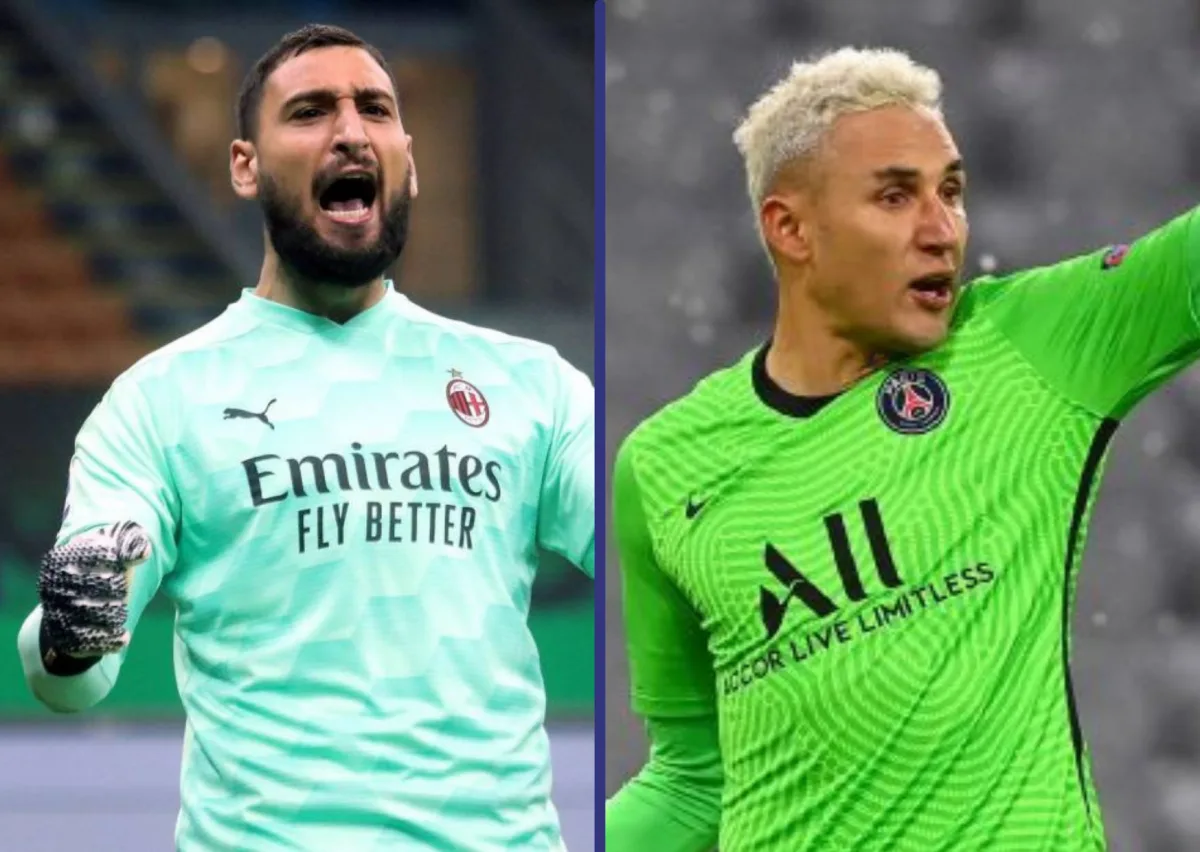 Despite his consistent excellence, Paris Saint-Germain goalkeeper Keylor Navas continues to arguably be one of the most underrated goalkeepers in the game.
In the Champions League quarter-final first leg match between Bayern Munich and PSG on Wednesday, Navas was fantastic, and was potentially more key to his side's 3-2 away victory than even Kylian Mbappe or Neymar.
READ MORE: PSG promise 'concrete' outcome soon for Neymar and Mbappe contract talks
Bayern peppered the PSG goal with no less than 31 shots, forcing Navas into making a fantastic tally of 10 saves, the best of which came from a point-blank Leon Goretzka header.
Navas was statistically PSG's man of the match on the night, according to FootballCritic.
But, afterwards, journalists still felt the need to ask PSG director Leonardo about a potential replacement for Navas in Gianluigi Donnarumma, who has been linked with a free transfer to the Ligue 1 giants at the expiration of his Milan contract this summer.
Leonardo responded to the question by saying: "Donnarumma? I don't talk about transfers now, (Keylor) Navas is great."
Navas v Donnarumma – the stats
So, how do the two stoppers compare?
| Stat | Navas | Donnarumma |
| --- | --- | --- |
| Starts | 34 | 39 |
| Conceded | 26 | 48 |
| Clean sheets | 16 | 10 |
| Goals Conceded P90 | 0.8 | 1.2 |
| Saves P90 | 3.2 | 2.6 |
| Penalty Saves | 3 | 1 |
In all competitions, via FootballCritic
Now, Navas naturally plays in a much better team than Donnarumma and has a much better defence in front of him, but the Costa Rican still outperforms his Italian counterpart in every single metric in the table above, which can't really be ignoed.
Now, Donnarumma has been playing for a while now so it is very easy to forget that he is still just 22-years-old.
Navas, meanwhile, is 34. Obviously he does have a few more years left in him at the top level, especially considering he is a goalkeeper, but the potential for PSG to sign a top-class goalkeeper for free who may feature between the sticks for the club for the next decade may be too attractive to ignore.
The signing of Donnarumma on a free transfer would make sense for the future, but not for the present.