Three cheaper alternatives to Rice and Tchouameni for Chelsea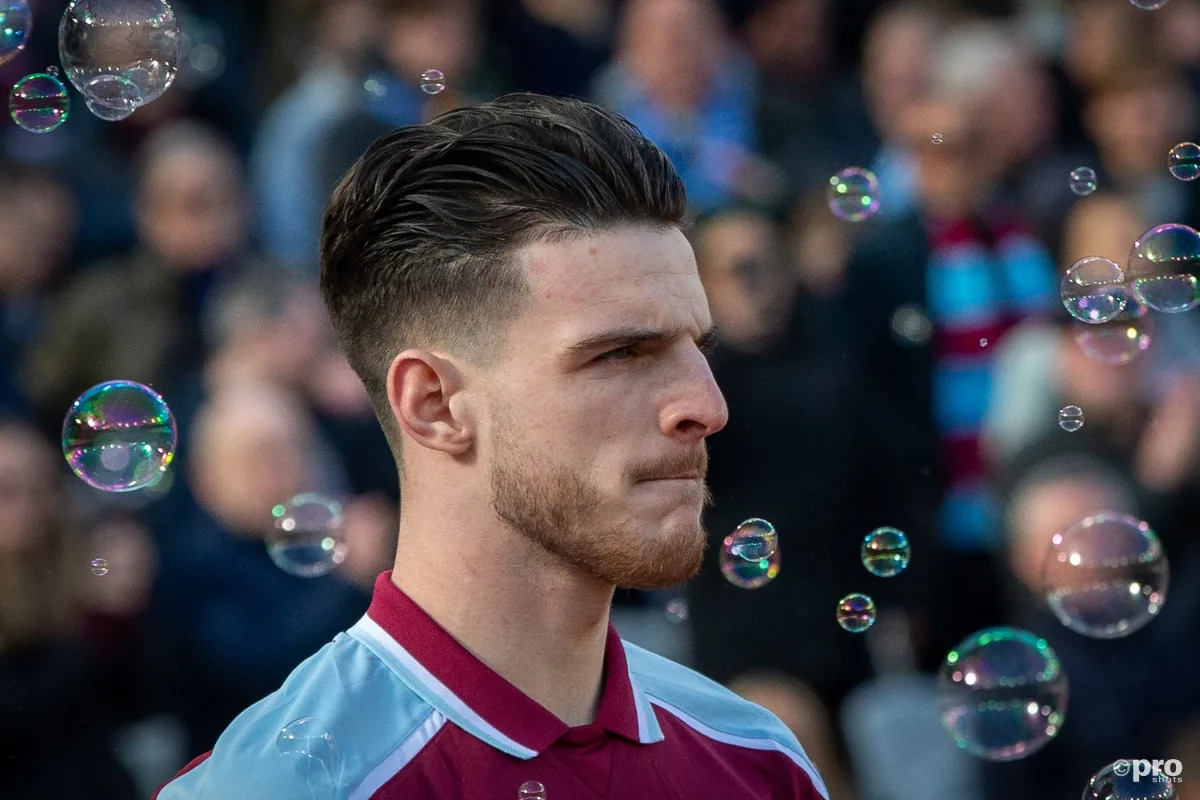 If there's one problem position in Chelsea's squad right now, it's central midfield.
Antonio Rudiger and Andreas Christensen may be off in the summer to leave a worryingly limited number of options at centre-back, but the middle of the park remains the biggest issue at this moment.
It's arguably been an issue since Nemanja Matic departed for Manchester United in 2017, and this notion isn't lost on those at the club, as rumours have linked Chelsea with Monaco starlet Aurelien Tchouameni, but perhaps more intensely Declan Rice.
Rice fits the bill as a midfielder with the defensive work paired with athleticism and immense ability on the ball that only Mateo Kovacic can claim to have in the current Chelsea set-up.
However, as a result of that, and his importance to West Ham, he will cost an extortionate amount of money. Despite his affinity with Chelsea, his age profile, and his ability, the Blues should avoid paying even close to £150 million for the Englishman.
His nationality certainly comes into play with David Moyes' valuation of the player, but Chelsea shouldn't cave into demands that Premier League clubs want for their star players. For example, Wilfried Zaha never joined Arsenal due to Crystal Palace's demands, while Man Utd submitted to Leicester's price tag for Harry Maguire.
Rice is outstanding, but there are far cheaper options on the market who could do a similar job.
As for Tchouameni, Chelsea remain keen, but they will face competition from Real Madrid and Liverpool so a move may be complicated, despite the fact he would arguably be the best option available to the Blues.
The Frenchman wouldn't command as large a fee as Rice, but it would still be hefty. But, which players could be signed for less and perform similarly?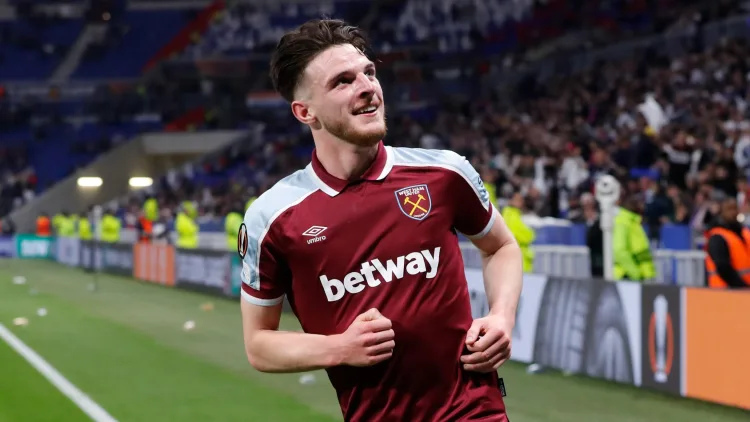 Ibrahim Sangare
Once on Man Utd's radar, Ibrahim Sangare is still yet to make the step up many had predicted he would. A prodigious talent at Toulouse, the Ivory Coast international has quietly impressed under the radar at PSV, but it seems as though his time for a big move has come.
The Mirror have reported that Chelsea have identified Sangare as a option alongside Rice, and for good reason.
Five goal contributions in 25 Eredivisie starts this year already sounds decent, but it's Sangare's defensive work that ensures he stands out in Europe. The 24-year-old is making an incredible 6.2 tackles and interceptions P90 in the league this campaign while also boasting an 86% pass accuracy.
He's still a little scruffy with his work on the ball, but Sangare is an expert at reading and mopping up danger while sitting in his position, which Chelsea have lacked since Matic's exit.
Chelsea also have a fairly lightweight midfield, with none of Kovacic, Jorginho or N'Golo Kante over 5ft11in, but Sangare would change that. At 6ft3in, he would provide a physical presence that the likes of Manchester City and Liverpool have with Rodri and Fabinho.
Konrad Laimer
Chelsea would have to act quickly on this one as Bayern Munich are readying a bid of around €18-20m, while Man Utd and Liverpool are also interested, but Konrad Laimer would be excellent.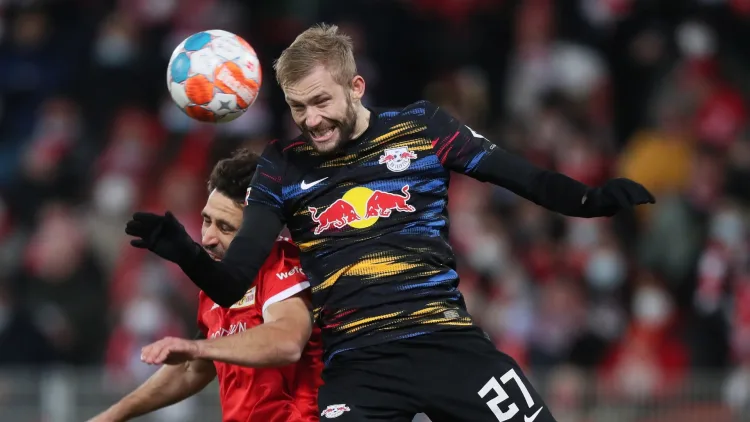 More of a Kante replacement than a Jorginho one, Laimer is similar to the Frenchman in the way he covers ground in midfield with the aim of winning possession back.
He wouldn't suit playing as a lone midfielder, but paired alongside Kovacic or even Sangare if Chelsea decided to sign both, he would be superb. Laimer's 34.25 pressures P90 over the past year puts him in the top one percent of midfielders in Europe's top five leagues for that metric, which shows what kind of player he is.
However, Chelsea may be better off giving minutes to Conor Gallagher in this position, as Laimer is very similar to the Englishman in regards to playing style.
Boubacar Kamara
Rather than poach Tchouameni from Ligue 1, Chelsea could do far worse than picking up Boubacar Kamara for free this summer.
The Marsielle star is out of contract at the end of this season, meaning he can be picked up without a transfer fee. For a player with his quality, every club in Europe should be alerted by that fact, Chelsea included.
A Marseille academy graduate, Kamara looks set to finally leave the club this summer, and Chelsea would be a perfect destination. His versatility to play either defensive midfield or centre-back fills two holes in the Chelsea squad and he would be a hugely valuable asset.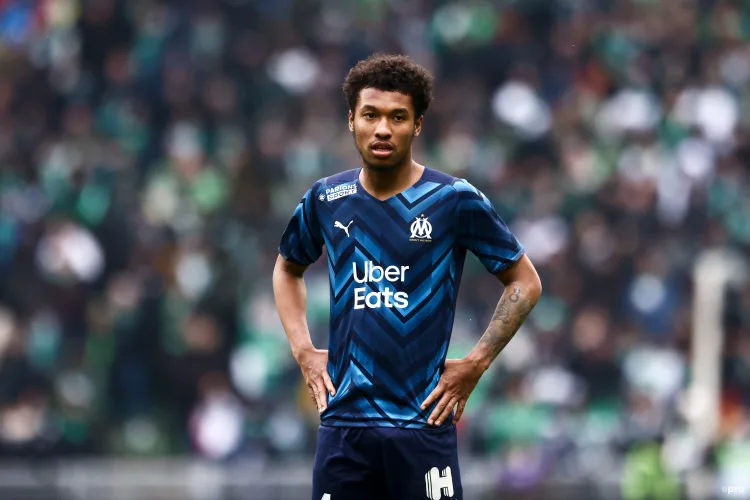 His match intelligence is at the highest level, with Jorge Sampaoli arguably building his defensive set-up around Kamara. The 22-year-old slots into the backline at times, before stepping up to win the ball and it's remarkable to see a player so young be so tactically astute.
Tuchel would love to work with him, and the German could no doubt coach him into an even better player than he is now. His work in possession still needs improvement, but that may come naturally with a step up to a ball-dominant side like Chelsea.