Five stars outside Europe's top five leagues set for big transfers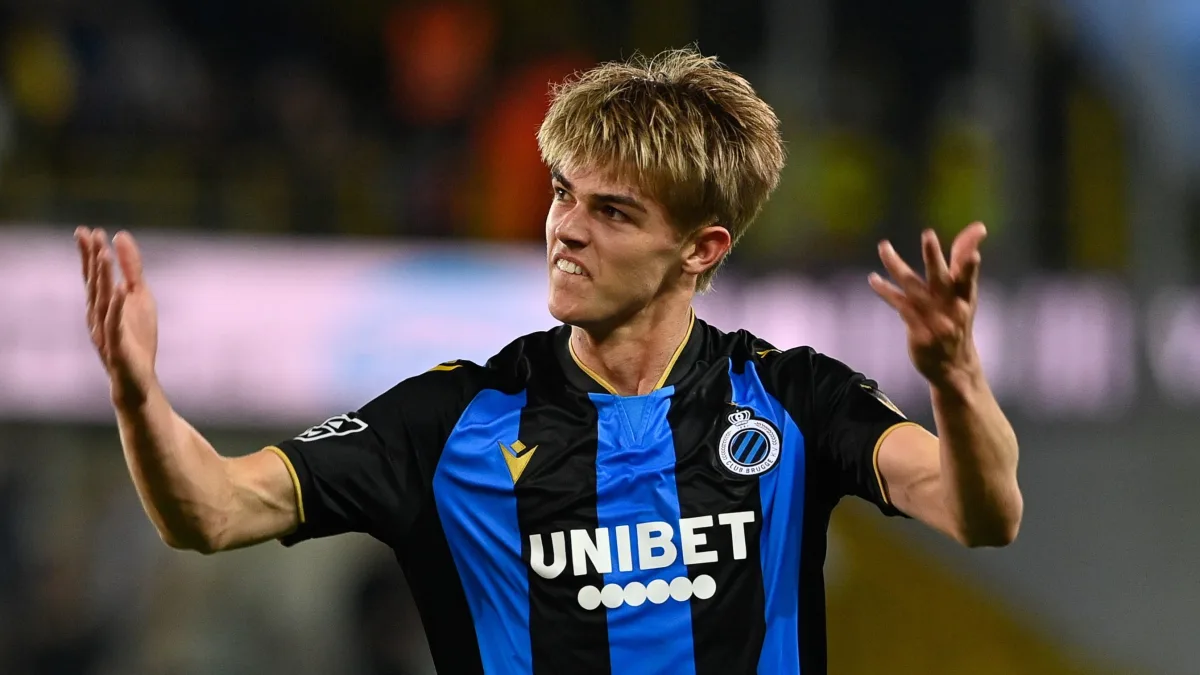 The transfer spotlight often falls on Europe's leading leagues, but major talent is produced outside the traditional 'Big 5' leagues and this summer is set to see an exodus of players from what are considered to be the fringes of the game into the big time.
Players will leave Portugal, the Netherlands and Belgium in search of fame and fortune in the continent's elite.
Many of the clubs producing these players are familiar - Ajax, Sporting CP, Porto, PSV - but the players are often not so well known.
Here are five major stars outside the top five leagues who will be making transfer news in the weeks ahead.
Antony – Ajax
The Brazilian has been one of the most exciting players in a supremely gifted Ajax team, enthralling fans in both the Eredivisie and the Champions League.
The 22-year-old had some fine moments in this campaign, including starring performances against Borussia Dortmund in Europe and Feyenoord domestically.
He won't come in cheap, with Ajax reportedly demanding €65 million for him, and Manchester United – where Erik ten Hag is manager – are strongly interested.
Antony celebrating his 1st call up to the Brazilian national team in style.

What a goal, man is playing so well right now. pic.twitter.com/OoBxSy2vKF

— Marc Geschwind (@MarcGeschwind) September 25, 2021
Ibrahima Sangare – PSV
The 24-year-old has always been of interest to some of Europe's best, even when he was playing for Toulouse in France before his move to the Netherlands.
Sangare has had two fine years in Eindhoven, working under manager Roger Schmidt, and for any club looking for a defensive midfielder, the Ivorian would make a smart signing.
Some of England's top clubs, including Chelsea and Manchester United, are interested in the player, and PSV may sell for a fee around €30 million.
Charles De Ketelaere – Club Brugge
Belgium has had an upturn in talent production in the last decade, and De Ketelaere is the latest one to come through the carousel.
The 21-year-old Bruges-native has had a breakthrough campaign with the club, and has scored 14 goals for them from midfield.
Interested in him are Serie A champions Milan as well as the Premier League's Leicester City, who could fight it out for the €35 million-rated man.
Diogo Costa – Porto
Portugal have had another talented generation of players come through in recent times, and they've got one man for the net in Costa.
The 22-year-old has come through the ranks at Porto and even became Fernando Santos' No.1 for the national team this year.
He possesses all the qualities for a modern goalkeeper, and in the coming years, there will certainly be interest in him from across Europe.
Diogo Costa has grown so much and has been so consistent recently. If we win the league by a point or two we'll look back at this save.#FCPorto #SomosPorto pic.twitter.com/ZiErqqih1l

— FC Porto English 🐉 (@FCPortoEng) February 21, 2022
Matheus Nunes – Sporting
Pep Guardiola once described Nunes as one of the world's best – high praise coming for a player who's only 23, but the Spanish coach believes in his potential.
Nunes has had a stellar two campaigns with Sporting, winning the league in 2021 before being an integral part of their team this year as they competed in the Champions League.
There's interest in him from several clubs including Merseyside rivals Liverpool and Everton, while Newcastle may also be looking to swoop in.