Football Manager 2022 wonderkids: Five of the best deep-lying playmakers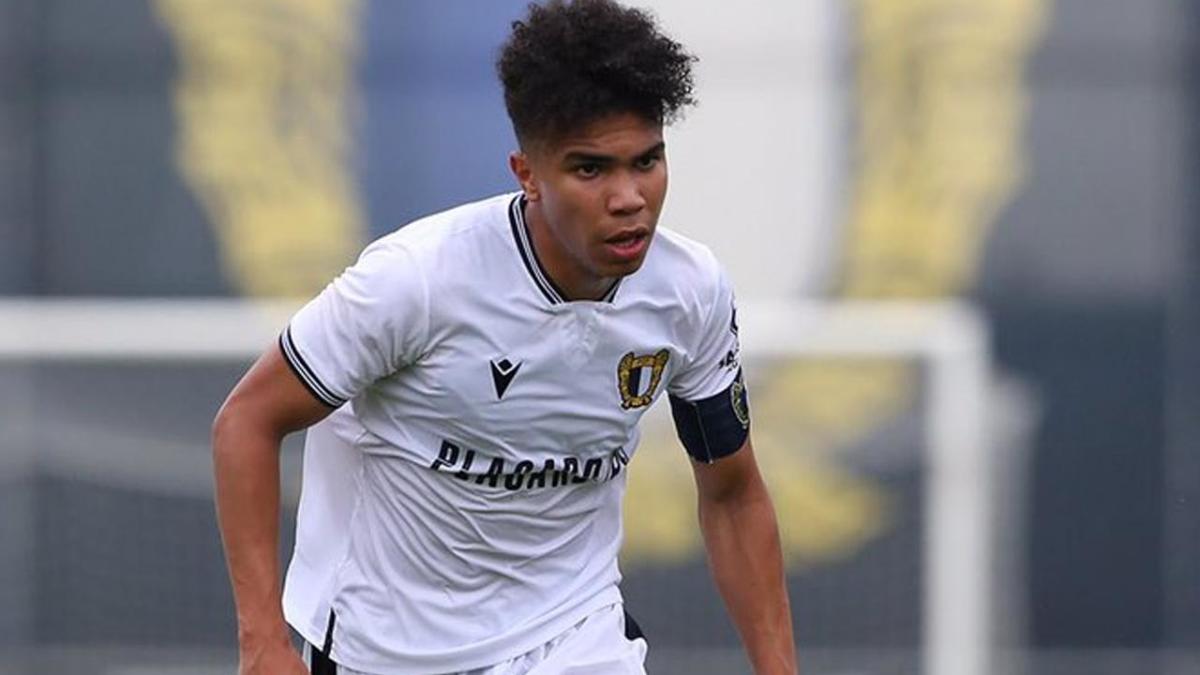 Popular game Football Manager has been released since November.
One of the most important, and probably the most fun, aspect of any FM game is signings players.
Whether it be acquiring wonderkids for the future or current superstars to create a dream XI, users will get through plenty of deals to mould a club's squad into their image.
Recruitment can be a minefield, but FootballTransfers has you covered.
READ MORE: Football Manager 2022 wonderkids: Five of the best ball-playing defenders
READ MORE: Football Manager 2022 wonderkids: Five of the best target men
We have already detailed some of the game's top wonderkids, and in this article we'll focus not just on midfielders, but the role of deep-lying playmakers specifically.
So, here are five lesser-known wonderkid deep-lying playmakers for you to look at.
Vitinha (21) - Porto
Like another midfielder further down our list, Vitinha has spent some time on loan at Wolves in his career.
The Premier League side must be regretting the day they let the young Portuguese star slip through their fingers as they had the opportunity to sign him permanent for €20m only to pass it up.
Vitinha undoubtedly has what it takes to make it at the highest level and, according to reports from Portugal, Wolves could actually make a bid for him in January.
He is one of the most promising midfielders in FM 22 and any user hoping to get his signature will likely have plenty of competition in doing so.
Passing: 15
Vision: 16
Composure: 14
Teamwork: 15
Decisions: 14
Transfer Value: £17m - £26m
Gustavo Assuncao (21) - Galatasaray (Famalicao)
Gustavo Assuncao is the son of former Atletico Madrid and Porto midfielder Paulo Assuncao so already has pressure on his young shoulders to succeed.
So far, he appears to be blazing his own trail and earned a move to Galatasaray on loan with the option to buy following the 2021/22 season.
He does lack some physicality within FM to play in defensive midfield, but he makes up for it with his in-game intelligence and his decision-making on the ball.
Passing: 15
Composure: 16
Decisions: 16
Teamwork: 15
Concentration: 15
Transfer Value: £16.5 - £25m
Angelo Stiller (20) - Hoffenheim
Not only did Angelo Stiller feature for Bayern Munich in the Bundesliga, but in the Champions League also as he received minutes in a huge clash against Atletico Madrid.
Unfortunately for Stiller, he would make the tough decision to leave the Bavarian giants in 2021 after being offered first team Bundesliga football by Hoffenheim.
It could prove to be a mistake from Bayern as FM tips him to become a star.
He has already featured four times in the Bundesliga for Hoffenheim, recording one assist.
Passing: 15
Vision: 14
First Touch: 15
Determination: 15
Composure: 15
Transfer Value: £7m - £10.5m
Enzo Loiodice (20) - Las Palmas
Enzo Loiodice is a rarity in that he has already had two relatively high-profile moves in his career. At the moment, he plays for Las Palmas in the Spanish Segunda Division after moving from Dijon in 2020.
Prior to that, he actually went out on loan to Wolves, with the Premier League side hoping to assess him in their reserve squad before potentially pulling the trigger on a permanent deal.
However, the pandemic at that time meant that reserve football was suspended which meant he was unable to feature and impress.
At the start of gameplay in FM 2021/22, Paris Saint-Germain are always one of the teams interested in him, so you'll need to act quickly to snap him up.
Passing: 15
Vision: 14
Positioning: 12
Teamwork: 14
Composure: 14
Transfer Value: £5.4m - £8m
James Garner (20) - Man Utd
Highly-rated Manchester United midfielder James Garner spent last season on loan at Watford and, after that was terminated, Nottingham Forest for the last six months of the season.
He has again returned to Forest for the new campaign after signing a new contract with Man Utd. He is already a popular figure with his loan side as in February he scored against arch rivals, Derby. This season he has appeared 11 times in all competitions.
His profile as a Man Utd player means that, as the game progresses, his asking price will likely increase.
But, he will likely be worth it as his stats even at 20 are impressive.
Passing: 15
Vision: 14
Anticipation: 14
Teamwork: 16
Natural Fitness: 15
Transfer Value: £22m - £28m
To look at wonderkids from Football Manager 2021 who will likely still be relevant in the 2022 edition of the game, click here.