What now for Sancho? Barcelona and Real Madrid among top transfer options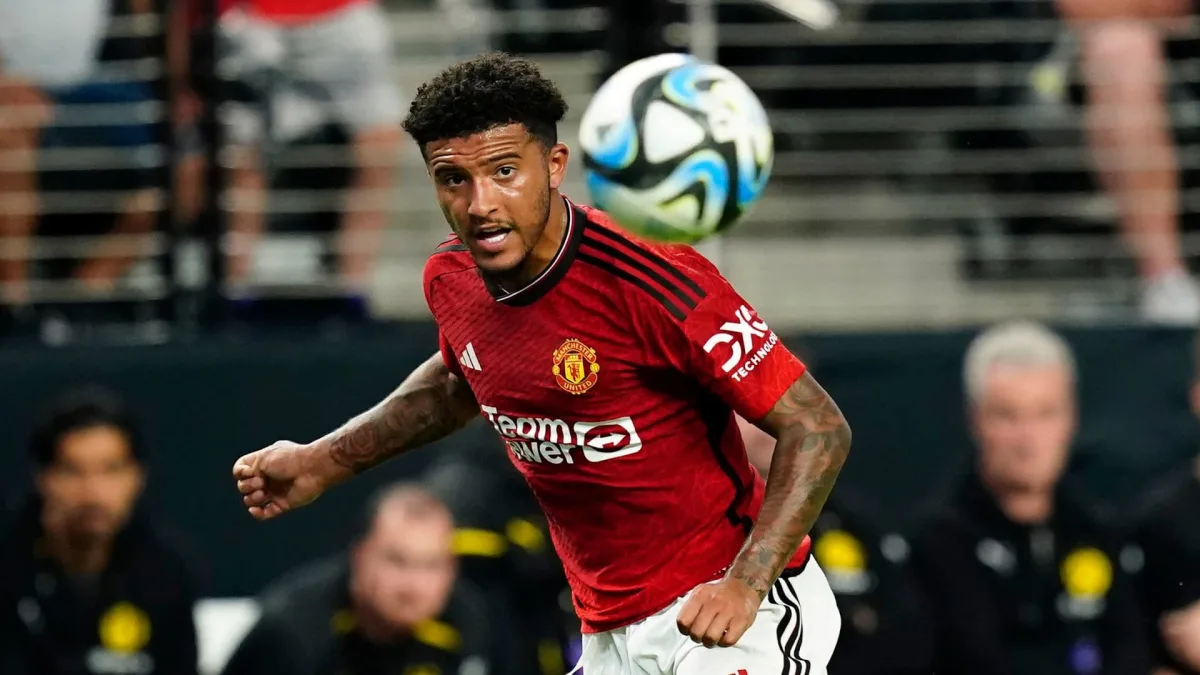 Jadon Sancho's social media post criticising Manchester United manager Erik ten Hag may be gone, but the animosity between the pair certainly has not.
Following Sancho's omission from the Man Utd squad to face Arsenal a fortnight ago and Ten Hag's subsequent revelation that the player had not been working hard enough in training, it had been hoped a discussion between the pair this week would have cleared the air.
Article continues under the video
Instead, it appears that the battle lines between the two have simply hardened. The only relent is that Sancho's infamous "scapegoat" claim has disappeared, much like the 23-year-old promises to do from the first-team picture in weeks to come.
Transfer News Today: Arsenal strike CLUB-RECORD deal, Man Utd EXILE Sancho, TWO want Liverpool star
What did Ten Hag say about Sancho?
Following the 3-1 defeat to Arsenal in the Premier League, Ten Hag explained: "Jadon wasn't picked on his performance in training. You have to reach the level every day at Manchester United. That's why in this game he wasn't selected."
Sancho hit back on social media, claiming he has been made a "scapegoat".
"Please don't believe everything you read!" he said in what was a declaration of war against Ten Hag.
European Assists King 2023/24: Which player has set up the most goals?
"I will not allow people saying things that is completely untrue, I have conducted myself in training very well this week. I believe there are other reasons for this matter that I won't go into, I've been a scapegoat for a long time which isn't fair!"
It is reported that Man Utd will continue to sideline the player until he apologises to Ten Hag for the outburst. This does not appear forthcoming and seems likely to end only with Sancho departure from the club.
So what next for the former Borussia Dortmund man?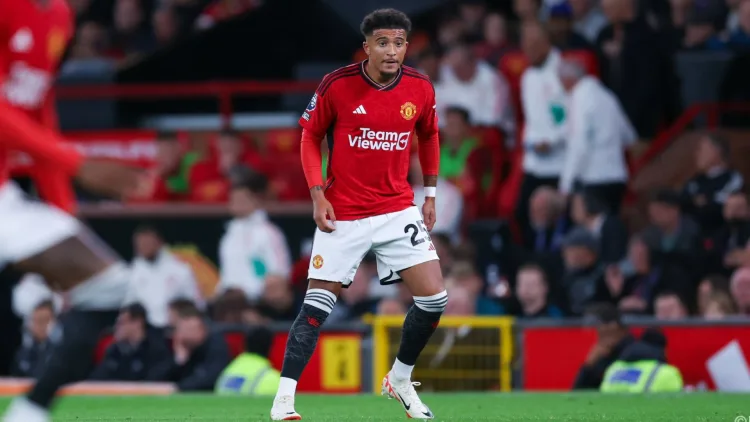 Sancho to Real Madrid or Barcelona?
According to the career advice tool of data analytics experts SciSports, there are three clear options for Sancho.
Perhaps most intriguingly, two of these solutions lie in Spain via Clasico giants Real Madrid and Barcelona, who are each given a club fit rank of 81 for Sancho. By contrast, he gets just 71 at Man Utd.
SciSports rank both Madrid and Barca are being excellent options in terms of his development and playing time, though there are questions to be asked over how he might fit into their playing style.
Sancho's best transfer options
| | | |
| --- | --- | --- |
| Rank | Club | Club Fit Score |
| 1= | Real Madrid | 81 |
| 1= | Barcelona | 81 |
| 1= | West Ham | 81 |
| 4 | Bayern Munich | 73 |
| 5= | Liverpool | 72 |
| 5= | Real Betis | 72 |
If he wanted to stay in the Premier League, meanwhile, West Ham also have a club fit score of 81. David Moyes' side do not offer him development opportunities, but do have the advantage of an excellent fit in terms of playing time, style and formation.
Other options that he could consider are Bayern Munich, with a 73 club fit score, as well as Real Betis and Liverpool, who are marginally better than Man Utd at 62.