Ronaldo close to QUITTING World Cup 2022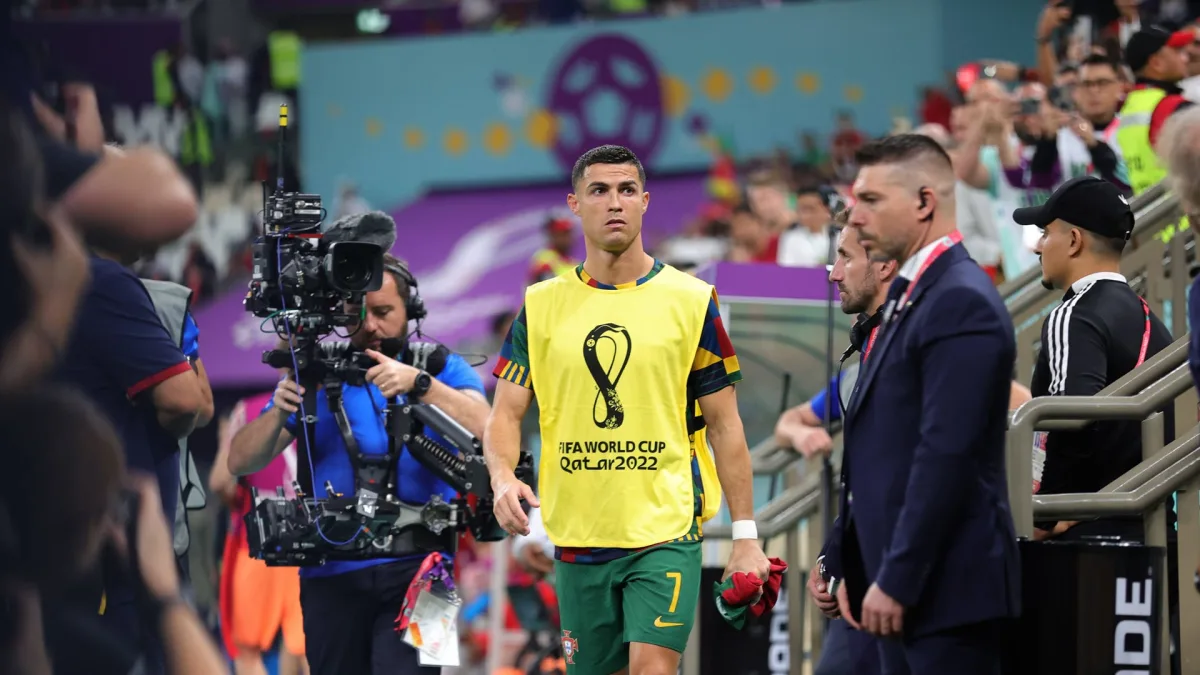 Cristiano Ronaldo threatened to quit the 2022 World Cup after learning he was dropped for Portugal's last-16 encounter with Switzerland, a report from his homeland states.
Ronaldo was left out of Portugal's starting XI by head coach Fernando Santos after reacting unhappily to being replaced in the previous fixture against South Korea – a group-stage match that little was riding on for his side.
MORE: Ronaldo refuses to leave football with dignity
The decision to drop the former Manchester United star, who is presently a free agent after a falling out at Old Trafford, was validated by the performance as the Seleccao stormed through to the quarter-finals with a 6-1 victory.
Ronaldo's place on the bench, though, is liable to be permanent after his replacement, Goncalo Ramos, bagged a superb hat-trick.
The Manchester United star has one goal and no assists at Qatar 2022 to date.
Ronaldo nearly walked out on Portugal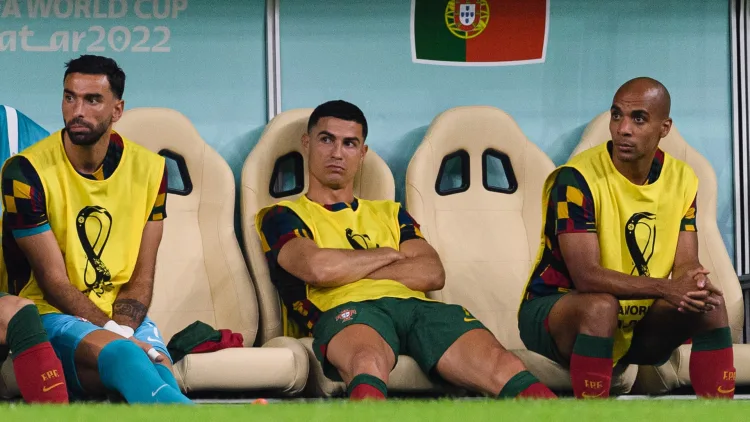 Ronaldo's status is particularly under threat given that Record reports that Ronaldo was ready to QUIT the Portugal camp entirely when he learned that he has been axed from the starting XI.
The Portuguese source claims that the 37-year-old five-time Ballon d'Or winner was on the verge of leaving the competition on the spot. In the end, though, he calmed down, aware that he still has a role to play for his country as was demonstrated when he came off the bench against the Swiss.
This news comes a day after he refused to train with the substitutes.
Portuguese FA denies reports
The Portuguese Football Federation, meanwhile, offered a quick denial of the reports.
"At no time has the captain of the national team, Cristiano Ronaldo, threatened to leave the national team in Qatar. Every day Cristiano Ronaldo builds a unique story at the service of the national team and the country which must be respected and which attests to the indisputable degree of commitment to the national team," it stated.
"Incidentally, the degree of dedication of the player most capped by Portugal was again demonstrated – if necessary – in the victory against Switzerland, in the round of 16 of the 2022 World Cup."
Publicly, Santos previously claimed that there are no issues with the player, yet these statements came before the last-16 encounter.
Just as has been the case at club level, Ronaldo has been going through a tough time internationally, too.
During the autumn internationals, there was a campaign in the Portuguese press for him to be dropped, with the thinking that the national team performs better when he is not on the park.
Ronaldo's future at the top level, meanwhile, hangs in the balance ahead of the January transfer window, with reports Arsenal and Chelsea are interested in a move, but a deal with Saudi Pro League side Al-Nassr still looking liable to be the striker's next move.