Arsenal warned off signing 'striker like Haaland' by club legend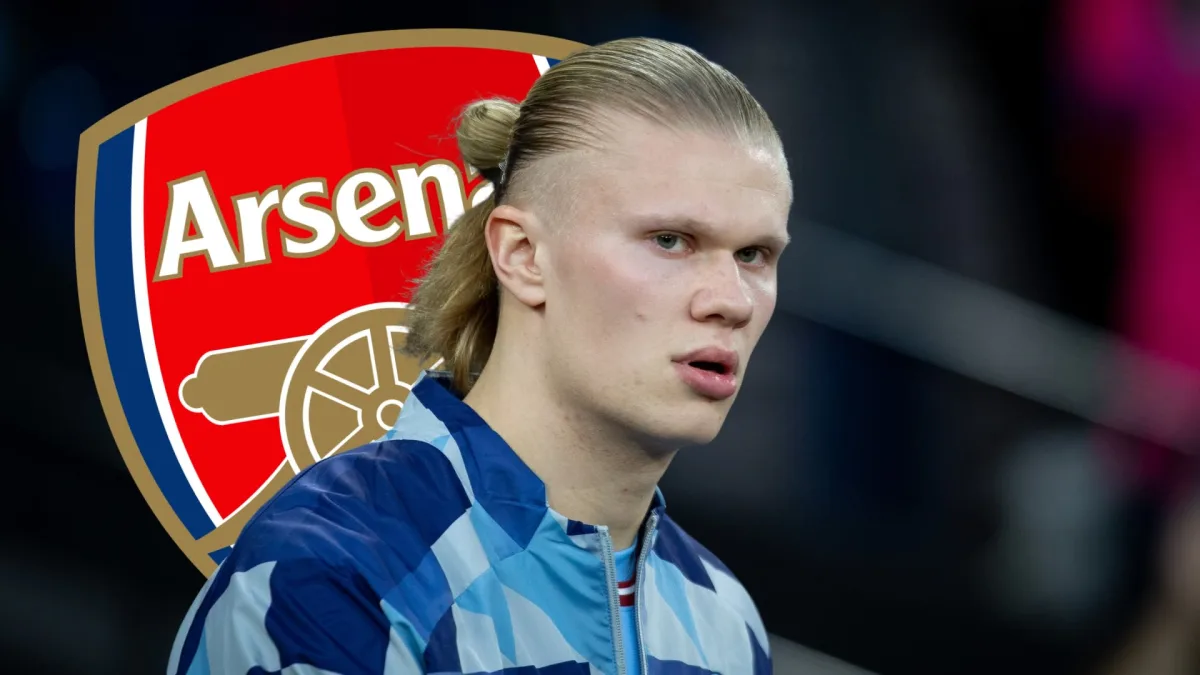 Arsenal legend Ian Wright believes that Arsenal should avoid signing a marquee striker like Manchester City's Erling Haaland in favour of sharing goals around the team.
Wright, 59, scored 156 goals during a seven-year spell at Arsenal and has been mightily impressed by the his former club's form in the Premier League this season, despite two recent slip-ups against Liverpool and West Ham United.
Haaland joined Pep Guardiola's Man City from Borussia Dortmund last summer and has smashed multiple goal-scoring records in England already, and is on course to set the highest total of goals netted in a single top flight season. He is currently on 32 goals in the Premier League this term, while he has netted 41 in all competitions.
EXCLUSIVE: Man City to approach Arsenal over Kieran Tierney transfer
Arsenal, on the other hand, have relied upon several individuals to find the back of the net, with Gabriel Martinelli currently leading the way with 14 strikes in the Premier League
The Brazilian is closely followed by Bukayo Saka (12) and Martin Odegaard (11) in the goal-scoring charts at the Emirates Stadium. Gabriel Jesus sits on nine Premier League goals this campaign.
READ: Erling Haaland at Man City: Goals, assists, results & fixtures in 2022-23
What has Wright said?
The Gunners legend told The Athletic: "As much as I was really pleased to be somebody that was at the time the main goalscorer, and you do want somebody who's scoring between 15 and 25 league goals a season, I believe that when you are able to spread the goals around, people can't plan for it.
"Of course, you look at Erling Haaland. Magnificent. Amazing what he's doing and good luck to him. But would I change what we're doing for somebody who's scoring goals like that? I don't know. It may mess up the equilibrium of what's going on. I'm not sure."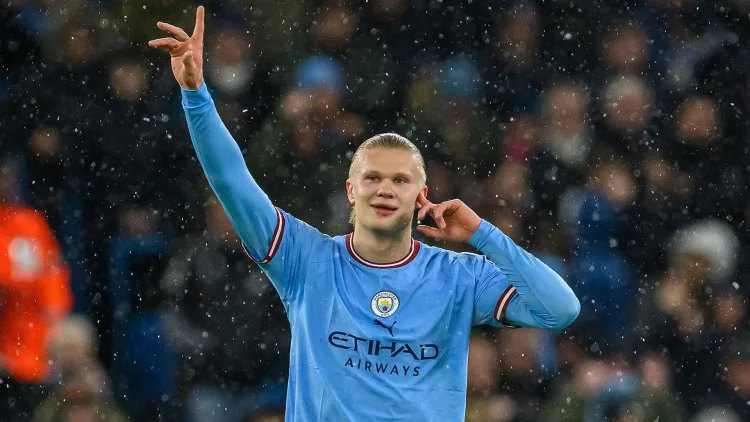 Man City's functionality as a team has been questioned this season, with some suggesting that Haaland has negatively impacted the level of the team.
During their 100-point 2017-18 season, four players reached double digits for goals in the Premier League - Sergio Aguero (21), Raheem Sterling (18), Jesus (13) and Leroy Sane (10).
This year, only Haaland has surpassed that total, although Phil Foden is mightily close with nine strikes in the top flight.
While Arsenal have previously relied upon a prolific goal-scorer, such as Pierre-Emerick Aubameyang, while Man City have shared the goals around, the roles have reversed this season, and Wright doesn't think Mikel Arteta should move towards signing a player like Haaland.