Mesut Ozil's names his greatest Arsenal XI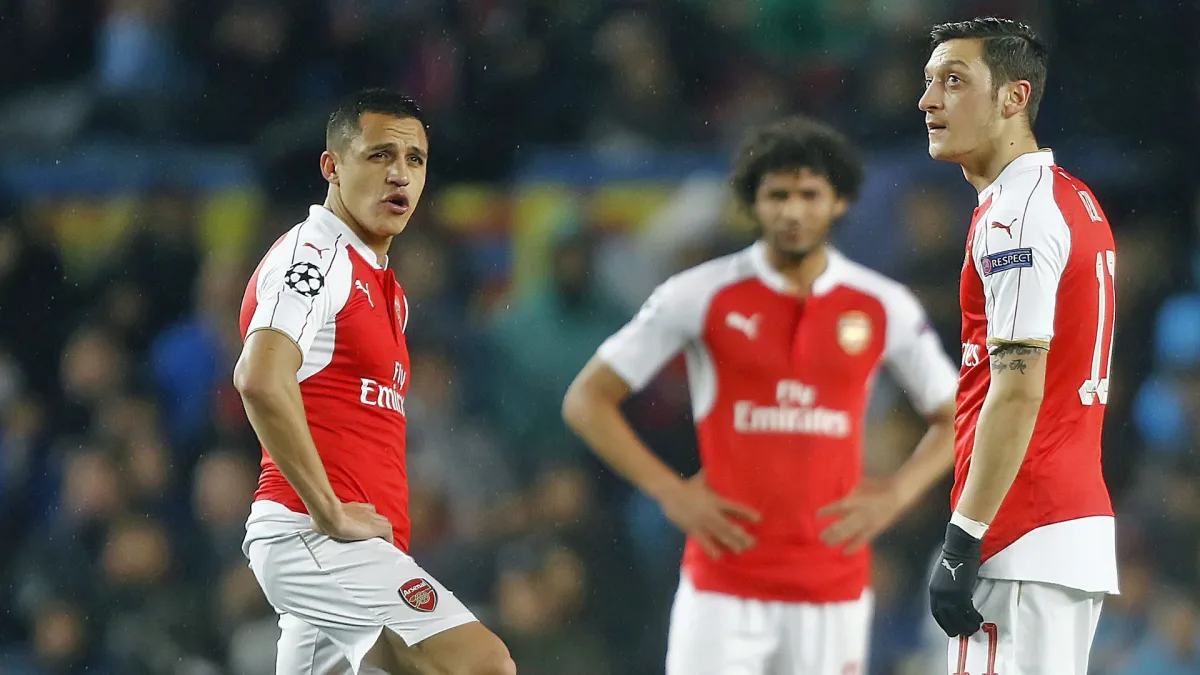 Mesut Ozil has retired from professional football with immediate effect but leaves behind him a remarkable legacy.
The Germany international, who was a member of the squad that won the 2014 World Cup, is best known for playing his club football at Real Madrid and Arsenal.
Although Ozil had a tempestuous relationship with the Gunners, his contribution between joining in the summer of 2013 until his acrimonious departure in January 2021 was profound.
MORE: Balogun reveals Henry advice that has changed his career
Over the course of his near eight-year stay at the Emirates, Ozil played alongside some world-class talent and named his greatest Gunners team-mates in the question and answer session on social media in 2021.
Ozil named himself in the starting XI, playing in his favoured No.10 role. He gave himself a jersey behind Pierre-Emerick Aubameyang, flanked by Serge Gnabry and Alexis Sanchez.
Deeper in the midfield, the former Real Madrid ace named Santi Cazorla and Aaron Ramsey.
EXCLUSIVE: Arsenal to offer Odegaard fresh deal until 2030
Perhaps the biggest surprises came in Ozil's selection of defenders, though.
France international pair Bacary Sagna and Laurent Koscielny feature on the right of the rearguard with Germany's Per Mertesacker also named in the heart of the back four. Playing on the left is Saw Kolasinac, who departed Arsenal after a difficult spell at the Emirates Stadium.
In goal, Ozil named another international player in the form of David Ospina, who struggled to hold down the No.1 jersey at the Emirates Stadium for any prolonged period of form.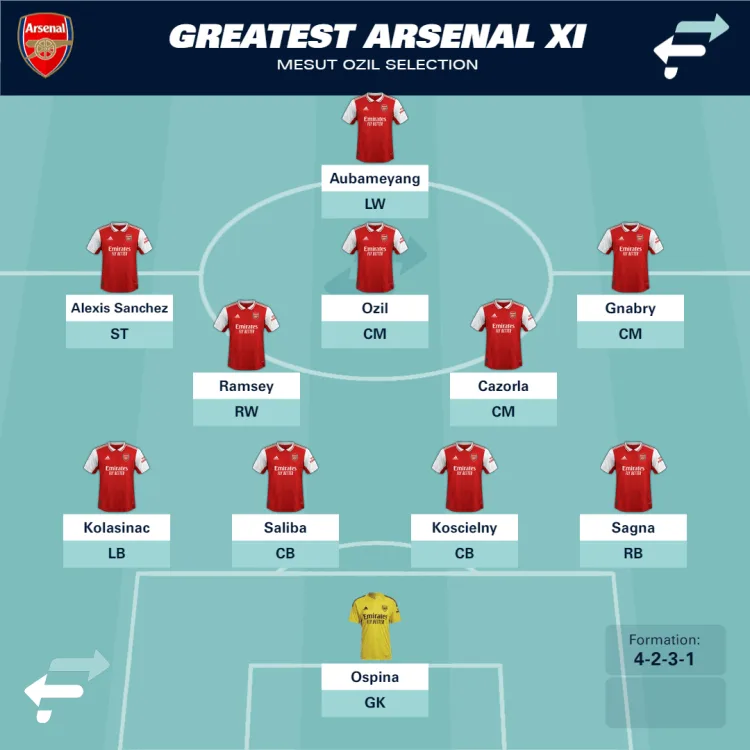 What is the most assists Ozil managed in a season?
On a personal level, he was best known for his assists, notching 54 in 184 appearances for the club, while his peak at Arsenal came in the 2015/16 season, when he created 19 goals for others, including a staggering 15 in the first half of the season.
That stands as the joint third best campaign in terms of assists in Premier League history, one behind Arsenal's Thierry Henry in 2002/03 and Kevin De Bruyne in 2019/20.
Despite playing with such a talented array of players at Arsenal, Ozil's major honours while at the club were limited to four FA Cup triumphs in 2014, 2015, 2017 and in 2020.